by Sergey Borisov on fragrantica.com 01/11/22
The Italian niche brand Astrophil & Stella was born in 2020. Its concept is based on the meeting of the earthly and the heavenly, the dreaming mortal and the beautiful deity, whose meeting gives rise to the love that binds earth and heaven together. The name of the brand is a reference to the marvelous poetry collection of sonnets (1582) about the unrequited love of British poet Philip Sidney to somebody distant and unattainable.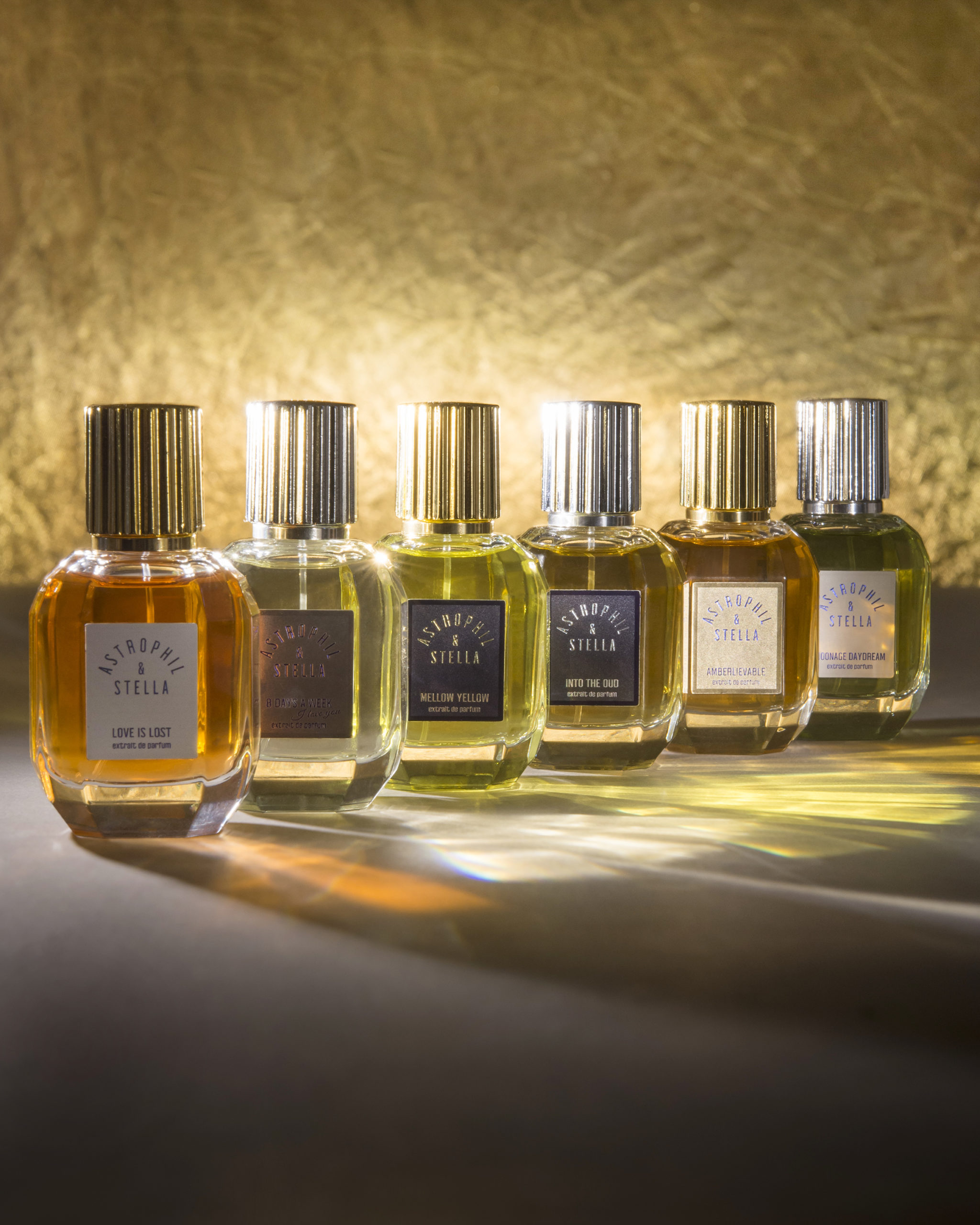 In 2021, the brand introduced a couple of new fragrances, one of which was reviewed by Miguel, and the other of them, Paris Chéri, I will review below.
Dear Paris, beloved Paris! Who, if not Parisians, can tell about their love for their city? Therefore, little wonder that Paris Chéri Astrophil & Stella was created by independent perfumer Nathalie Feisthauer (LAB Scent), who lives and works in Paris. The brand also added a quote from the eponymous song by Josephine Baker (see video below).
Paris Chéri, Mon beau Paris c'est toujours, Toi que J'aime,
Paris Chéri, Ton chic naturel est resté le même. Te revoir qu'elle joie extreme
Dans mon coeur vient de naître un grand bonheur,
Paris Chéri, Pour toujours C'est Toi mon amour.

– Joséphine Baker
This is the scent of morning Paris, as the last revelers of nightclubs or lovers returning home early in the morning might smell it. The last stars are still visible in the bright Parisian sky, the light crescent is fading over Montmartre, but the morning magic is gradually rising over the Parisian gray roofs.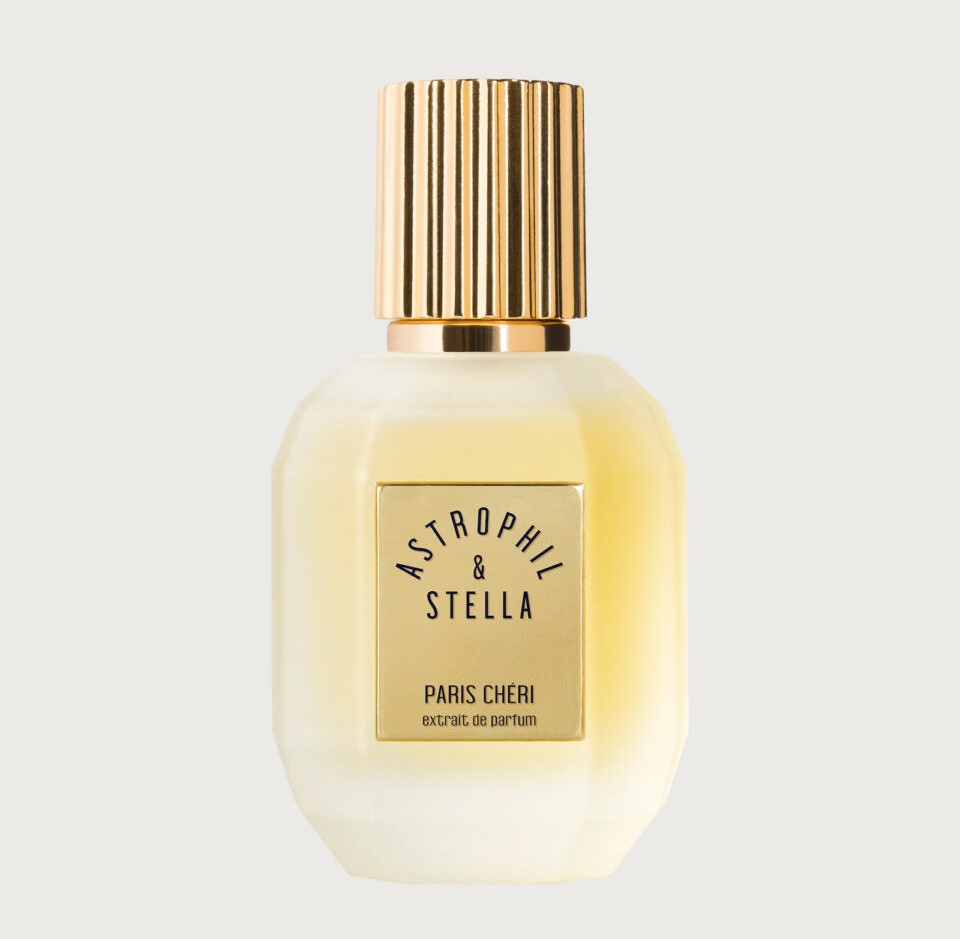 Fresh air? Yes, of course, but at this time all the bakers were already awake and began to bake their morning baguettes, rolls and other breakfast sweets; work is in full swing in the pastry shops too. The delicious smell of vanilla and butter baked goods surrounds each of them, marking every place that will welcome Parisians in the morning at breakfast – fresh croissants with chocolate cream and a cup of coffee. This sweet vanilla scent is the base of Paris Chéri; besides vanilla, it has a sweet amber accord (labdanum, benzoin, tonka bean) with a caramel hue and a soft powdery-musky shading. So the scent is quite suitable as a memory of a family Sunday trip to the pastry shop.
Okay, but what about the beginning? The same prevailing sweetness. Perhaps fresher, richer and more transparent. Approximately on the level of Green Lover Lempicka, but instead of its cold pear and aromatic greens, Paris Chéri embraces the neutral transparent radiance of flowers and space-filling spicy shades (cardamom), evolving through the powdery and gingerbread rough stage (heliotrope, cinnamon, chocolate) into a quiet trickle of caramel-amber sweetness. And if the floral-vanilla part is clearly feminine, the spicy gingerbread-coumarin part is rather masculine and somewhat fougere. The overall mood is similar to My Ju-Ju Indult: the same flowers, coffee and sweets, but still a little different.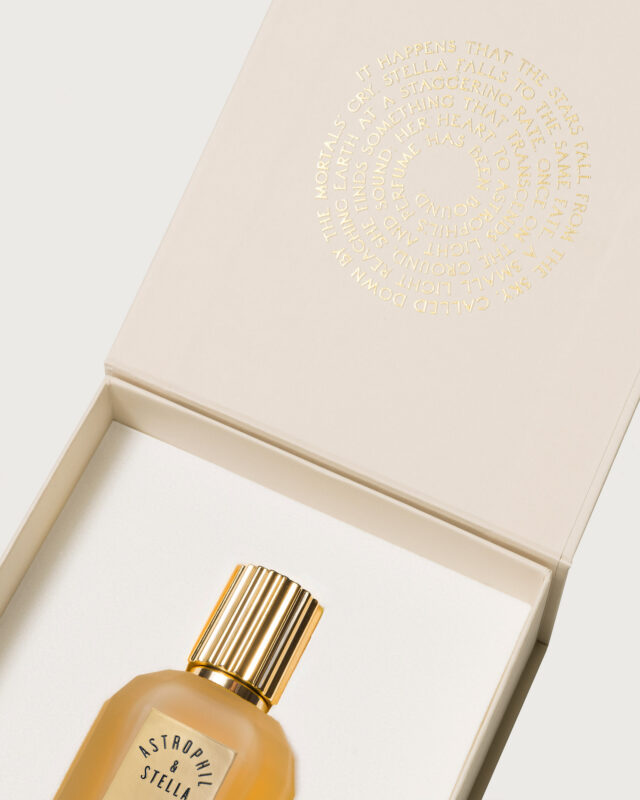 Paris Chéri Astrophil & Stella is available on the official website of the brand in Extrait de Parfum concentration; a 50 ml bottle is priced at 160 euros. A set of 8 x 2 ml samples is priced at 44 euros. The brand's fragrances are widely represented in Italy, and some individual stores represent the brand in Germany, Switzerland, the Netherlands, Sweden, Saudi Arabia, etc. (see the list of stores).

Paris Chéri Astrophil & Stella
Top notes: Bergamot, Cardamom, Pink pepper and Cinnamon leaf;
Middle notes: Coffee, Cocoa, Lily-of-the-Valley, Hedione, Orris and Heliotrope;
Base notes: Cedarwood, Spanish labdanum, Ambroxan, Woody notes, Tonka bean, Benzoin, Sweet notes, Vanilla and Ambrette.
Read more on : www.fragrantica.com/news/Paris-Chéri-A-New-Perfume-by-Astrophil-Stella-15996.html