by Michelyn Camen and Ermano Picco – cafleurebon.com – 26/12/2021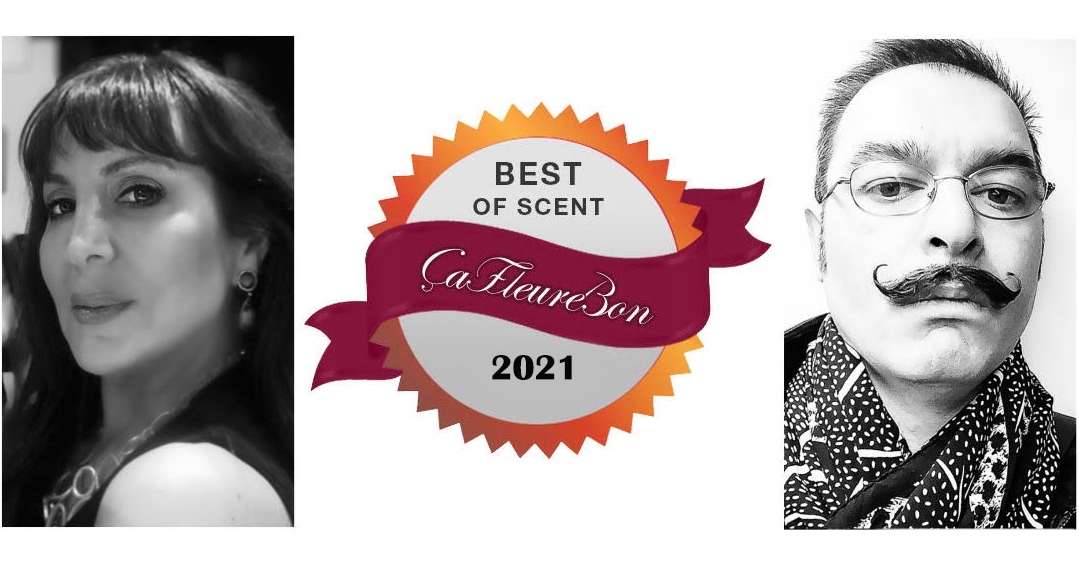 For as long as ÇaFleureBon has been giving end of year Best Fragrance awards (2010), (2011), (2012), (2013), (2014), (2015), (2016) (2017), (2018) and (2019) and 2020 there was always the question, "was this a good year for perfume"? 2021 began with the specter of the Pandemic and many launches were put off until mid-late year. As we end the year times are still unsettling, so as in 2020 there are no "worst ofs".  Ermano smelt 500+ perfumes this year, but almost all were European, whereas Michelyn was able to test around the same number with about 40 percent from the USA.  Surprisingly, our choices are similar!!! It was a very good year, at least for perfume-Michelyn Camen, Editor-in-Chief and Ermano Picco, Editor 
[…]
Best 2021 Perfumers: Bertrand Duchaufour, Cecile Zarokian and Nathalie Feisthauer
2021 definitely marked The Return of Bertrand Duchaufour that with Corpus Equus, created for Naomi Goodsir, proved once more to be one of the Great Masters at bridging tradition and modernity, bringing back to life a contemporary take on the mythical Lanvin Scandal no less. –Ermano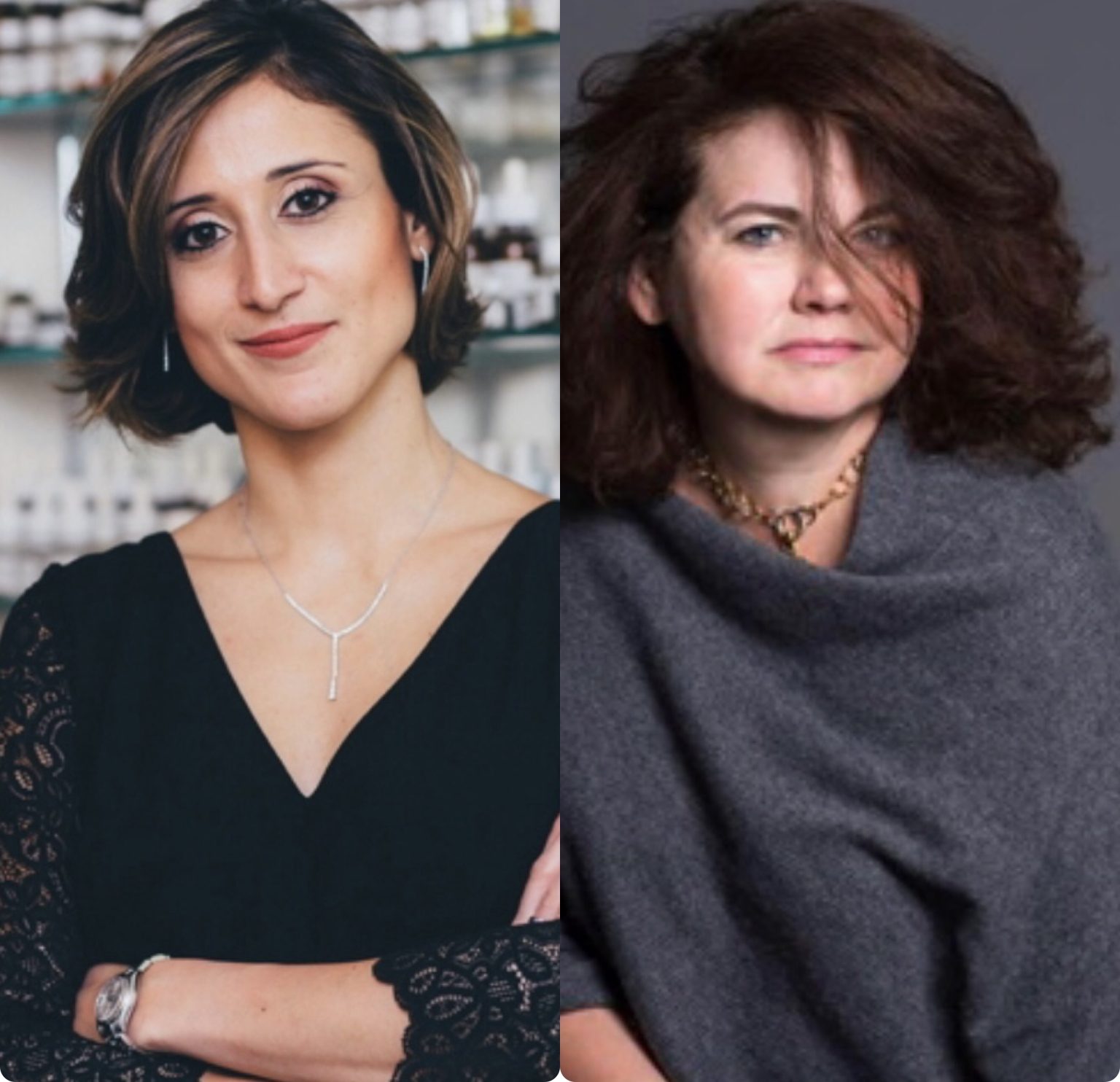 Cecile Zarokian and Nathalie Feisthauer
Here I have a tie: Cecile Zarokian and Nathalie Feisthauer
Both created some of the best and memorable perfumes of 2021. Cecile returned to Amouage after 11 years with three stunning and very different fragrances: Material, which just might top her signature gourmands, Silver Oud, a perfect addition to the Omani brand's "Epic" storytelling (pun intended) and Amouage 56, a deeper, richer, more potent and in my opinion even more beautiful version of the original epic Woman of 2009.
Nathalie Feisthauer has long been a favorite perfumer of mine, ever since Eau de Merveilles for Hermes. Her versatility and technical skill shone like the scent star she is with almost 30 launches of her perfumes including Naam Chaa for Parfumeurs du Monde, Lys Solaberg for Maison Crivelli, Puredistance #12,  Sous Le Manteau Odisiaque 6 and  from Indult, the addictive My Ju My Ju. -Michelyn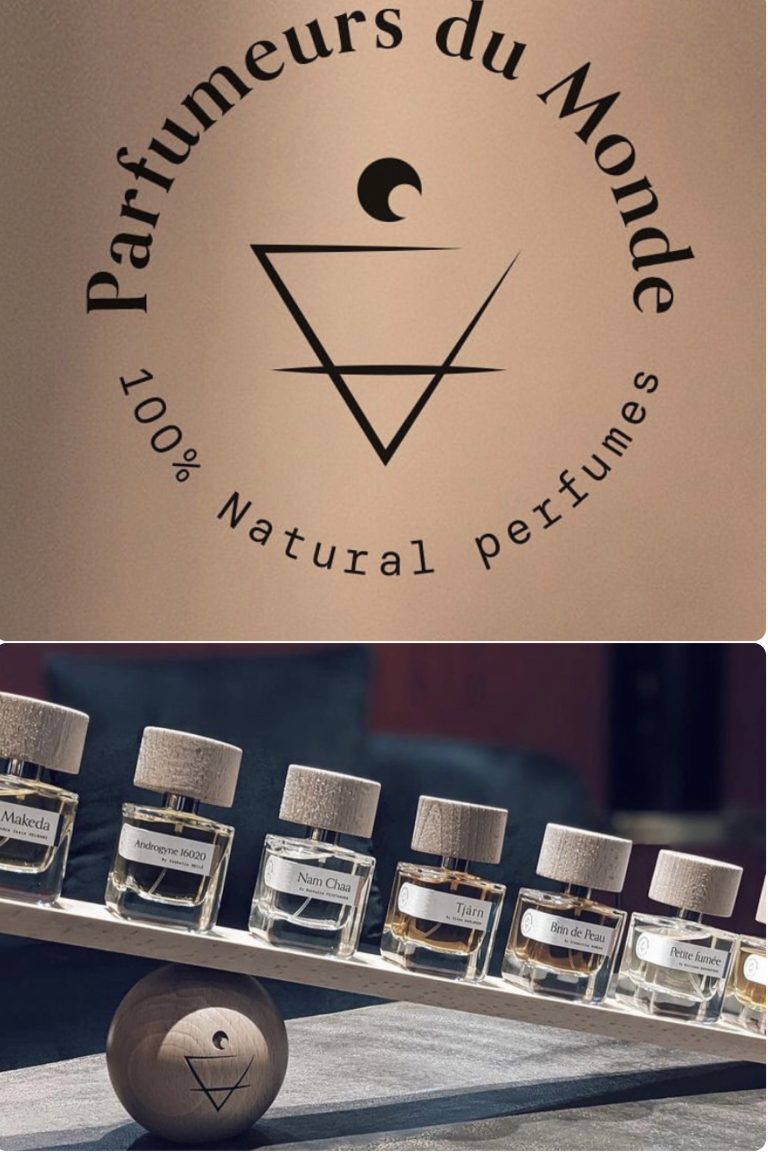 Best 2021 Natural Perfume House: Parfumeurs de Monde and Voyage Imaginaires
The universe of Parfumeurs du Monde was created in 2016 by perfumer Thierry Bernard and his partner Gwenaëlle Chauvin, the 100% natural high perfumery brand was love at first scent at Esxence 2017 for me and was voted our "2017 Best Natural Perfume House During 2021 Parfumeurs du Monde officially launched six new perfumes, with new branding and bottles and perfumers including Bertrand Duchaufour, Nathalie Feisthauer, Ellen Dalgreen and  Alexandre Isaïe Helwani (also our colleague, a perfumer and ÇaFleureBon Contributor). Each fragrance is unique, beautifully composed, uses the finest raw materials and tells very personal olfactive stories. Welcome back to our Best of Scent awards! -Michelyn Camen
What did you think of  Ermano's and Michelyn's ÇaFleureBon Best Fragrances of 2021?
We will be back with our top ten tomorrow, as well as over the next few days, Ida, Lauryn, Despina, Emmanuelle, Nicoleta, Rachel, Steven and Olya will award their favorites form 2021. There will be MANY DRAWS
Read more on : www.cafleurebon.com/best-fragrances-of-2021-ermano-and-michelyn-a-very-good-year-draw