We already wrote about Chris Collins when he launched his first line of perfumes, Renaissance, last year. This year, during the TFWA 2019 perfume show in Cannes, we had the pleasure to meet him again and talk about his new collection, Dark Romance.  
Enamored with perfumes since childhood, it was after a meeting with Killlian Hennessy, whose brand (By Killian) he loved, when Chris Collins decided to start his own perfume house. He consequently launched his first series of three fragrances in 2018 (Renaissance Man, Harlem Nights, and the best-seller Danse Sauvage); a warm line with sweet and gourmand notes telling the story of a man and the love affair between two places close to his heart: Harlem and Paris.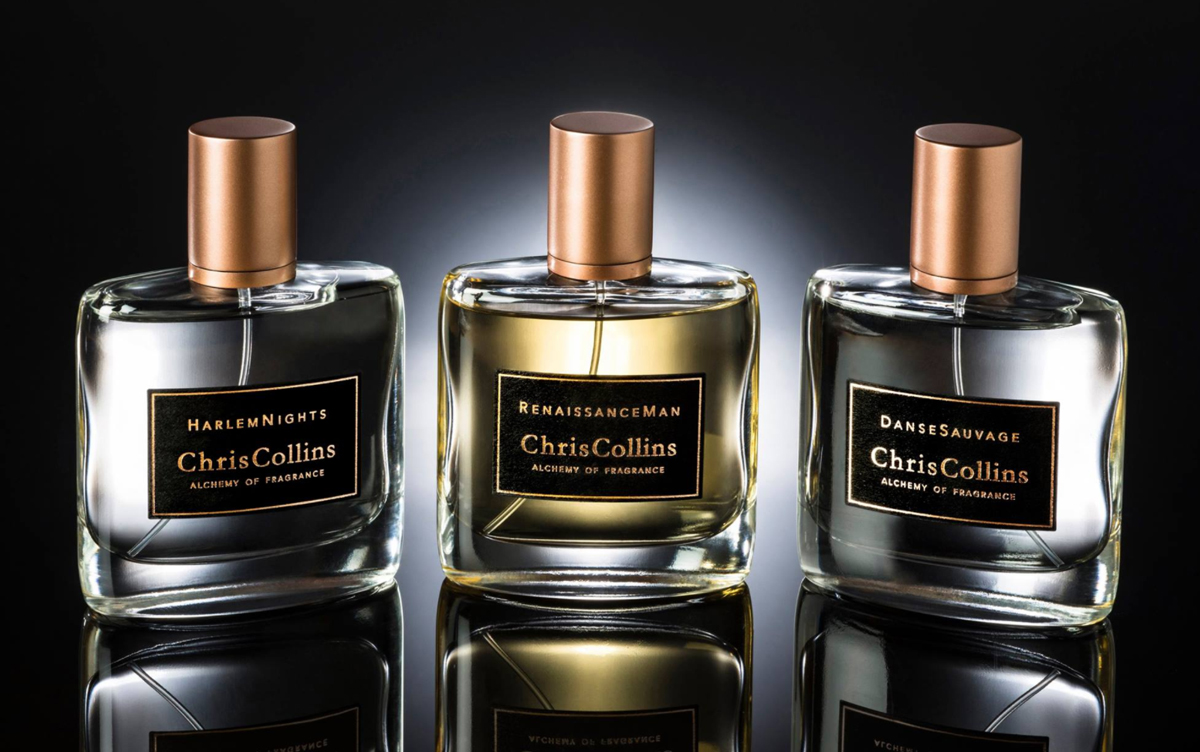 Perfumes he claims to be "masculine", although the fragrances are rather unisex. As he likes to say, they are the kind of fragrances that "women like to steal from their guys." A bit like a man's shirt.
This year, Chris Collins presented a new collection, named Dark Romance, which we were able to try out during the TFWA show in Cannes. It's a line that aims to be more luxurious, signed by perfumer Nathalie Feisthauer; four fragrances that cultivate a different style, all sublimating masculine charm through various facets, alternately gourmand, powdery, green, leathery and woody.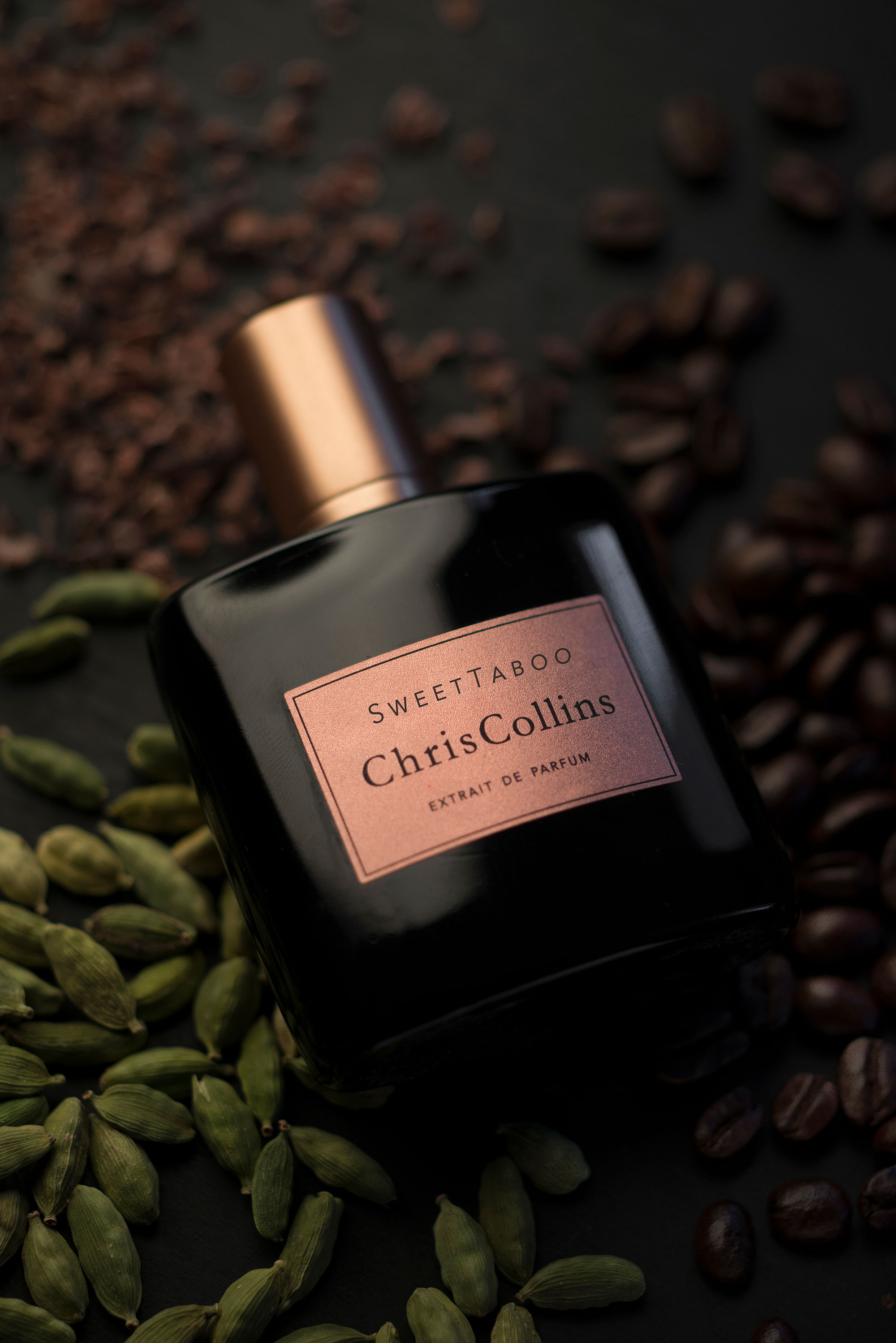 Sweet Taboo is a perfume of the sexy gourmand family. Nathalie Feisthauer said to have been inspired by "the smell of a soft skin, velvety and spicy" for this fragrance, whose name echoes Sade's song "Sweetest taboo." It's salacious, with milky, buttery notes and sandalwood, enhanced by the spicy freshness of cardamom and geranium in the top of the composition. The absolute of coffee and cocoa are intertwined on a background of vanilla, benzoin, and very present musks, all in a sensual embrace. Sweet Taboo is an enveloping and enticing fragrance.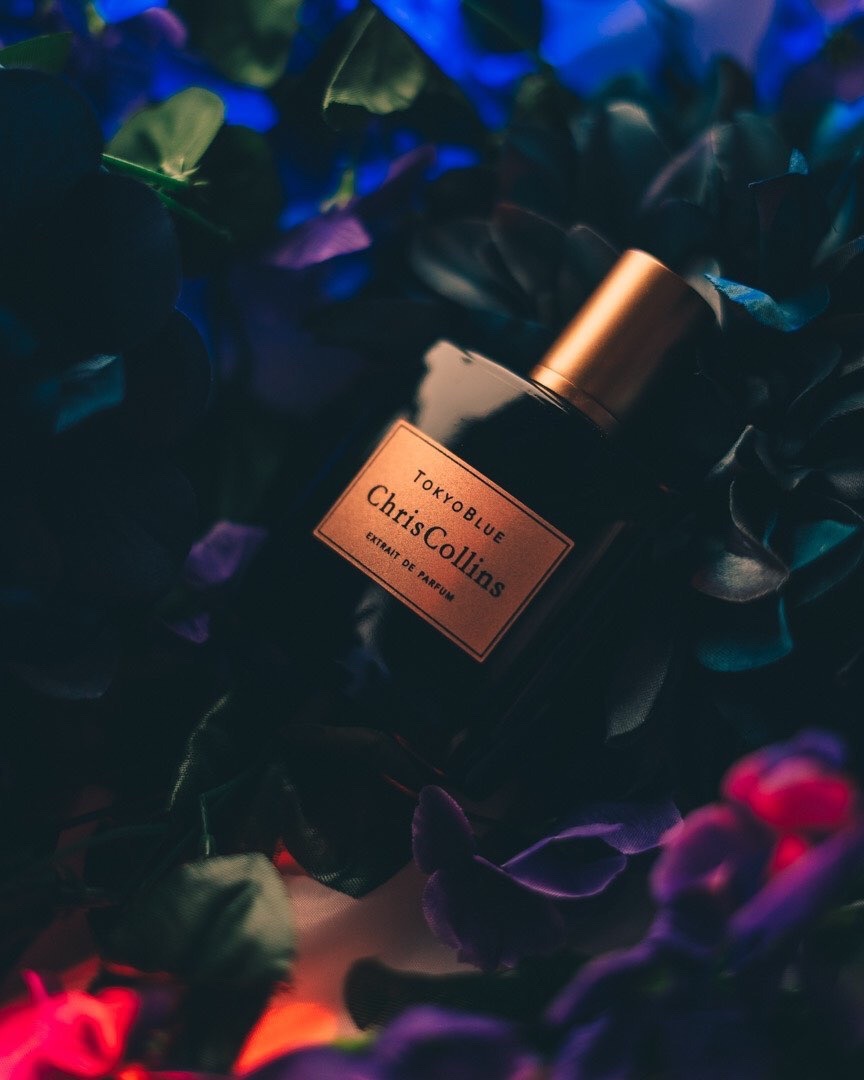 Tokyo Blue dresses the masculine gentleman with the elegance of powdery shades. It's a floral, musky fragrance with a vintage talc-y side. A lily-of-the-valley accord, hemmed with mimosa, rose and, above all, violet, is placed against a backdrop of iris, cedar and musks. Tokyo Blue is a bold way to play with the male codes to explore virility under refined and sophisticated horizons.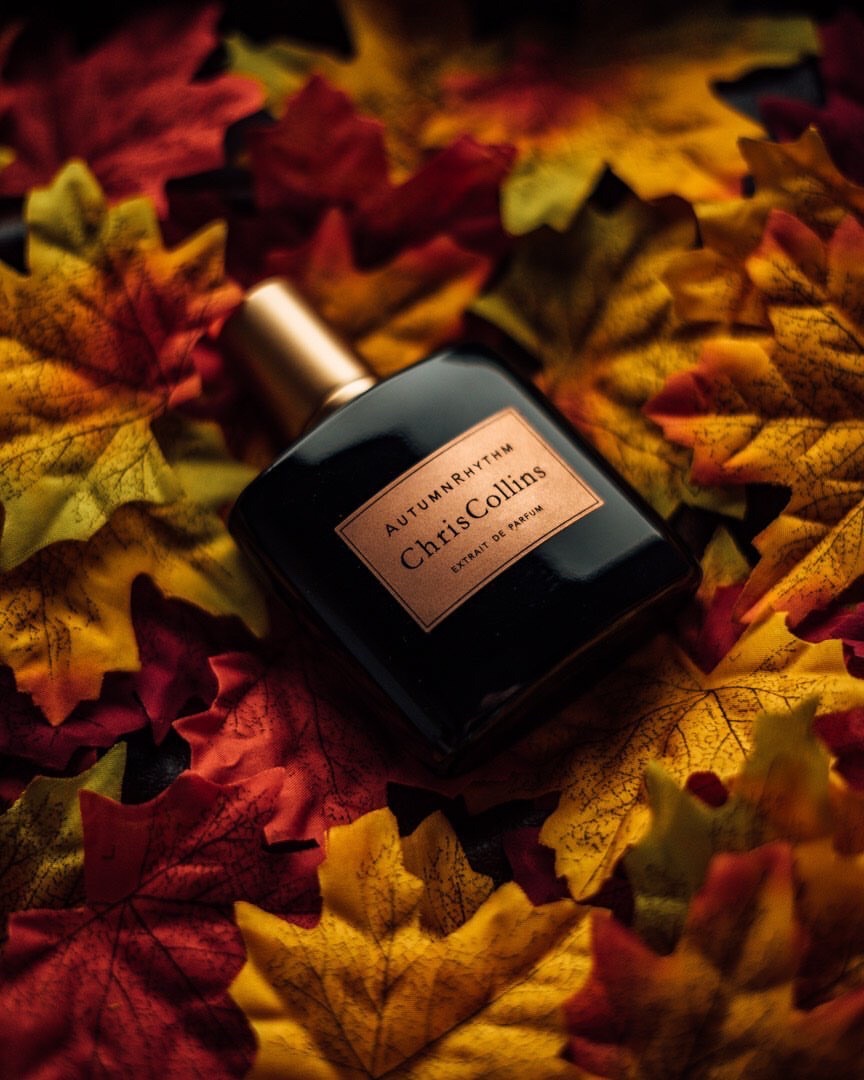 Autumn Rhythm is another return to fragrances with a vintage touch, this time composed around the theme of green leather. The perfume was inspired by an eponymous painting by Jackson Pollock, and offers autumnal tones, starting with a green top dominated by galbanum, and developing towards a leather background where isobuthylquinoline meets cedar. The whole is covered under a veil of ambrette, maté and iris. Autumn Rhythm is a powerful, classy and elegant fragrance.
Chris Collins will unveil Oud Galore, the last opus of this collection, next month, describing it as a composition that mixes the famous agarwood with hints of geranium, rose and saffron, resting on a background of musks and woody notes. As it seems, the brand owner chose to close the "Dark Romance" collection with a darker and more mysterious universe.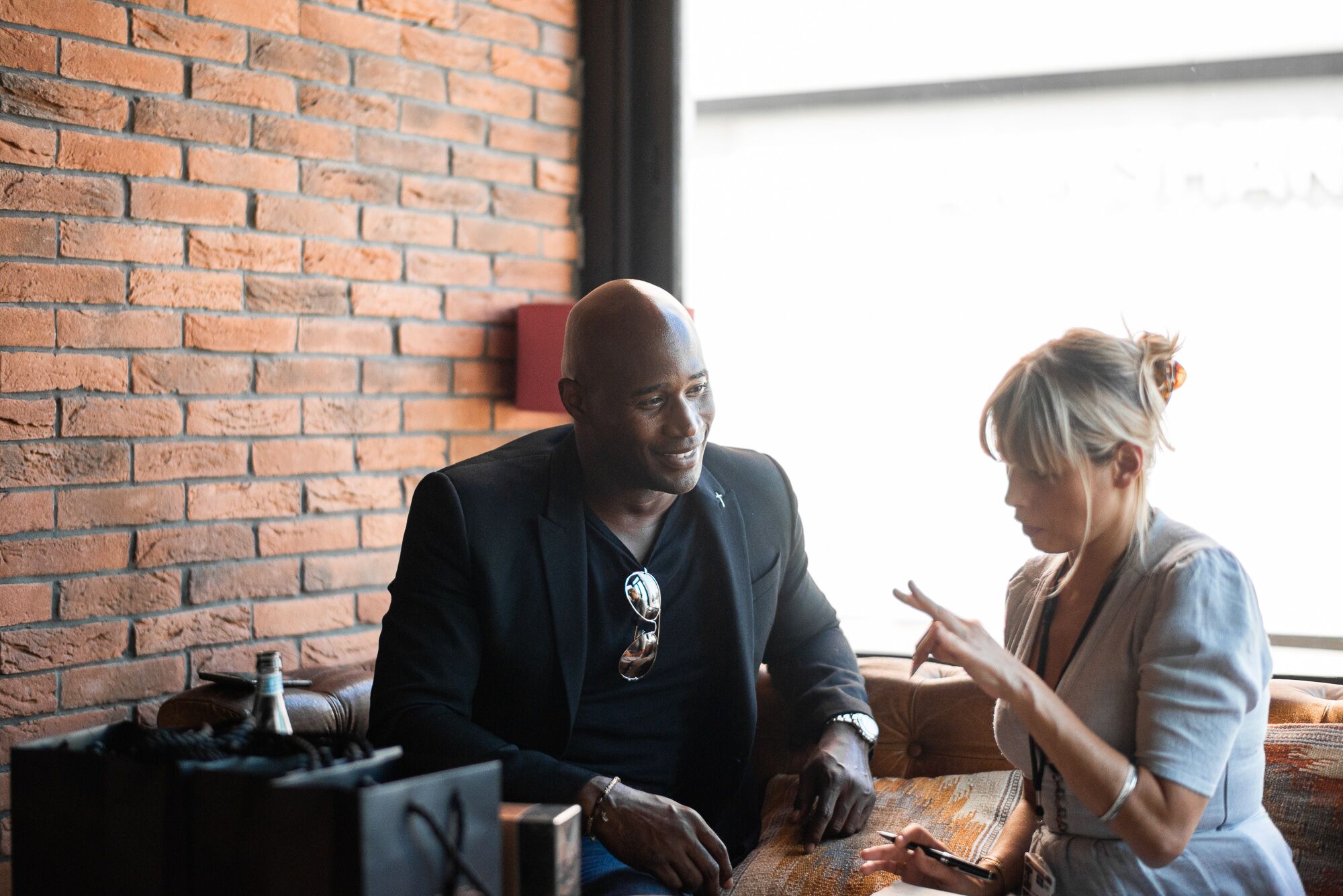 Note that this new collection is presented in "extraits de parfum" and will be priced around 200 EUR for 50 ml. 
The collection is already (partly) available in New-York (Bergdorf Goodman), as well as through the brand website, and will soon be offered in Europe through Jovoy in Paris.  
See full article and more on Fragrantica.com