by Sergey Borisov on fragrantica.com, June 2nd 2022
You have probably read the phrase "you need to grow into this fragrance" more than once on perfume forums. I took this phrase as a form of mockery of old-timers over neophytes, or a suggestion not to judge fragrances hastily. But now it's my turn to say this phrase in relation to Pélargonium, the fragrance by Aedes de Venustas.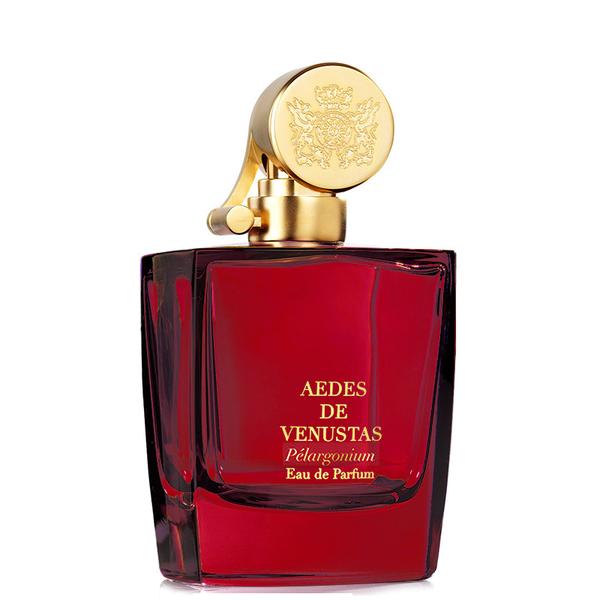 This fragrance appeared at the Milan Esxence 2017 perfume exhibition and received excellent press in perfume blogs and competitions. It was among the finalists of the Fifi Awards USA 2018 in the indie-fragrance category and won the Fifi Awards Russia 2018 in the Niche Unique category. It was also named among the best niche fragrances of 2017. (By the way, that year Baccarat Rouge 540 was the best one according to Fragrantica readers.)
But for me the perfume was not very interesting, although it was a pretty clean fragrance on the theme of geranium, cardamom and vetiver, but I could not figure out where the spark was? Where was the masterpiece? Where were the Dutch flower still lifes on a black background?
Now, five years after its launch, after a change of bottle design and a complete redesign of Aedes de Venustas, I picked up this fragrance created by Nathalie Feisthauer again. And now I seem to look at it with new eyes. Like a grown-up.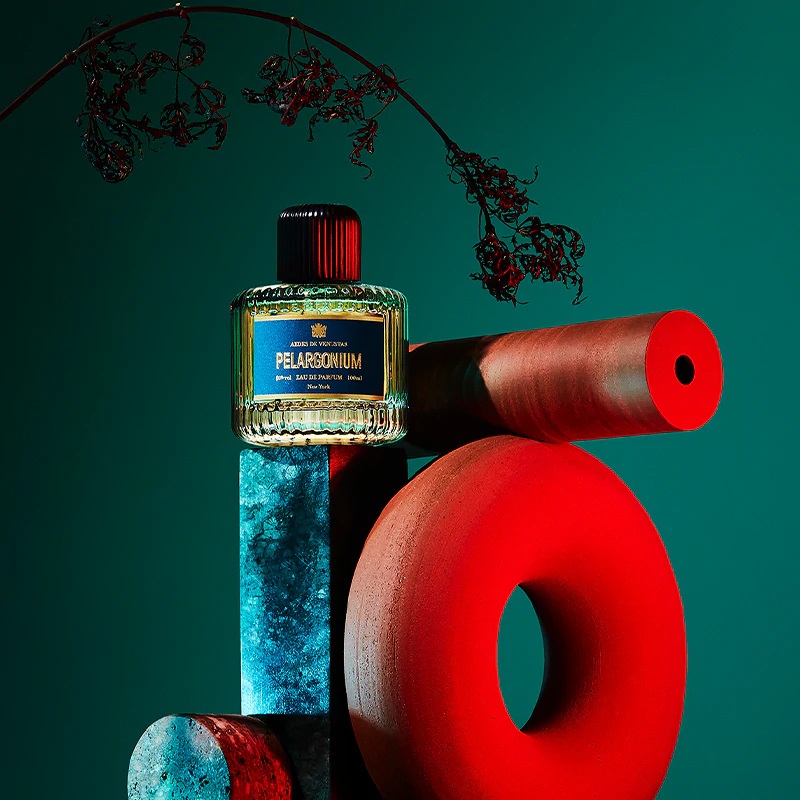 Now I think it's a great fragrance on the level and scale of Declaration Cartier!
Actually, it should be compared with it: Pélargonium is a Declaration, in which the main thing is not transparent watercolor in blue and green, not splashes and shine of Hedione, and not a suede shade, but high-quality watercolor white paper. It's a white chalky background that makes any watercolor look translucent, light and easily painted to capture the lightness of movement. This fragrant whiteness here is created by the paper-woody accord of the heart-base. Orris, carrot seeds, guaiac wood, cedar and musk are the almost chalky white base of Pélargonium.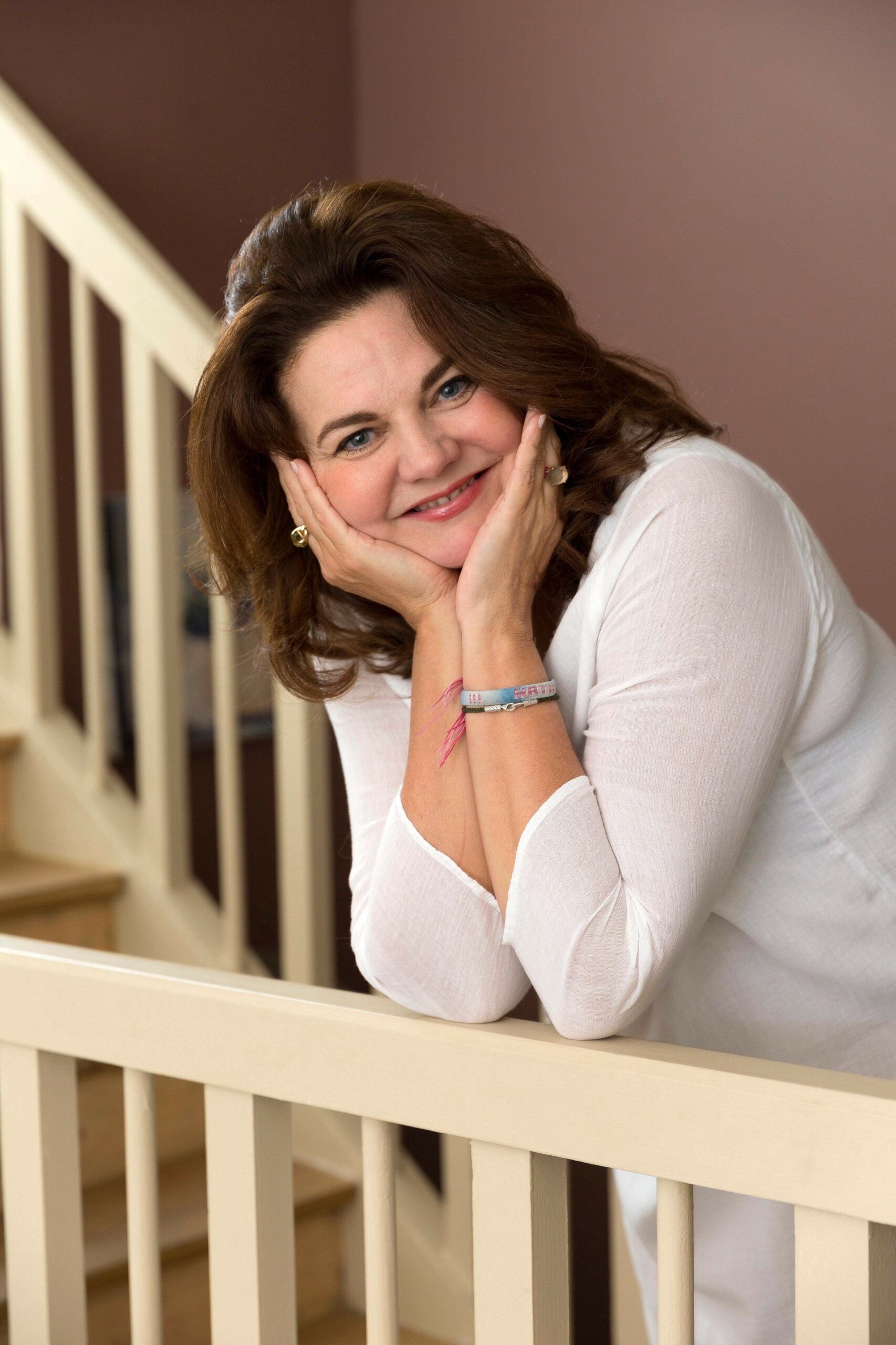 If you quickly browse through the fragrances created by Nathalie Feisthauer in recent years – like Ambre Blanc Rebatchi, Puredistance No. 12, Activate Hersip, En Garde Burdin, My Ju-Ju Indult, Oud Latte LÔR – you will see that white smell is becoming one of the perfumer's characteristic stylistic features.
In different compositions – amber and fougere, woody and gourmand, citrus and floral – she uses different white-colored chords. Somewhere the whiteness of paper, somewhere a light wood saw cut, somewhere a white cotton T-shirt, and even white incense smoke, white chocolate, and foam on a sweet cappuccino. With the help of white light, Nathalie Feisthauer creates new variations on well-researched themes that feels cleaner and more civilized.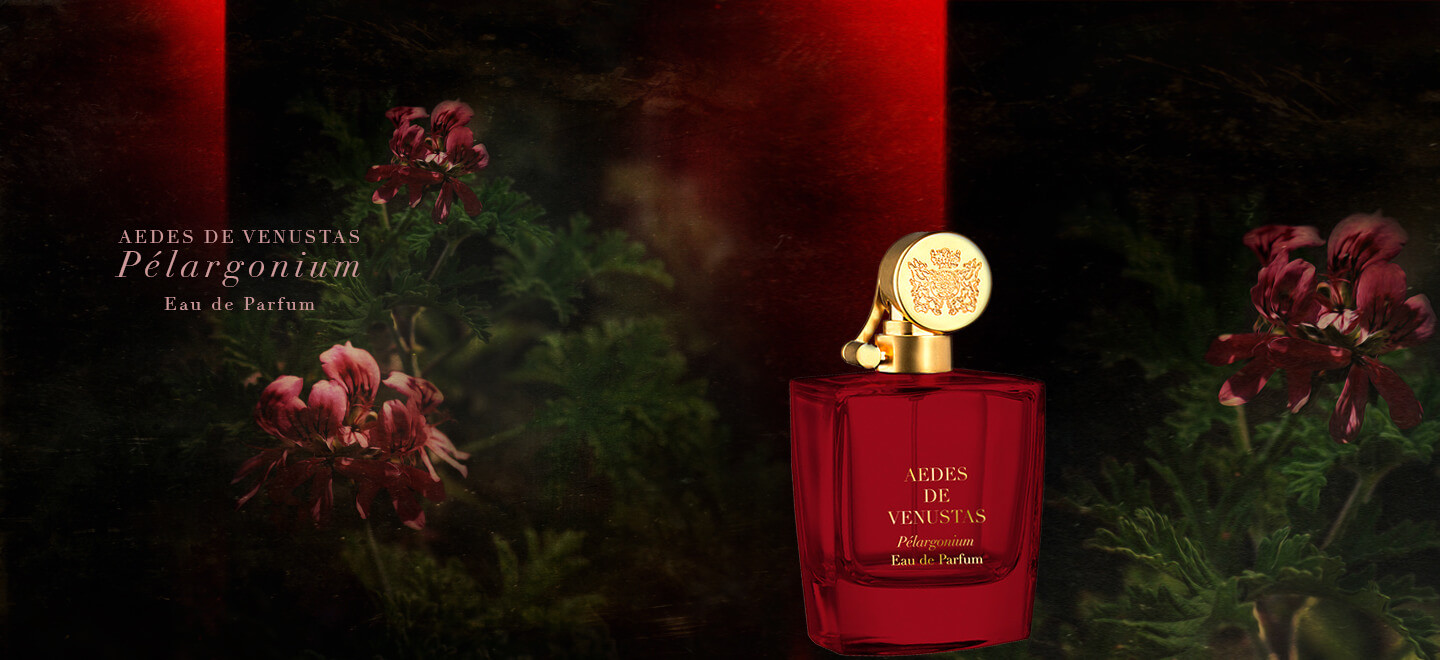 But back to the composition of Pélargonium. There is a white paper sheet in front of us, but what are the colors on this clean white paper? Green, yellow, blue, silver – if you ask me.
A scattering of freshly ground pepper, green and black. Green zest and citrus leaves shiny from fragrant oil. The green skin of cardamom pods and crushed grains. A bit of cold mint to dampen the spices and sweet geranium greens – just a tiny bit compared to the spicy and green Geranium Pour Monsieur. After these spicy and citrus sparks, the initially electrifying fragrance begins to calm down, moving on to the image of the gentlemanly Declaration on paper, the embodiment of softness, purity and tranquility.
The base is pretty clean, too. Despite vetiver and moss, which can be a smoky and earthy team, but here they turn on a "nice guys" mode from a white sheet, against the background of a white cedar cut, and a musky-fougère base.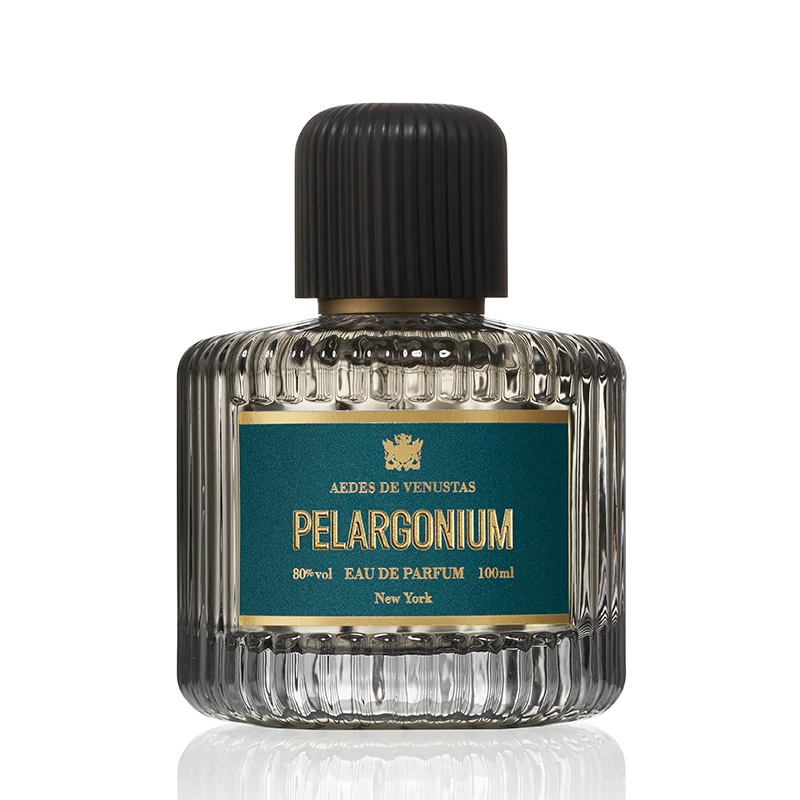 In general, now, after the fragrance was evicted from the bright red bottle and settled in a transparent ribbed bottle with a dark green-n-gold label, it has become closer to its external manifestation. If you don't like the pressure of Geranium Pour Monsieur by Frederic Malle but you like geraniums, Pélargonium Aedes de Venustas is available as an Eau de Parfum on the official website; a 100 ml bottle costs $245. Expensive for a geranium plant, of course… but not expensive for a gentlemanly image.
Top notes: Bergamot, Clary sage, Cardamom, Black pepper, Mandarin orange and Sichuan pepper;
Middle notes: African Geranium, Elemi, Carrot Seeds and Orris Root;
Base notes: Vetiver, Guaiac wood, Musk, Moss and Cedar.
Original article on : www.fragrantica.com
Aedes de Venustas website : www.aedes.com