by Sergey Borisov on fragrantica.com, December 17th 2021
In the fall of 2021, the Sous Le Manteau collection of sensual fragrances, based on the recipes of ancient aphrodisiacs of the 18th century, was replenished with a new love potion. Its name, Odisiaque n° 6, directly hints at this by its sound, being the compound word "od (overdose) + aphrodisiac."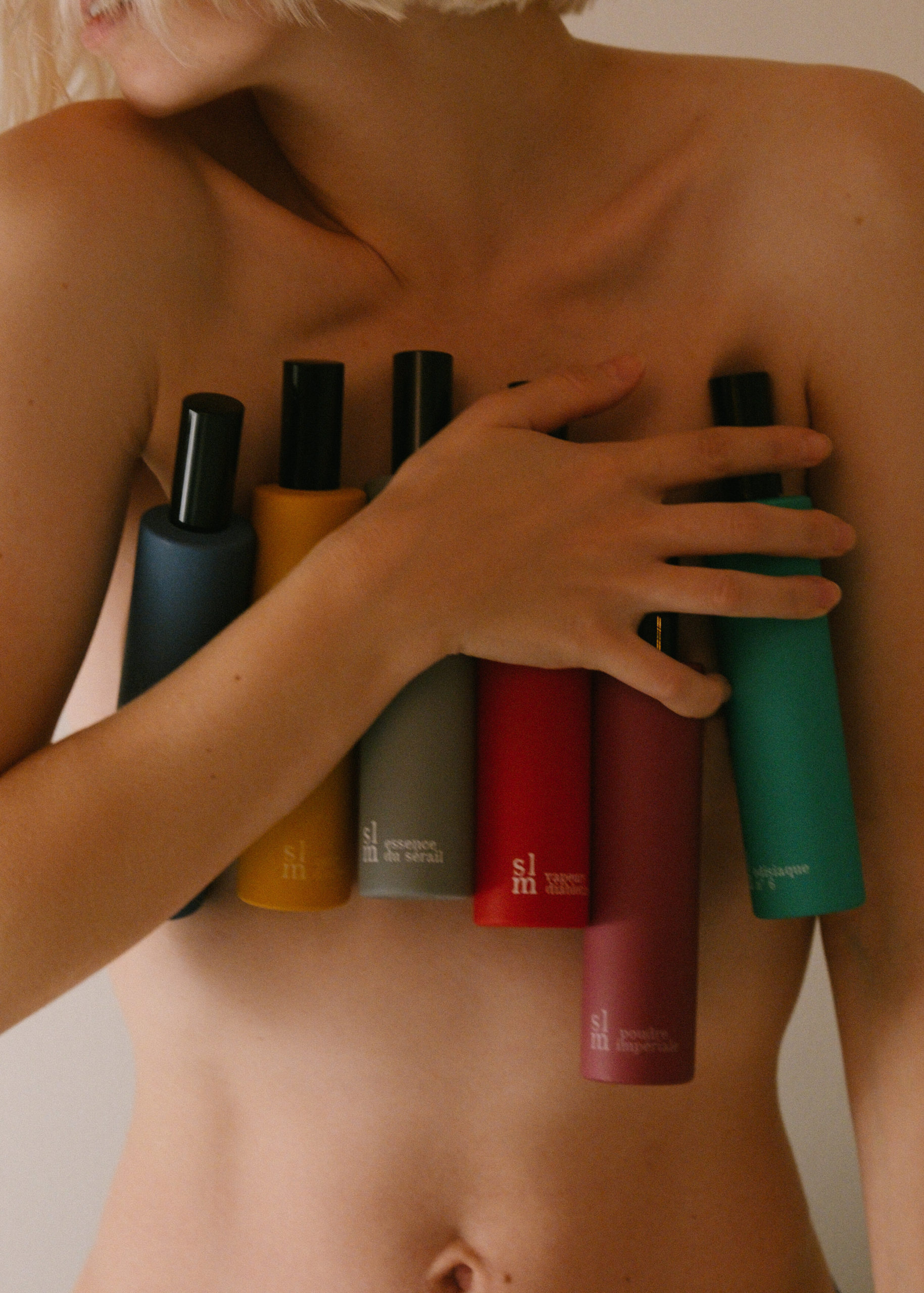 "odisiaque n ° 6 – a musky spicy scent based on an 18th-century love potion. Cinnamon, ginger and clove: a trail with a sensual fragrance reveals you. A hint of amber breathes your call. Unveiling through the curls of smoked tobacco, an elusive musky warmth. A charming and enigmatic heart that expresses itself in cedar and cascarille, intoxicates you with desire." – brand's description.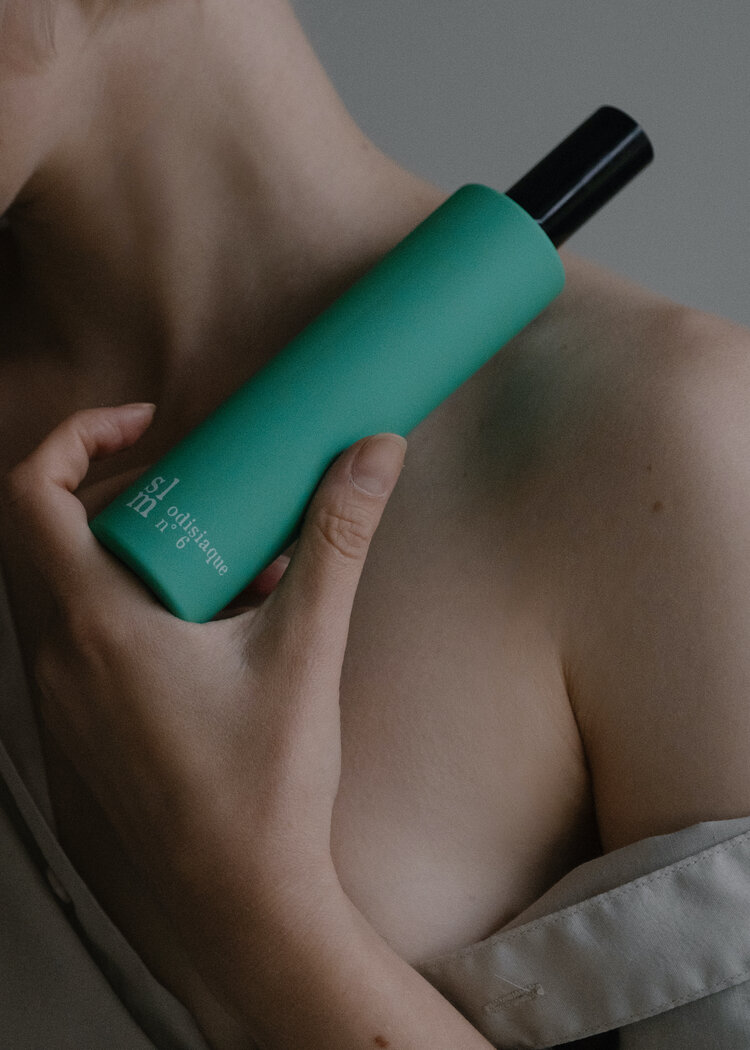 The aphrodisiac recipe that comes with Odisiaque n° 6 comes from the archives of Jean-Claude-Adrien Helvetius (Schweizer), member of the French Royal Academy of Sciences, personal doctor of Louis XV and Maria Leszczynska. You can even make it at home – candied ginger, lemon, cinnamon cloves, and their oils, nutmeg, and homemade clove flower syrup. Certain difficulties may arise with the cascarilla bark…
But what about Opiat d'Salomon? It's a mixture based on opium, the recipe for which was known to the ancient Greeks (θηριακή), and it was part of the medical arsenal until the beginning of the 20th century. The International Opium Convention (The Hague, 1912) and the Single Convention on Narcotic Drugs (1962) took opium out of wide medical use – and chemists have over time created other drugs for both pain relief and sexual function.
Based on the ingredients, it can be assumed that Odisiaque n° 6 is a spicy-sweet potion with some ginger-citrus pungency. It begins with a soft citrus accord, though, languid, but slightly scratchy, as if the citrus zest is mixed with crunchy sugar crystals. No, not a bright cologne type – the aroma gently floats in and embraces the skin with the spicy warmth of cinnamon and star anise…
It is unclear what scent the Salomon Opiate mixture had – I have never had the chance to try it, and its composition was too complex; 56 components (including castoreum, oud wood, benzoin, myrrh, anise, fennel, parsley, saffron, rose, lavender, gentian, ginger, licorice, several types of pepper and other spices, etc.). So I believe that Nathalie Feisthauer, the in-house perfumer of Sous Le Manteau, decided not to recreate the ancient potion exactly as described, but to create a kind of thick balsamic semblance using tobacco, tonka beans, hay and liatris absolutes, balsamic elements, and spicy materials heavy in coumarin, creating a rich, dark, long-lasting and elegant tobacco-amber accord. And what is important – the emphasis is not so much on sweetness but on the spicy, dry, and woody facets.
The result is a charmingly delicate perfume that will remind many of the Tobacco Vanille family. Odisiaque n° 6 is from that spicy branch to which the Tobacco Dynasty Noble Royale belongs and a few more Philip Paparella-Paris scents. The branch of the spicy tobacco that bent towards Issara by Dusita.
A very soft and insinuating, quiet tobacco scent for those who do not like long sillages and ostentatious demonstration characteristic of Tom Ford's fragrances. A tobacco aroma that raises questions like, "do you smoke?" and to which the answer is, "no, but my friends smoke."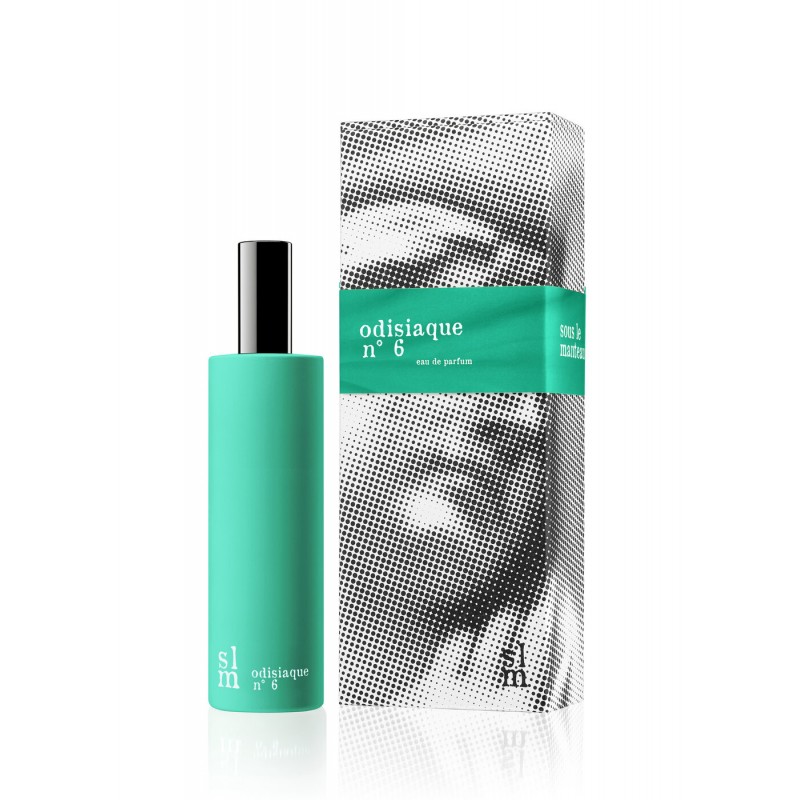 Odisiaque n° 6 is available in Eau de Parfum concentration through the brand's official website and in partner boutiques. 100 ml bottles are priced at 165 EUR.
Odisiaque No 6 Sous le Manteau
Top notes: Bergamot and Geranium;
Middle notes: Cascarilla, Elemi, Liatris and Mate;
Base notes: Tonka beans, Hay, Tobacco and Vetiver.
See original article on : www.fragrantica.com
Sous Le Manteau website : www.souslemanteauparis.com