by Sergey Borisov on fragrantica.com, January 13th, 2022
The history of the German brand Alendor is associated with two women. The founder of the brand, Tatyana Ekaterinina, was born in Siberia, near Lake Baikal, grew up in St. Petersburg, and traveled a lot around the world, studying in Germany and Hong Kong. After a career and international projects at an electrical engineering company, she decided to stay in Wiesbaden, Germany, and, together with her husband, create her own perfume brand Alendor, combining European and Eastern features.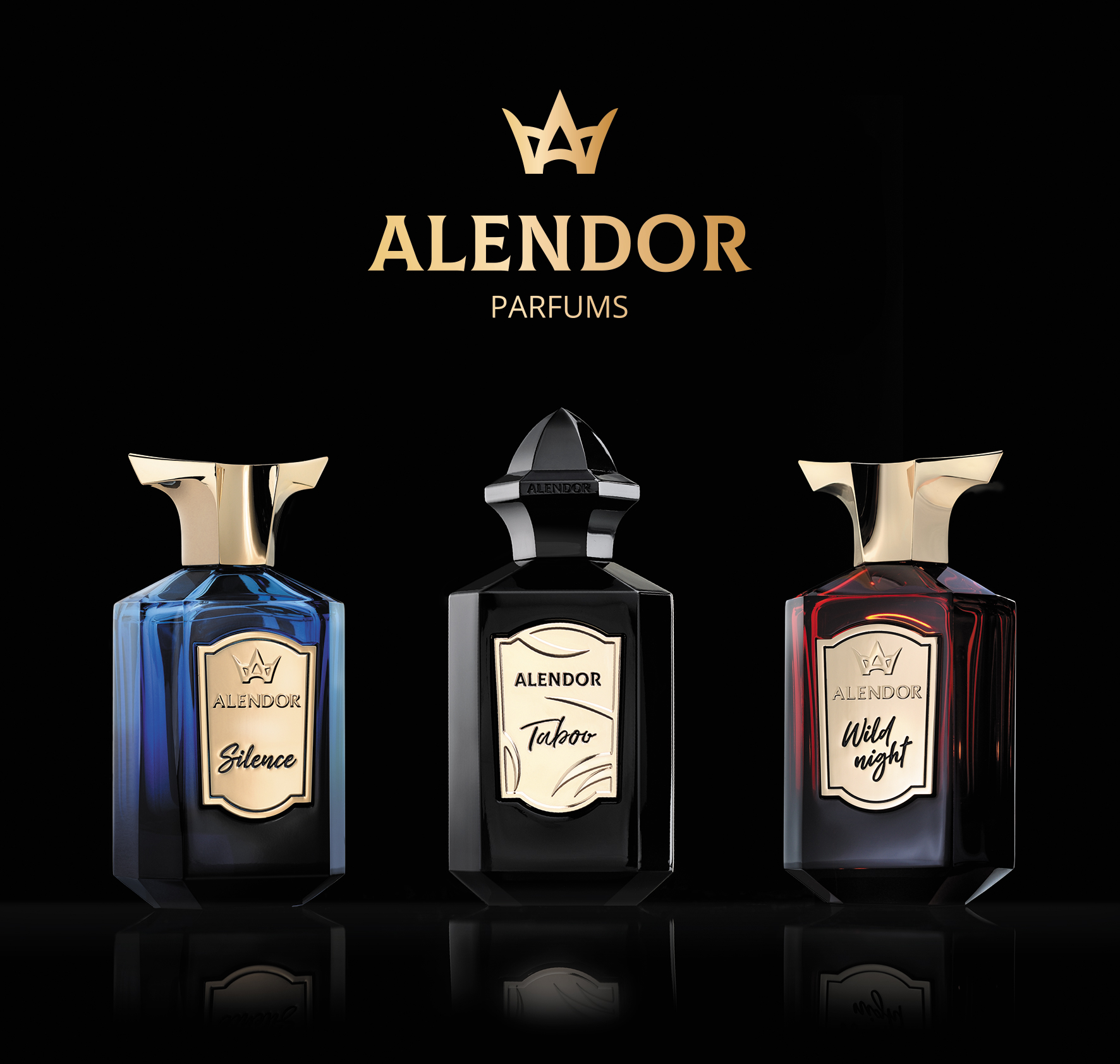 She decided to engage Nathalie Feisthauer, an independent perfumer with vast experience working with famous perfume brands. Thus, after three years of working together, the first Alendor collection was born, the Seductive Collection of three fragrances – Taboo, Wild Night, and Silence. In this order, the three fragrances describe the story of seduction and love (see the video). Interestingly, the female duo invented and created fragrances that are addressed to men. Are they based upon their personal experience? – Who knows.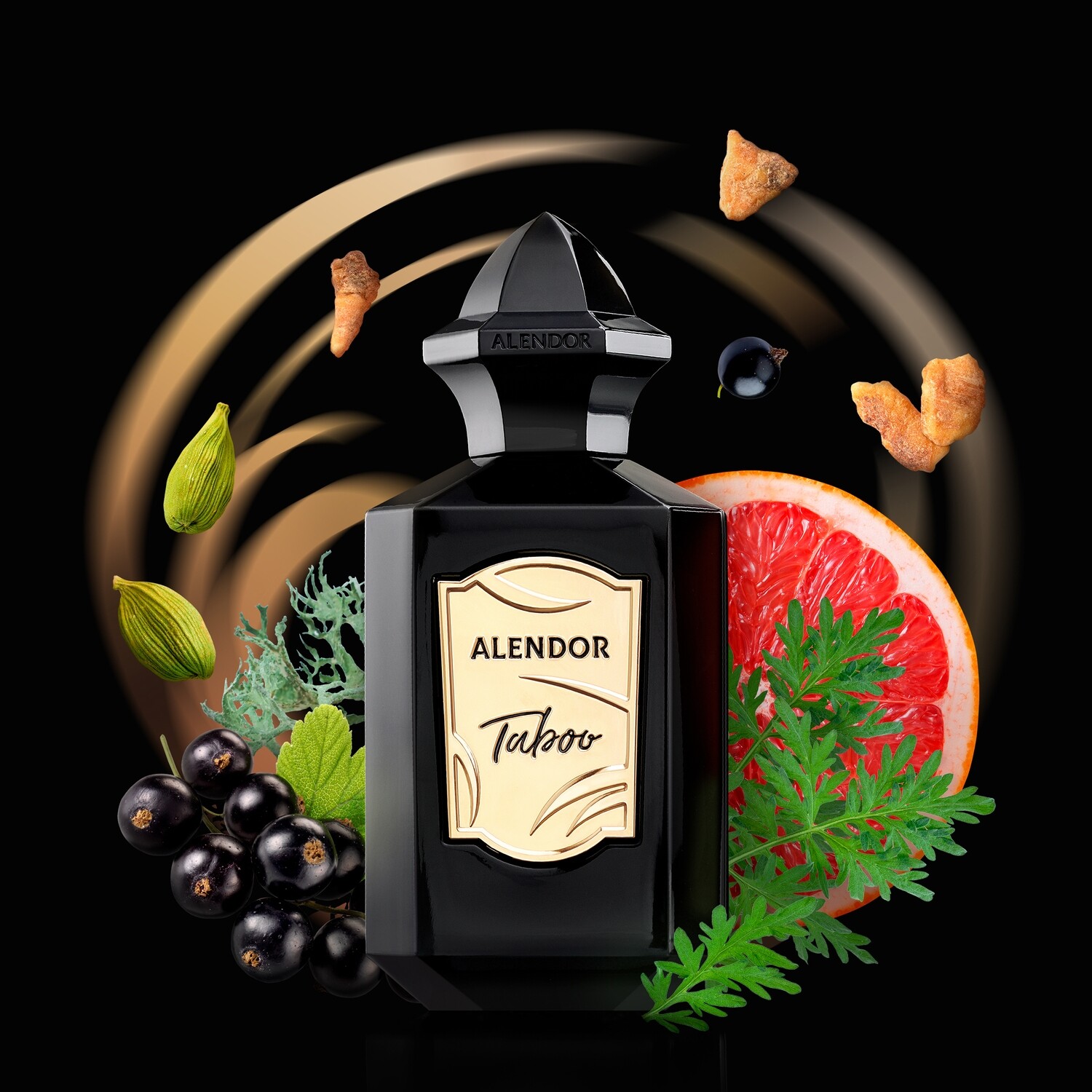 The fresh and green Taboo surprises. The citrusy opening with its characteristic bittersweet grapefruit notes deceives those waiting for a calm and polite Terre d'Hermes brother. No, instead the fragrance wakes up the bitter greens of absinthe and sour green apples, the bright fruity-sulfurous spirit of blackcurrant and passionfruit, and some cardamom freshness – Taboo is a very unusual and complex fragrance.
Instead of following fashion trends, which today is done by many brands, the perfume chooses its own path and its own face. Quite a strange masculine profile, like a cross between wild fragrant herbs and multi-colored fruit and berry candies, complete with some spicy powder and a bitter talcum aftertaste. No popular accords here, the scent is completely unknown.
Notes: Grapefruit, Blackcurrant, Cardamom, Wormwood, Oakmoss, Benzoin.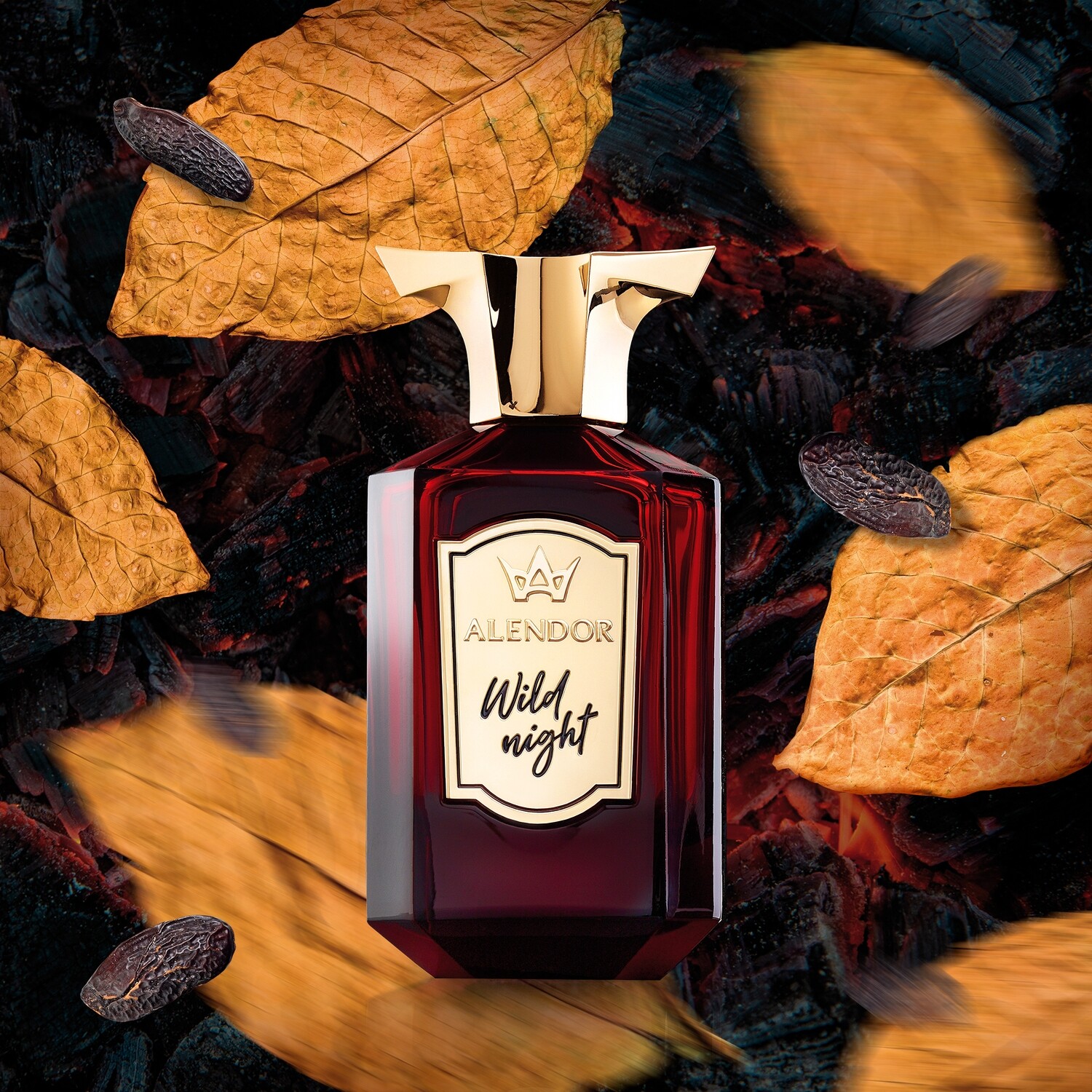 Green and soapy. Plus smooth and creamy. And smoky and tart. As well as warm and sweet. The surprisingly cozy Wild Night scent combines very different moods, accords, and situations. Milky oolong tea with spicy fragrant New Year's gingerbread in the comfort of a warm kitchen – but also the bitter aroma of Cuban cigars in a luxurious tobacco salon. Edible creamy sweetness – and dry bitter leaves. Can we find anywhere in literature an instance where tobacco is plunged into sweet gingerbread dough? What came out, in the end, resembles the gingerbread fragrance of Tea For Two L'Artisan Parfumeur, with a small but very distinct tobacco accent, a perfume worthy of the Sous Le Manteau collection as another spirit-lifting and comforting potion.
Notes: Calamus, Geranium, Tobacco, Mate, Vetiver, Tonka Bean.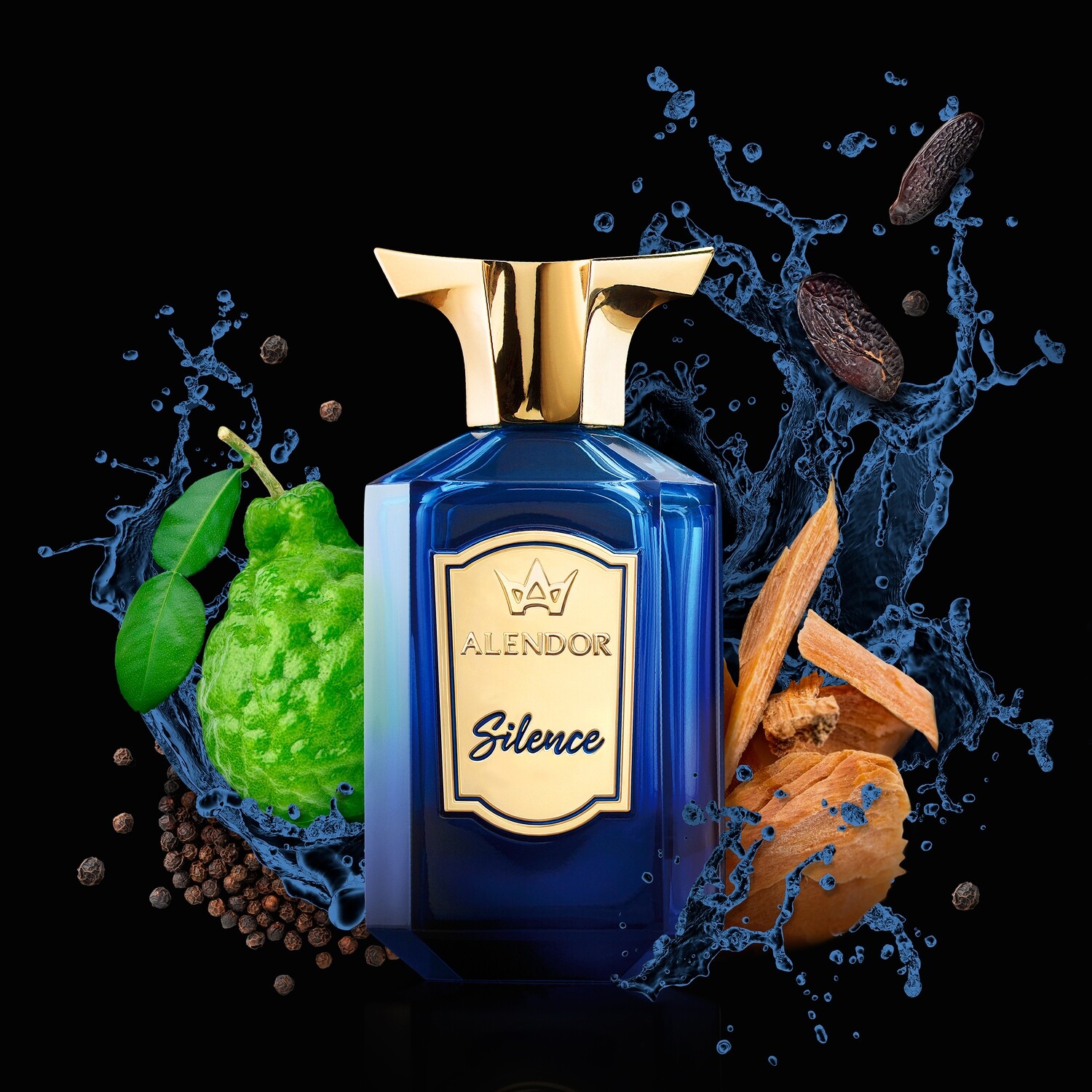 This is another fresh citrus scent in the collection, but created in the more traditional way, and probably more commercial, designed for the tastes of the majority. At first, it reminds of masculine fragrances popular 20-30 years ago, after which it goes into a stream of modern citrus fougeres that evoke grooming and clean white shirts. Do not expect any particular unusualness from it – pepper, apple, geranium, and a lot of cedar are what we get. Silence is a sharp, fresh scent in the spirit of Club de Nuit Intense Armaf, quite clean and very persistent.
Notes: Bergamot, Black Pepper, Cedarwood, White Musk, Tonka Bean.
The Alendor fragrances are available in Eau de Parfum concentration (24-26%) through the brand's official website. 100 ml bottles are priced at 125 EUR, and a discovery set costs 18 EUR.
Read more on : www.fragrantica.com/news/Alendor-A-New-Perfume-Brand-From-Germany-16005.html
Alendor website : www.alendor.de