by Sergey Borisov on fragrantica.com 18/01/2022
The Parisian perfume brand Olfactivity was created as a result of a meeting between the entrepreneur Nadim Mrouet, for whom perfumery is a family business, and the famous perfumer Nathalie Feisthauer, the creator of many world-famous fragrances, now rediscovering the profession in an independent status.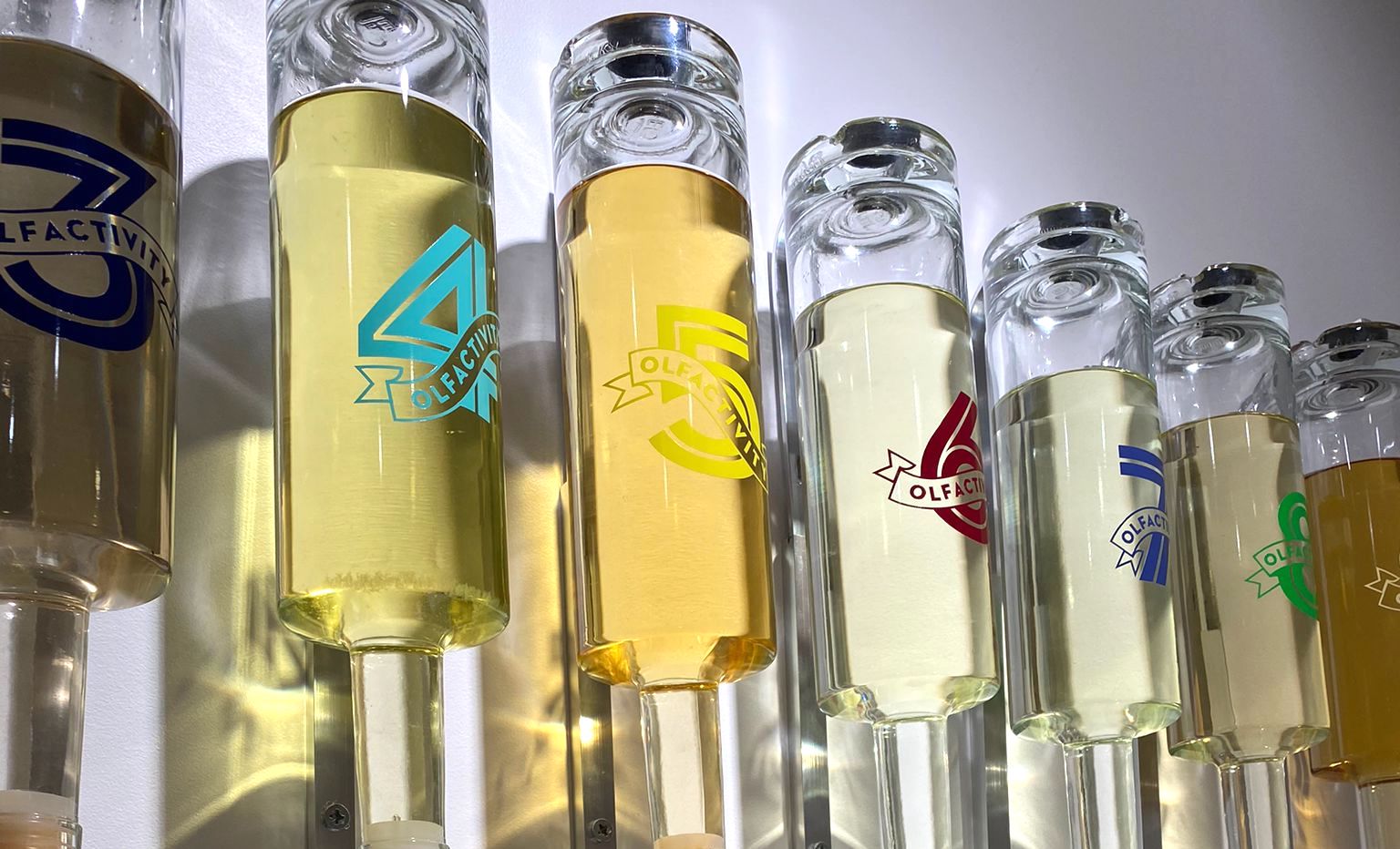 The Olfactivity collection consists of nine fragrances, each named with a number from one to nine. If you are into numerology, then this perfume game will be even more interesting for you.
Each number is marked on a colored blotter, reminiscent of a tarot card. The combination of number, pattern and colors in the blotter design should somehow anticipate the mood of the fragrance. However, if you cannot do this, they will tell you: One means "go forward, confidently and decisively!" while Nine lives under the motto "prosper and share generously." Six means "to love and be loved with no restrictions."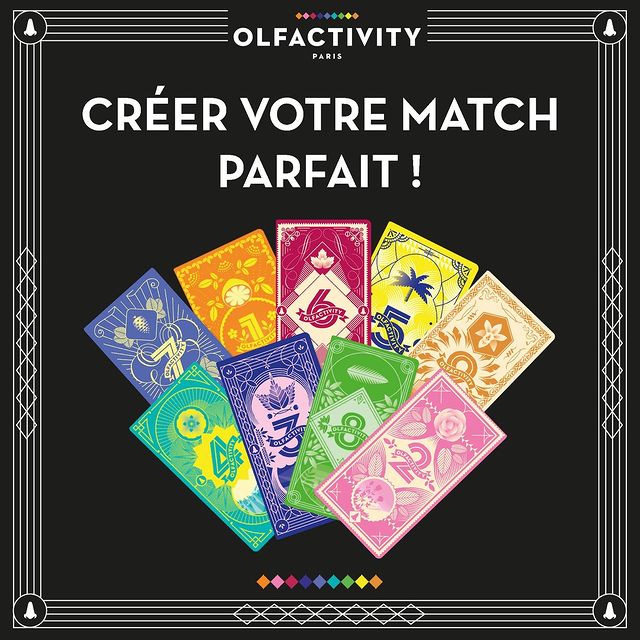 No names, notes or chords and no perfume descriptions, so as not to affect the perception of fragrances — only colors and numbers. (How can such an enterprise be entered into the Fragrantica database?) However, there are some hints. The orange-yellow design of the blotter hints at citrus fruits, and there are images of leaves and fruits, flowers and trees. Palm leaves and orchid flowers are especially recognizable.
From Olfactivity's nine fragrances, you can choose your two favorites and wear them together or even mix them in one bottle, or you can just use any one fragrance. There are also such boring people who do not understand the happiness of mixing.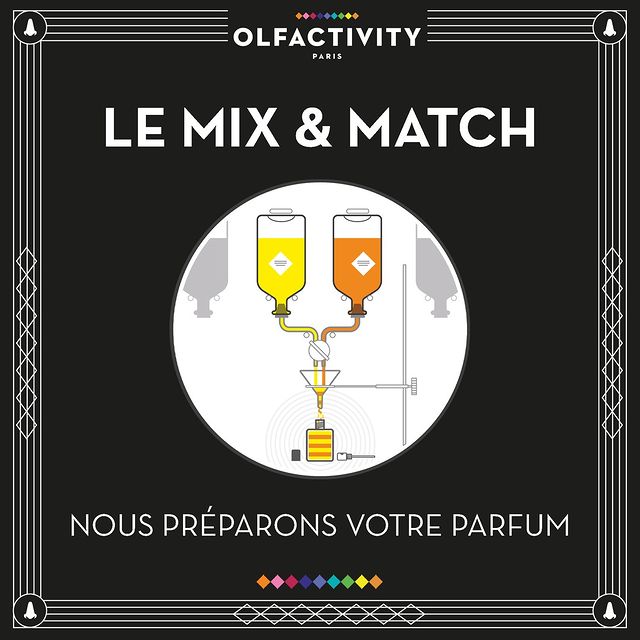 "Olfactivity demystifies the cliché of permanent perfume and opens up the possibilities: a game where everyone can create their trail according to the occasion, their mood, their outfit, the moment of the day … Will you be tempted?
"MIX, PLAY, TRY AGAIN … COMBINE TWO OF OUR 9 NUMBERED SCENTS TO GET ONE NUMBER: YOUR LUCKY NUMBER. Your Lucky Number — or Fetish Number — is the promise of a perfect alchemy between your desire of the moment and your perfume. This combination also represents the marriage of two olfactory universes: each number immerses you in a noble scent of French perfumery. Your personal nectar, a potion celebrating your unique personality… a sensory rendezvous every morning."
— brand description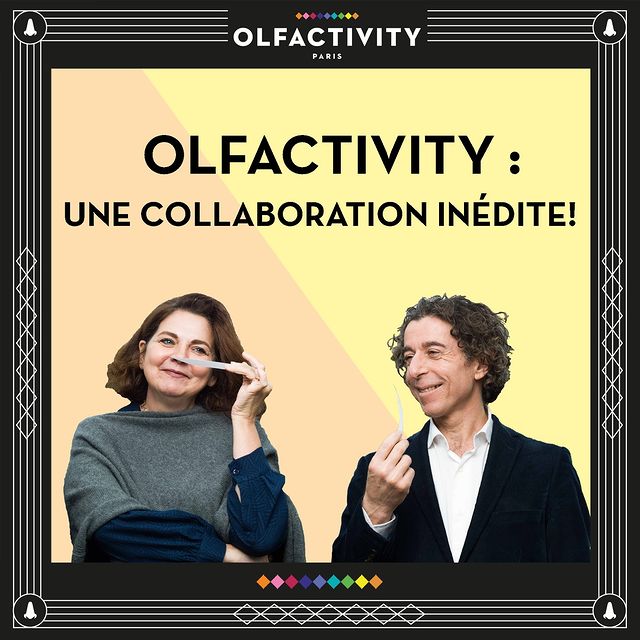 A new olfactory experience of combining numerology, psychology and perfumery can be obtained in two Olfactivity boutiques in Paris. Both are located in the most touristic places in Paris, which hints at the attraction genre of the perfumes — sort of a perfume game in your free time. One is 700 meters from the Eiffel Tower (4 Bd de Grenelle) and the other is just 200 meters from the Champs Elysees (24 rue Marbeuf). It took two years of development and construction to create this temple of the perfume game, "designed to go beyond the classic perfume service."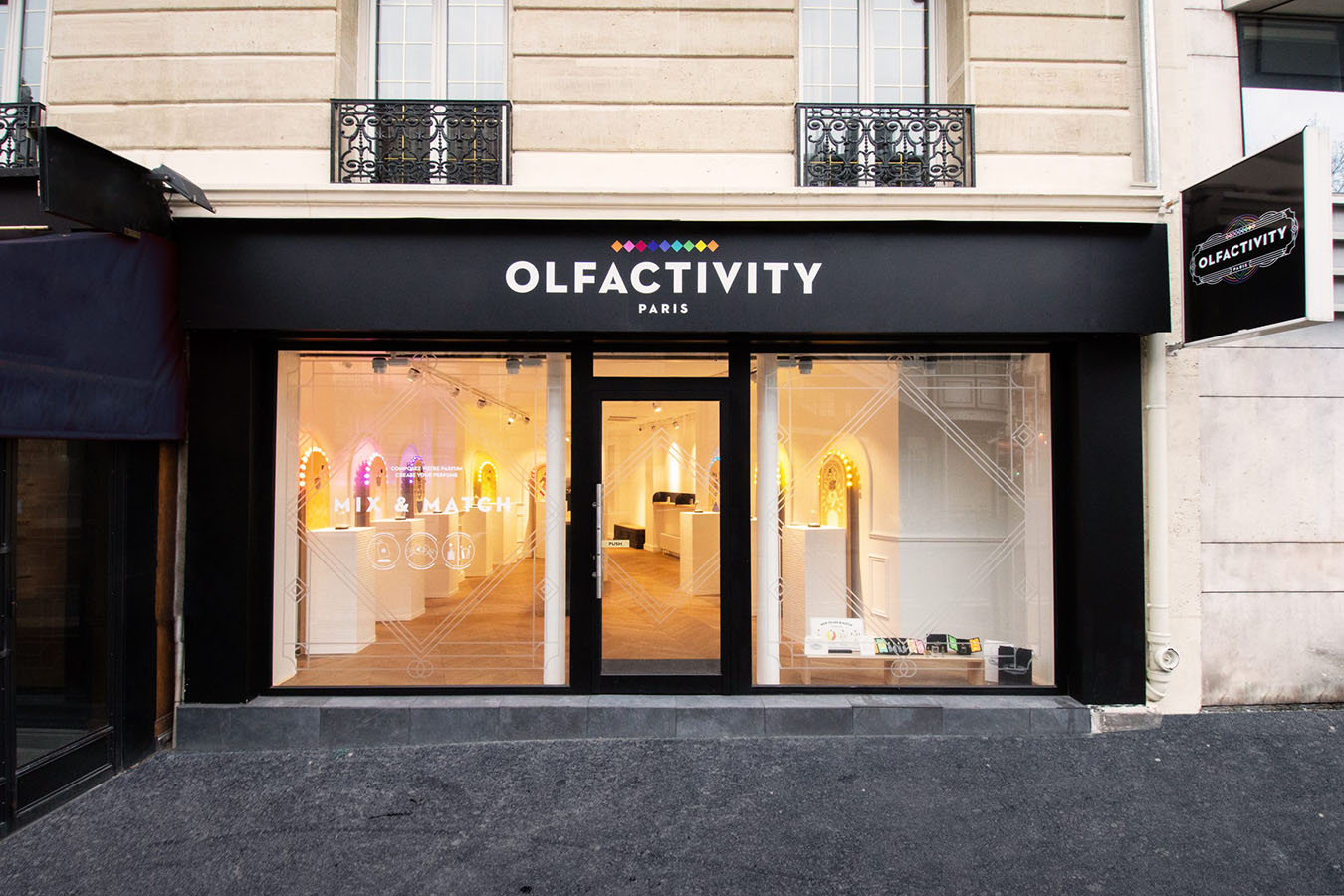 You can come to the boutique during its working hours or book a meeting in advance. Adults will pay 65 euros for the game and a 50 ml bottle (maximum three people), or you can book a children's perfume party (from 2 to 6 children, only 19 euros). This children's attraction is just a great idea. Olfactivity bottles are rather small: 8 ml, 2×8 ml, 30 ml, and 50 ml (priced from 12 to 65 euros). A very thoughtful part is the sets of samples, since it is not known when tourists will return to Paris again due to quarantine times. You can buy any 4 or all 9 mini bottles volumed 8 ml (30 and 50 ml gift card included) for 70 and 142 euros.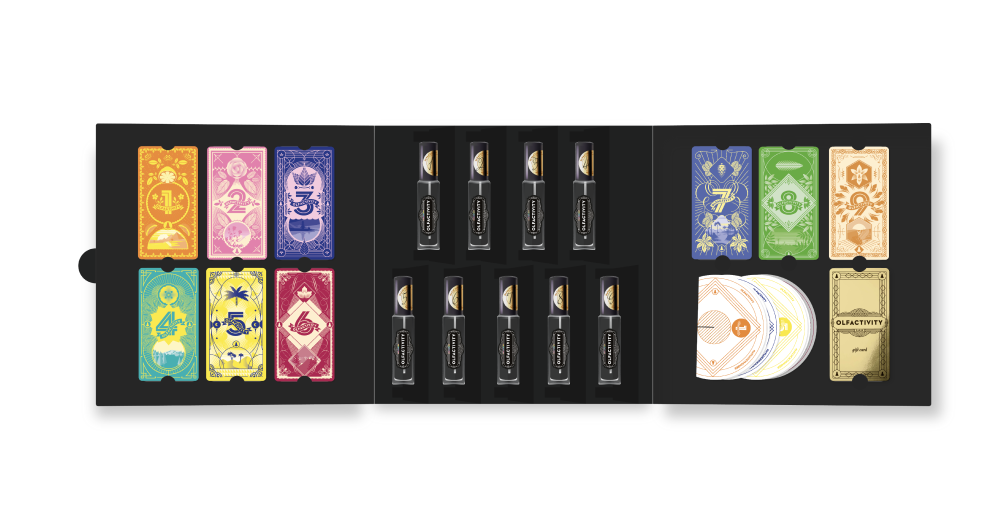 In addition, the brand could instead send a set of impregnated blotters (5 euros) instead of samples. However, in this case, the delivery time would be very important. The Olfactivity collection is also available on the official website.
Read more on : https://www.fragrantica.com/news/Olfactivity-A-Not-New-Perfume-Game-16026.html
Olfactivity website : https://olfactivity.com