by Karl Topham and Michael Devine on cafleurebon.com, December 29th 2022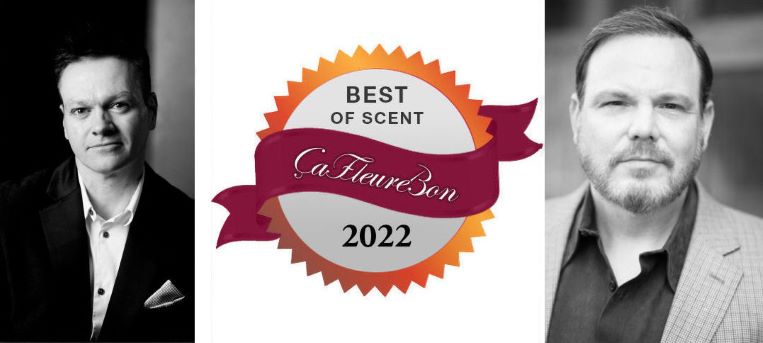 Top Ten Best Perfumes 2022 Karl Topham (l) and Michael Devine (r)
Now that you have heard from Ermano and me, (our Top Ten Perfumes of 2022 here) and (The Best Fragrances of 2022 here), Ida and Lauryn,  and Emmanuelle and Nicoleta, we continue our Top Ten Best Perfumes 2022 overviews today with Sr. Editor Karl Topham who lives in the UK and Senior Contributor  and Fragrance Foundation Finalist Michael Devine who resides in New Jersey. Their selections have two direct brand overlaps, but perfumers Nathalie Feisthauer, Dominique Ropion and Manuel Cross appear on both. Now it's time to reveal their respective Top Ten Perfumes of 2022 –Michelyn Camen, Editor-in-Chief
2022 was a breakthrough year in many ways; as we once again had the opportunity to pack our passports and bags to set off to far away climbs and experience perfumes, contemporary brands and discuss their merits with new and old friends. Fortunately, I was able to visit Esxence in Milan, travel to the middle east, western, central and eastern Europe to take in the olfactory vibes. There was a newfound positivity and expectation in the air and goodness did the perfumers and brands deliver! -Karl Topham, Senior Editor and UK Brand Ambassador.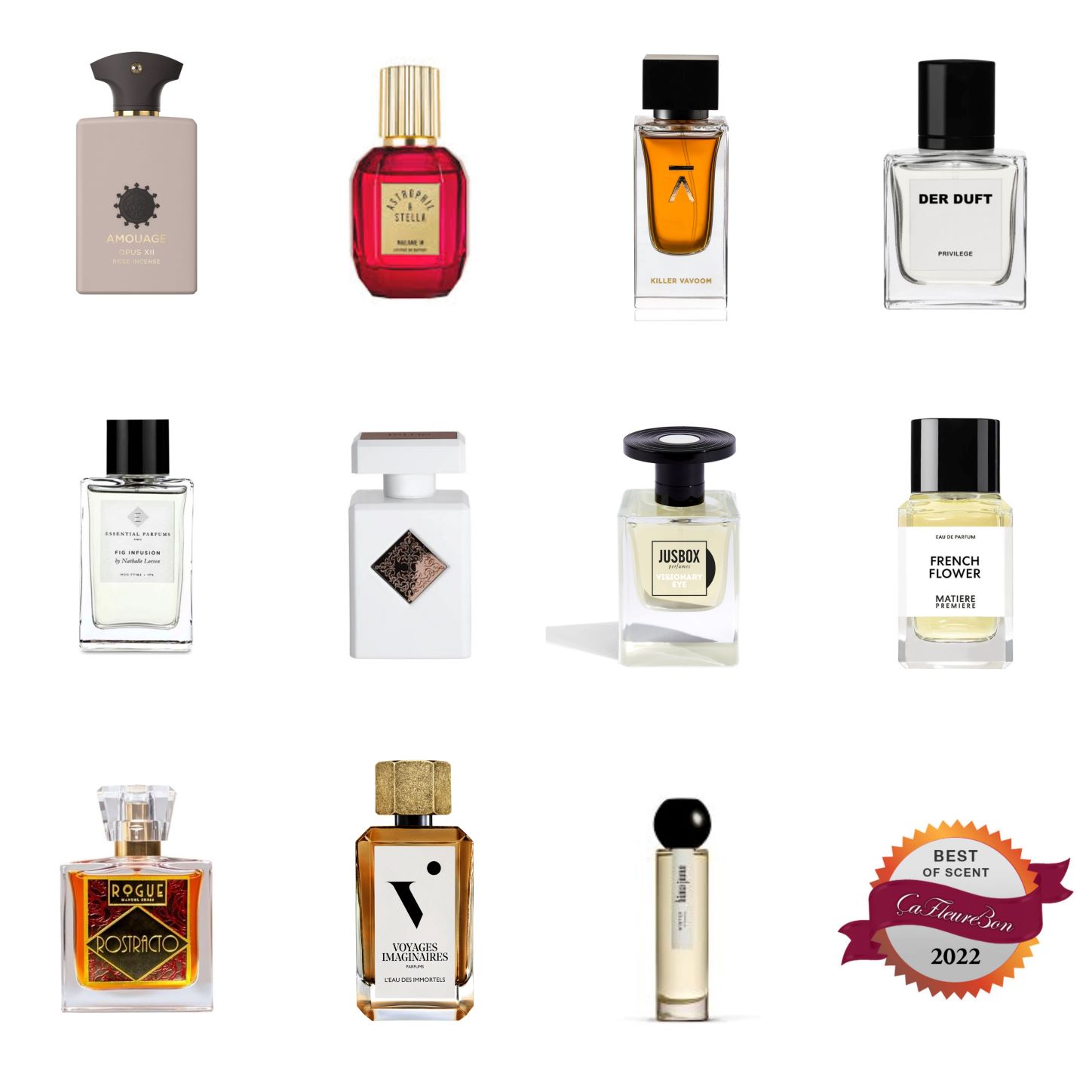 Karl Topham's Top Ten Perfumes of 2022


[…]
Astrophil & Stella Madame M(Nathalie Feisthauer): If there is one thing, I have learned about Nathalie Feisthauer it is her utter proficiency in seductive scents. Madame M is stacked full of sumptuous notes which create a fusion of carnality. It is a veil of subtle eroticism that creeps up on you. Luscious fruits, spices and resinous woods combine in an explosive concoction which comes with a rouge flacon, a red warning sign to those in its path. My go to for intimate date nights has always been Vapeurs DIablotines also created by Madame Feisthauer, Madame M is the scent I wish for a partner to wear. It truly is undeniably a siren in my humble opinion.
Der Duft Privilege (Nathalie Feisthauer): This fragrance landed in my post box days ago and is a brand-new release. Given freedom of expression by owner Anslem Skogstad created by Master Perfumer Nathalie Feisthauer It is a personal interpretation of the word 'privilege' and an olfaction ode to nature. The greenery, water, woods and sea available to her. Nature in abstraction is how I would describe it. Whilst there are a vast number of notes to unpack the impression, I receive upon wearing Privilege is happiness. Particularly apparent on my skin are blackcurrant, rhubarb, sea notes, cedar and guaiac wood. The best fragrance I have smelled from Der Duft and one I will ensure is a staple in my collection.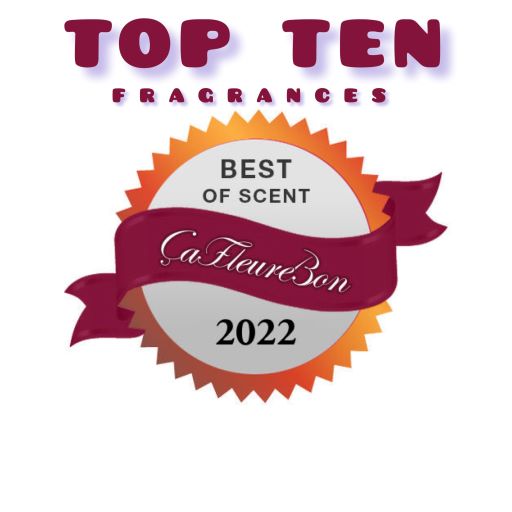 […]
Original article on : www.cafleurebon.com