by Michelyn Camen and Ermano Picco on cafleurebon.com, December 25th 2022
[…]
BEST 2022 PERFUMER :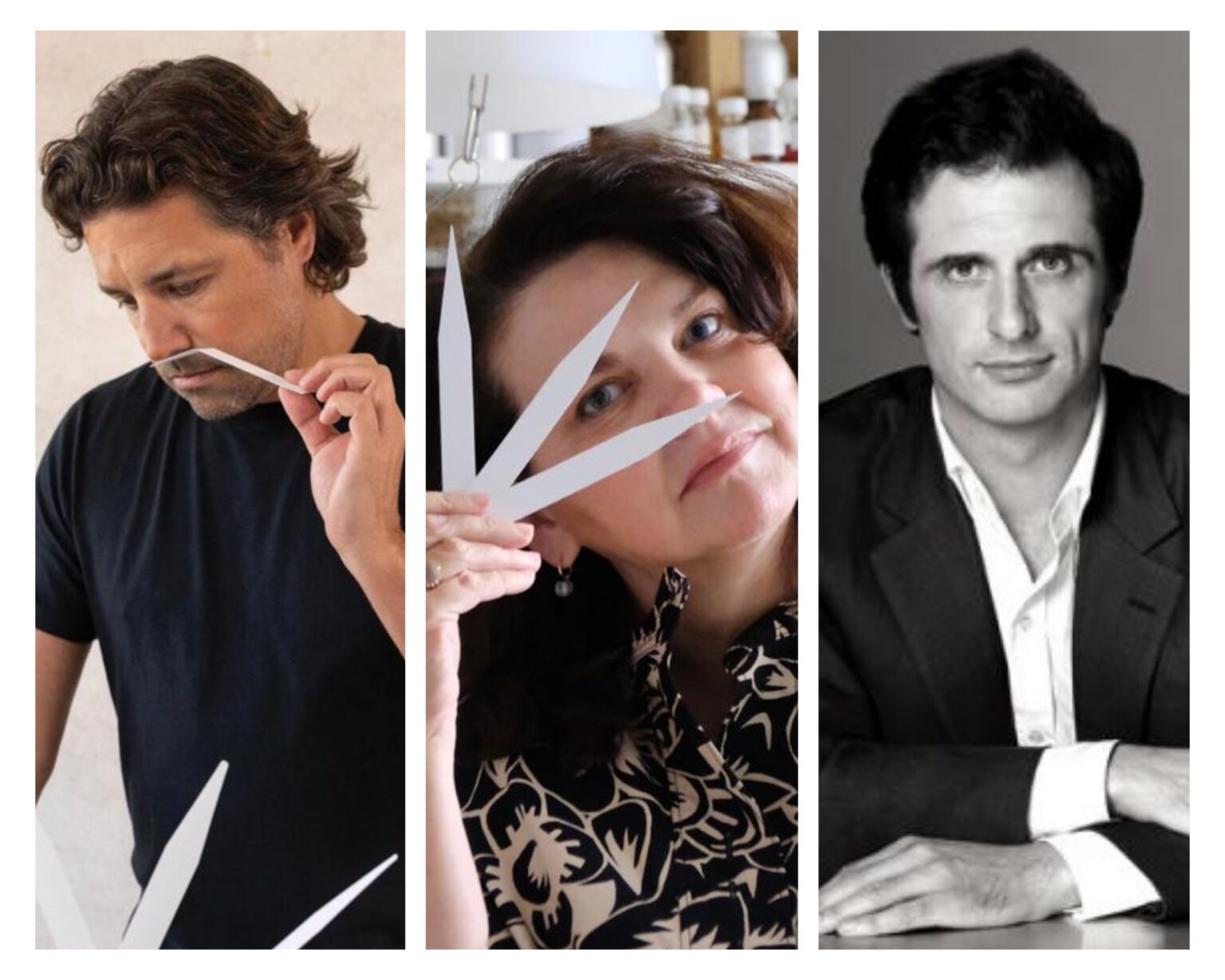 Aurelien Guichard, Nathalie Feisthauer and Olivier Polge collage by Emmanuelle©
I have a tie; Aurelien Guichard of MATIERE PREMIERE and Takasago and Nathalie Feisthauer of Labscent
Second year in a row!! Nathalie Feisthauer has long been a favorite perfumer of mine, ever since Eau de Merveilles for Hermes. Her versatility and technical skill shone like the scent star she is with 22 releases (perfectly symmetrical for 2022). Der Duft Privilege, Zoologist Cow and more.
Few perfumers are as connected to raw materials in the way MATIERE PREMIERE and Takasago perfumer Aurelien Guichard is. French Flower was created using the almost lost art of Enfleurage, a technique which uses frames with a glass panel that is covered with vegetal wax. Flowers are carefully layered on this wax that will absorb their olfactive molecules, with layers renewed until the wax is fully ready to be distilled.  Crystal Saffron is one of the best saffron-centric perfumes I have ever smelt with a fresh and crisp texture, rather than the warm and spicy side. -Michelyn Camen
Olivier Polge– Ermano Picco
[…]


BEST FRAGRANCES OF 2022 HARDEST WORKING PERSON IN PERFUME :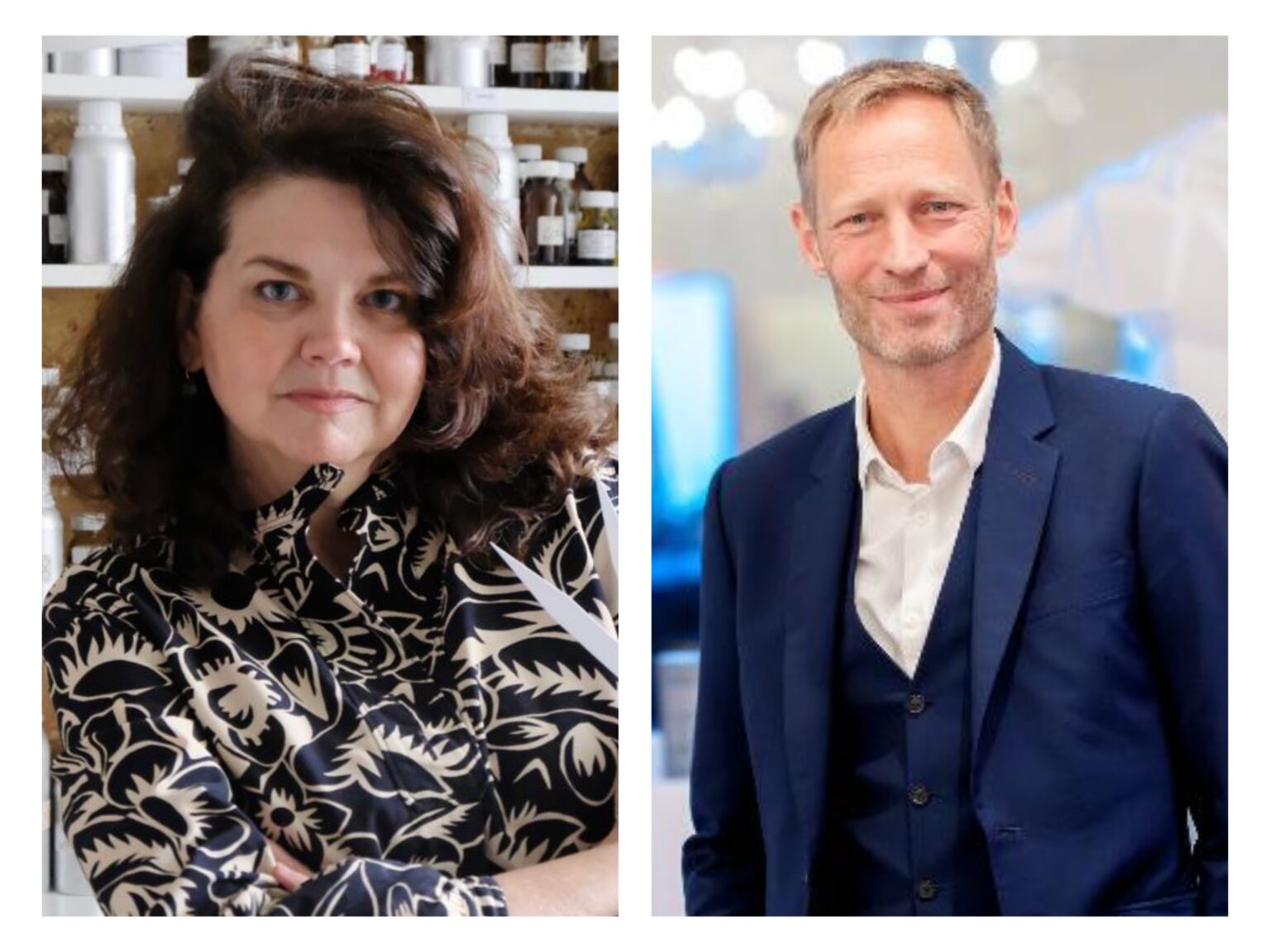 Nathalie Feisthauer  and Yvon Jaqueline USA Managing Director of Parfums de Marly and Initio Parfums Prives
Nathalie Feisthauer authored 22 brand new perfumes in 2022, all of them were exquisitely crafted, from the more experimental Norwegian brand Kalit trio to the unexpectedly joyous Cow for Zoologist, passing by the French coquetry of Ambre Blanc for Maison Rebatchi and others. Plus I had the pleasure to meet her in Milan last June at Esxence, and I saw she attended various other events. So, as a one-woman band, she definitely deserves the Hardest Working Person in Perfume award. -Ermano Picco
I agree Ermano, you will find quite a few of Nathalie's perfumes in our team's Best Perfumes of 2022 list and one of my best perfumers 2022. I am adding  Yvon Jaqueline, who is the USA Managing Director of Parfums de Marly and Initio Parfums Prives. During 2022, he conducted over 100 masterclasses at retailers or events. -Michelyn Camen
[…]
Original article on : www.cafleurebon.com