Par: Miguel Matos,  03/27/18, FRAGRANTICA
"A dress is a weapon", said Donatella Versace. Blonde, the fragrance created in homage to her, is "fragrance as a weapon."
Watching the second season of American Crime Story – The Assassination of Gianni Versace, on FX channel, the show comes to a very endearing point in the plot, when we witness the deep relationship between Gianni and his sister, Donatella. How it develops and grows, how deeply connected they are and how he made her grow as a woman and as a designer.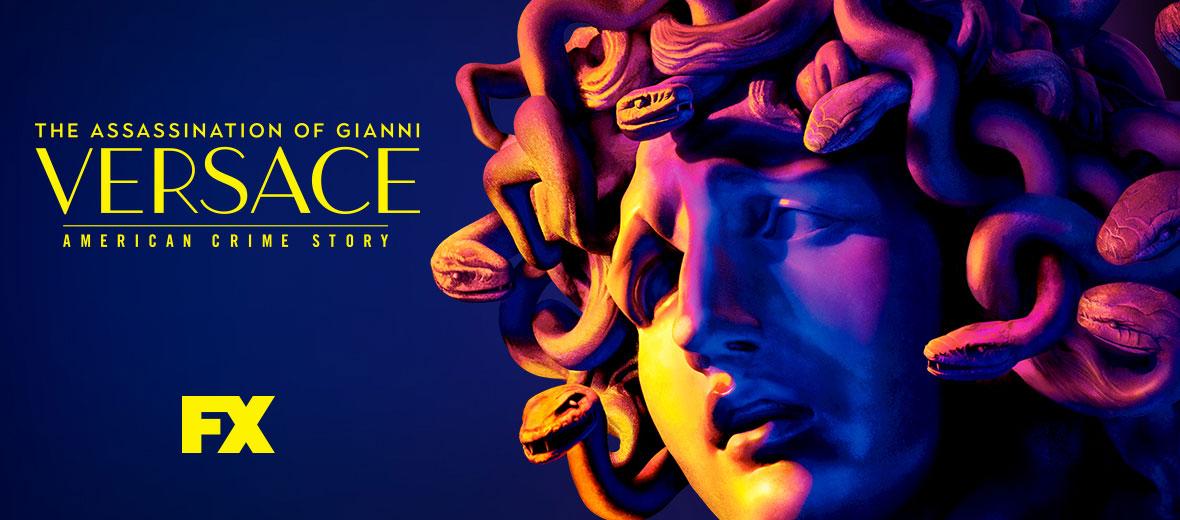 According to the show's narrative, in 1993, when Gianni knows about his ear cancer, and thinks that he may not survive, he decides to start the process of leaving Versace as a design house in the hands of his sister. But she doesn't think she can do it alone. Donatella, a very strong and talented woman, isn't aware of the amount of power she has inside. Gianni pushes her hard, to see the woman he knows is inside emerge. And this is a painful process for her.
She has a hard time drawing, their visions of the brand don't always go side by side. And then, they start to design a dress together, based on her idea that a dress is a weapon; something women can use to get what they want and feel empowered.
The dress is ready, and Gianni decides that this is the dress that reveals the new Donnatella to the world. The real one. The strong blonde bombshell we know today. She has doubts, but accepts to wear this sexual black dress with leather straps to an important ceremony: the 100th anniversary of Vogue magazine. As they arrive, and Gianny uncovers his sister by removing the cape she was wearing over her shoulders, the press goes mad. The vision of this woman is disturbing, too strong to go unnoticed. And this picture is published all over the fashion press. It's an iconic image that is still remembered. An icon in the history of fashion. But it's also a portrait of Versace as a brand and of a connection between a brother and a sister.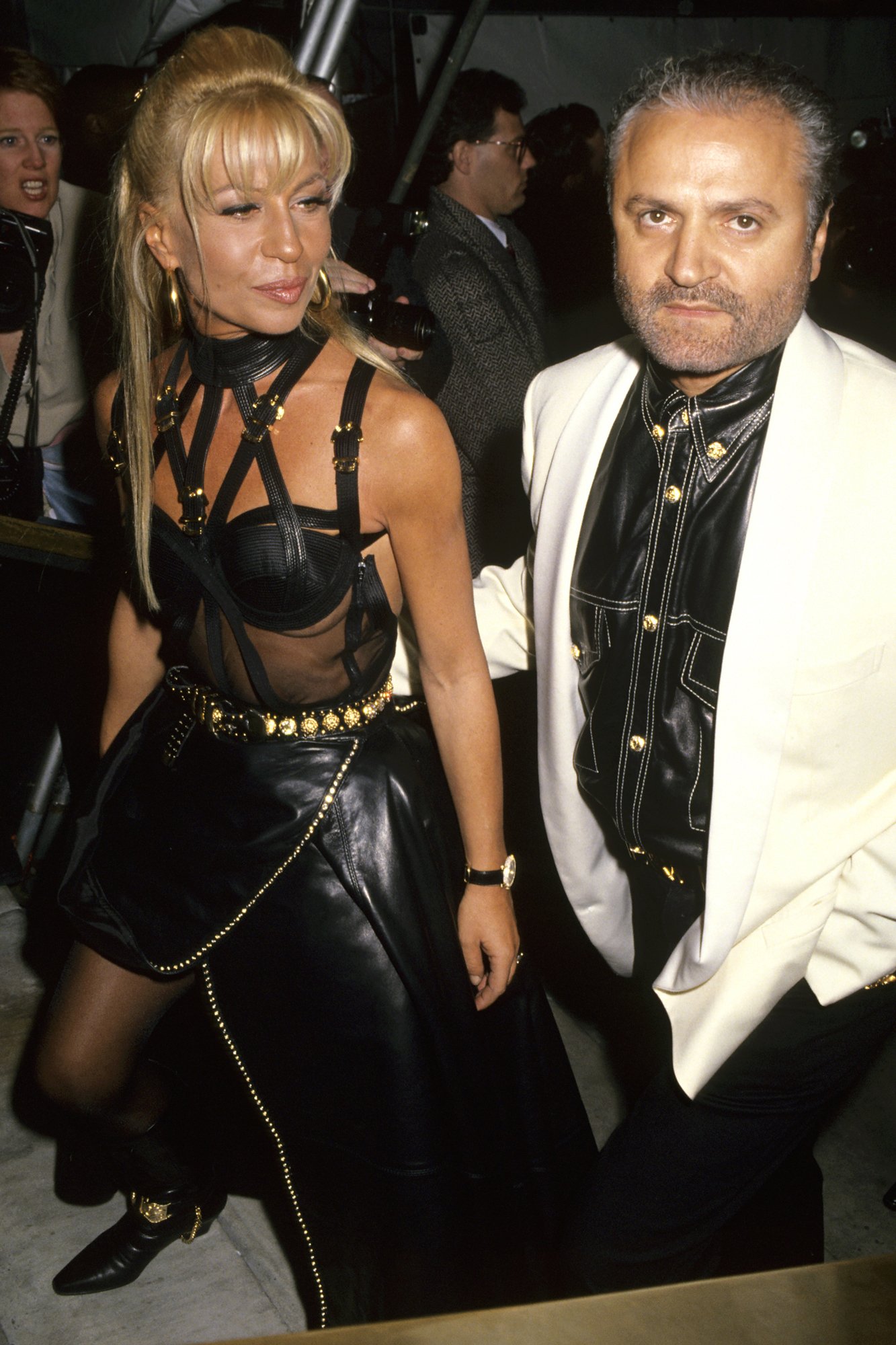 Donatella and her brother Gianni Versace at Vogue's 100th anniversary party.
A few years later, in 1995, Gianni, already out of danger, again makes a move and creates another homage to his sister: Blonde. It's a tuberose fragrance composed as a tribute to Donatella, and a coveted vintage treaure nowadays.
Fragrantica says: "Blonde was created for a woman who can do anything in her way and under her conditions only. It is a very intensive and seductive floral composition. It was created by Nathalie Feisthauer and opens with silky-sweet notes of gardenia, Pitosporum flowers with their intensive, sweet scent, powdery violet, orange blossom and bergamot, which rounds this passionate bouquet with its fresh and sweet notes. The heart seduces with notes of tuberose, daffodil, ylang-ylang, which adds spicy tones and carnation, which gives its pepper-sourish tone to this composition. The base contains benzoin, sensual musk, civet and milky-powdery sandalwood.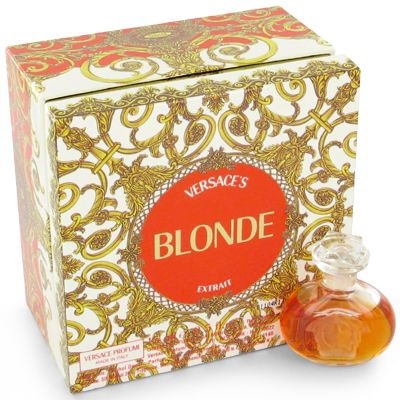 According to the name, apart from being dedicated to Donatella Versace, it is appropriate for blonds, but also for other women who cannot resist it. It is luxurious in every sense, with Medusa's head in the middle of the round bottle and a box with a motive characteristic for Gianni Versace. A bit of this aphrodisiac on your skin will make you very noticeable."
I have a small bottle of Versace Blonde in my collection, a treasure in the extrait de parfum concentration. When I noticed it had been composed by Nathalie Feisthauer, I decided to ask for her comments on this creation. She was happy to remember this fragrance and told me about the meetings she had with Donatella, at the very same house where the tv show was filmed. "I was in Miami to visit Donatella. Madonna was there and she was the one behind the choice of tuberose as the main note. She was always with Donatella and smelling and giving her advice. Madonna was a true tuberose fan. There was no price limit for Blonde. We used real tuberose… The world  production was needed for the launch. Nice memories of the 1990s."
Or download : 20180327-Vintage Scented Postcards_ Versace's Blonde _ Vintages