By puredistance – see complete launch details on www.puredistance.com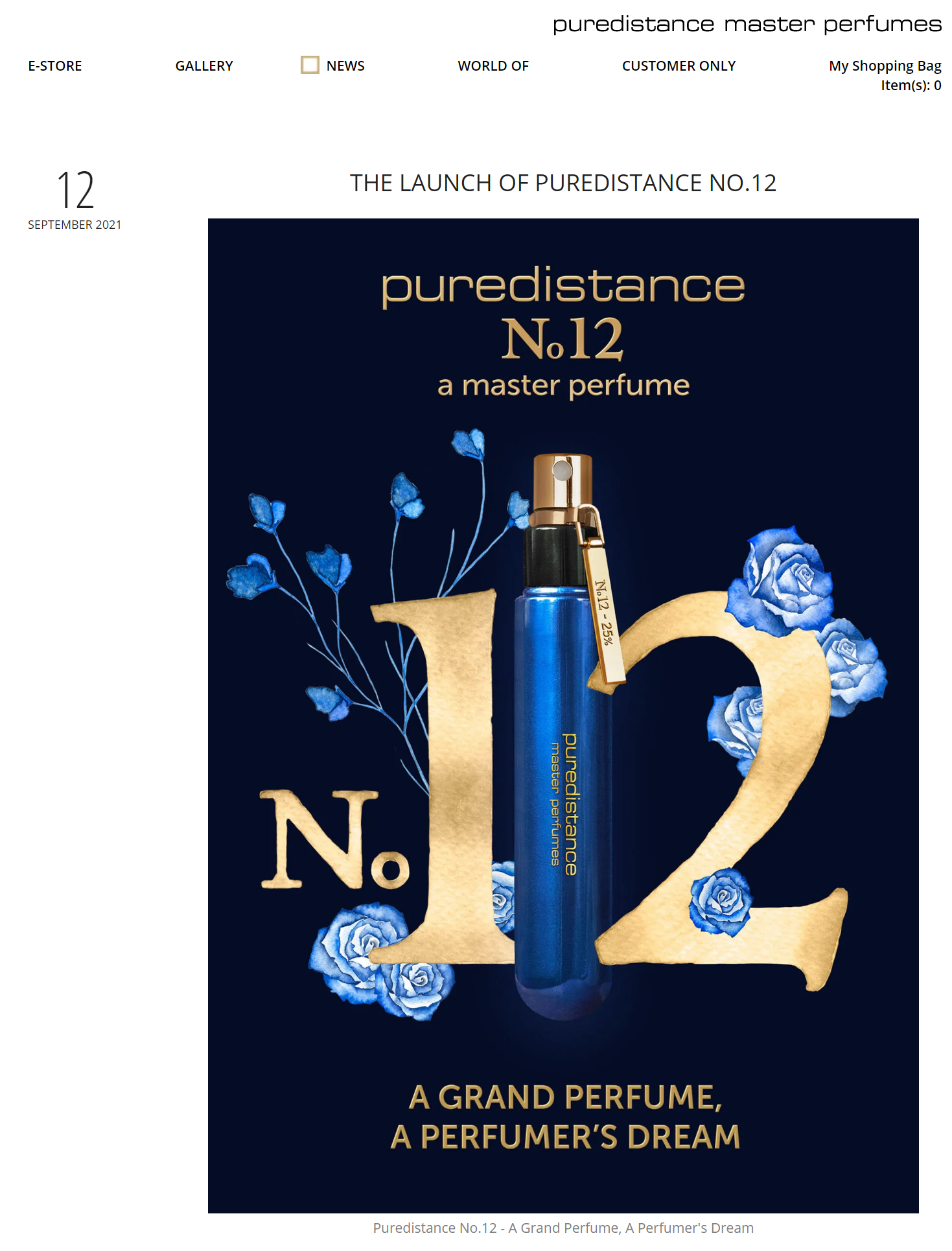 "Today, on the 12th, we launch our new Puredistance Perfume: No.12.     View in Puredistance E-store.
The story of Puredistance started in 2002 with the concept of Puredistance I – the signature scent of Annie Buzantian. And with the launch of No. 12 – almost 20 years later – we have come full circle. A circle filled with many beautiful stories. The story of No.12 is one of them. 
In 2018, the 5th. of June, I received an email from Lana in Zagreb. She is a dear friend and represents Puredistance in the Balkans. She told me the well-known Parisian perfumer Nathalie Feisthauer would like to create a perfume for Puredistance. The next day I called Nathalie and asked her to come over to our headquarters in Groningen for a first meeting…"