by Michelyn Camen, Despina Veneti and Rachel Watson – cafleurebon.com – 29/12/2021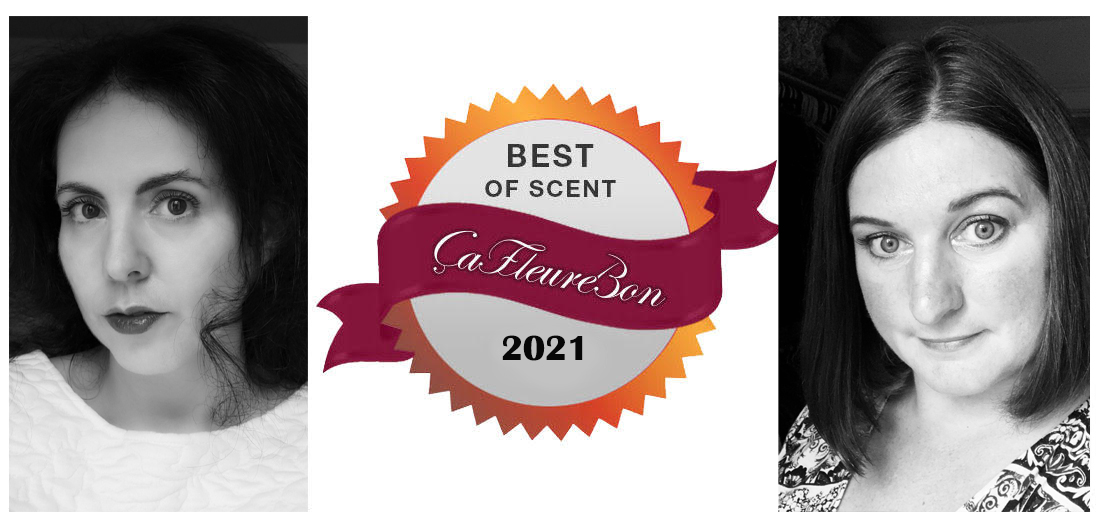 Despina Veneti and Rachel Watson choose their respective 10 Best Perfumes of 2021
Continuing now with Sr. Editor Despina Veneti and Contributor Rachel Watson, we hope that you are enjoying team CaFleureBon's best perfumes of 2021. Despina lives in Paris and Rachel in Connecticut but called Dubai home for a decade. Here are their respective ten Best Perfumes of 2021 -Michelyn Camen, Editor-in-Chief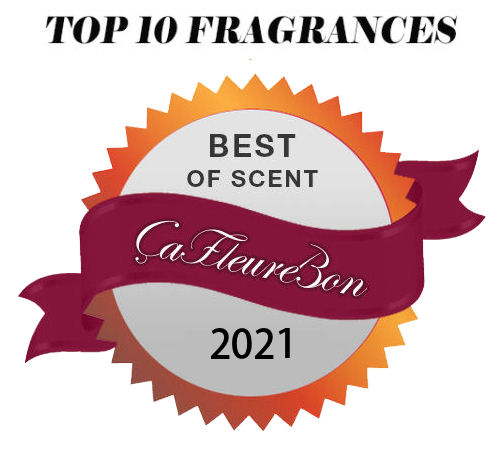 Ten Best Perfumes of 2021
I'm happy to present today my best perfumes of 2021 in the company of ÇaFleureBon newest contributor, Rachel Watson. It's been an interesting year perfume-wise, although Brexit, and much stricter customs controls in France, prevented me from testing as many fragrances as I would have liked (especially from USA and UK-based brands). With that – and my self-imposed rule of not including more than one fragrance per brand or per perfumer in my final list – taken into account, these are my ten best perfumes of 2021, discussed in alphabetical order:
[…]
Puredistance No.12 (Nathalie Feisthauer): Marking the completion of the first creative circle for the Netherlands-based House of Puredistance, this appropriately celebratory, special creation by Nathalie Feisthauer presented an unexpected, yet meaningful, olfactive interpretation of blue: the color is aptly reflected in the perfume's serene self-confidence and cool, classical beauty, further embellished by golden gleams of understated opulence. With an opening as sparkling as a champagne cocktail, a lavish bouquet of rose, narcissus, orange blossom, jasmine and ylang-ylang, an enchanting halo of boudoir-like powderiness and gentle spices, as well as a chypre-toned base of elegant woods and sensual muskiness, No.12 gleams, sparkles and dazzles with the allure of a timeless, grand perfume.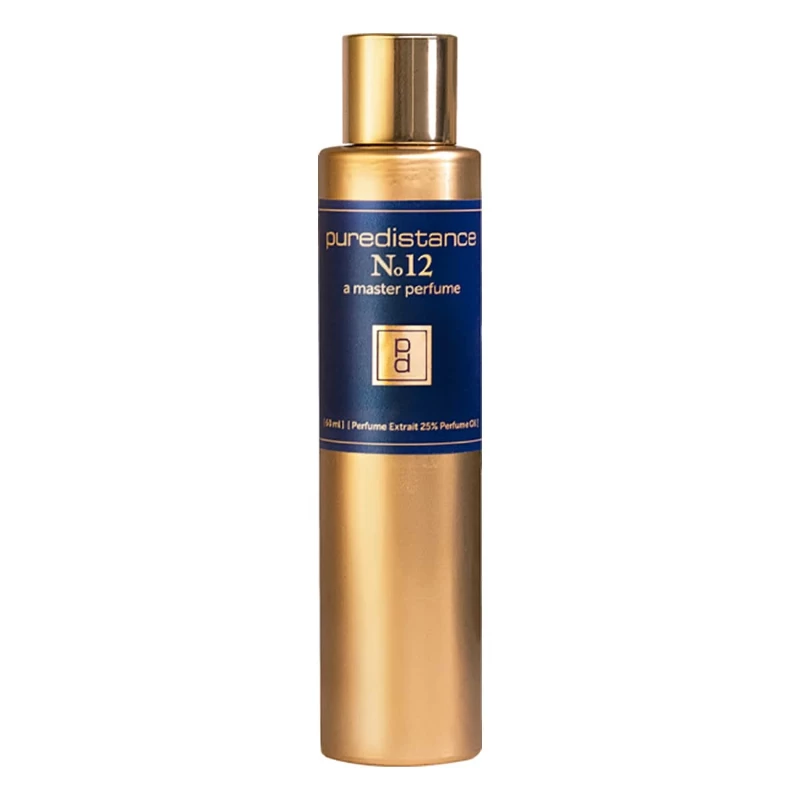 […]
What did you think of Despina's and Rachel's Ten Best Perfumes of 2021?
Don't forget to check back on draws for  Michelyn and Ermano's The Best Fragrances of 2021 here and top 10 perfumes of  2021 fragrances here   
Also Ida and Lauryn's Top 10 perfumes of 2021 with draws are here
and Nicoleta and Emmanuelle here
We will be back with Steven and Olya soon on their choices for 2021.
Follow us on Instagram @cafleurebonofficial @despnvt @dubaiscents
Read more on : www.cafleurebon.com/the-ten-best-perfumes-of-2021-despina-veneti-and-rachel-watson-paris-and-connecticut-draw/