You have seen him many times while flipping through glossy magazines and bumping into Ralph Lauren advertisements. He used to be the face of RL clothes, now he advertises his own fragrances: Chris Collins.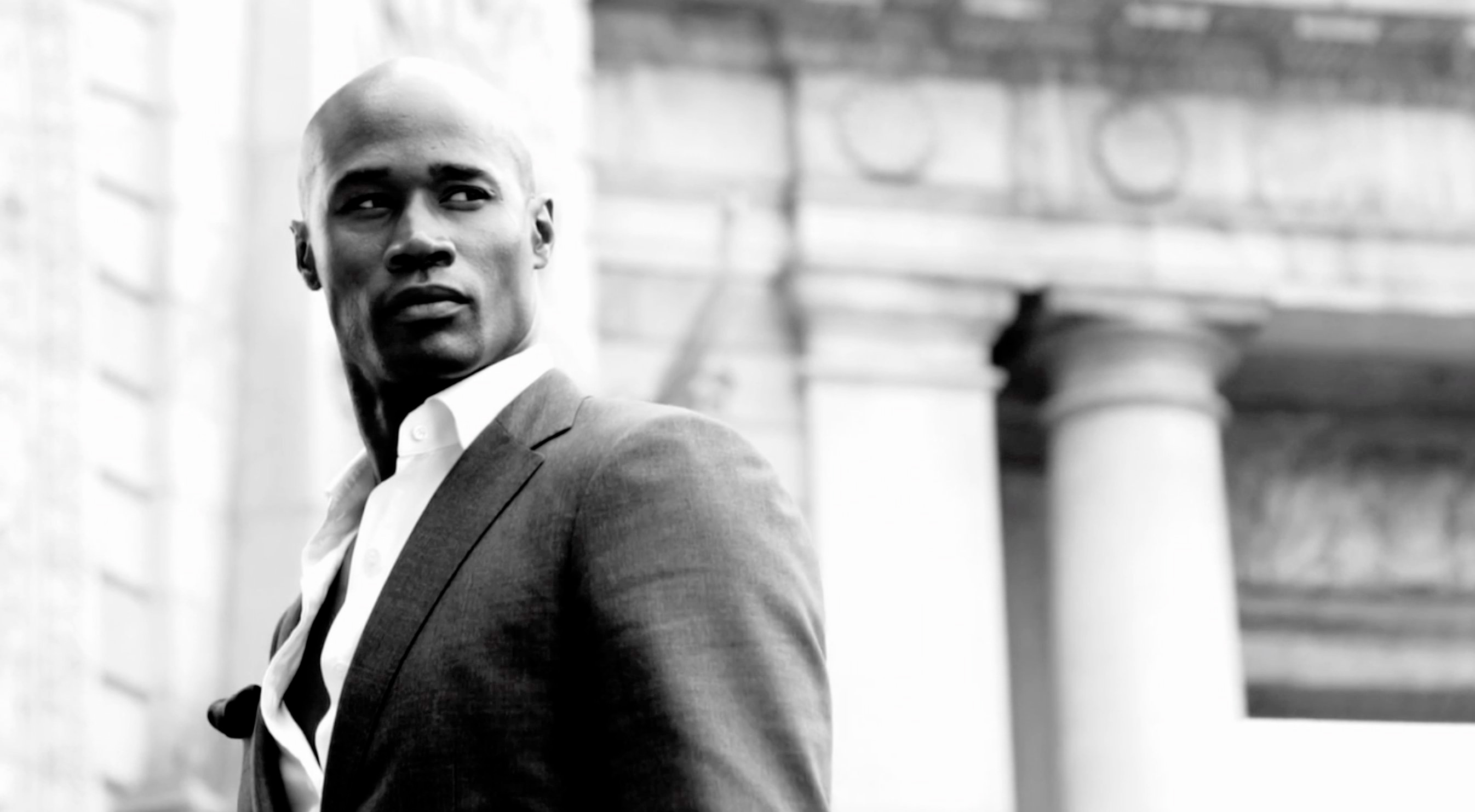 The life of Chris Collins did not turn out the way he had planned it. He did not become a basketball player, although he played in college. He did not have a medical career, although he had only a year left to complete degrees in biology and psychology. He was noticed by a model agent, and his photo was offered to Ralph Lauren, who was searching for new faces for advertising. For twenty years, Chris worked as a model, participating in 60 advertising campaigns, and his medical career was forgotten — he was captured by the world of luxury. You can find dozens of articles in which he talks about style. The next step for him was Chris Collins perfumes.
According to Chris, he was not inspired by
Ralph Lauren
fragrances, but by
Grey Flannel
, the scent of his father, and
Obsession For Men
, the first fragrance he owned. (Although he also loves the classic men's
Polo Ralph Lauren
.) The decisive meeting was with Kilian Hennessy, after which Chris spent two years in Grasse. No, he did not become a perfumer, but he gained a general understanding of the art of perfumery and made the necessary contacts. In 2018, the first collection of three fragrances was released, called the 
Renaissance Collection
.
Today, I would like to tell you about
Sweet Taboo Chris Collins
, a new fragrance created by
Natalie Feisthauer,
from his second collection named
Dark Romance
.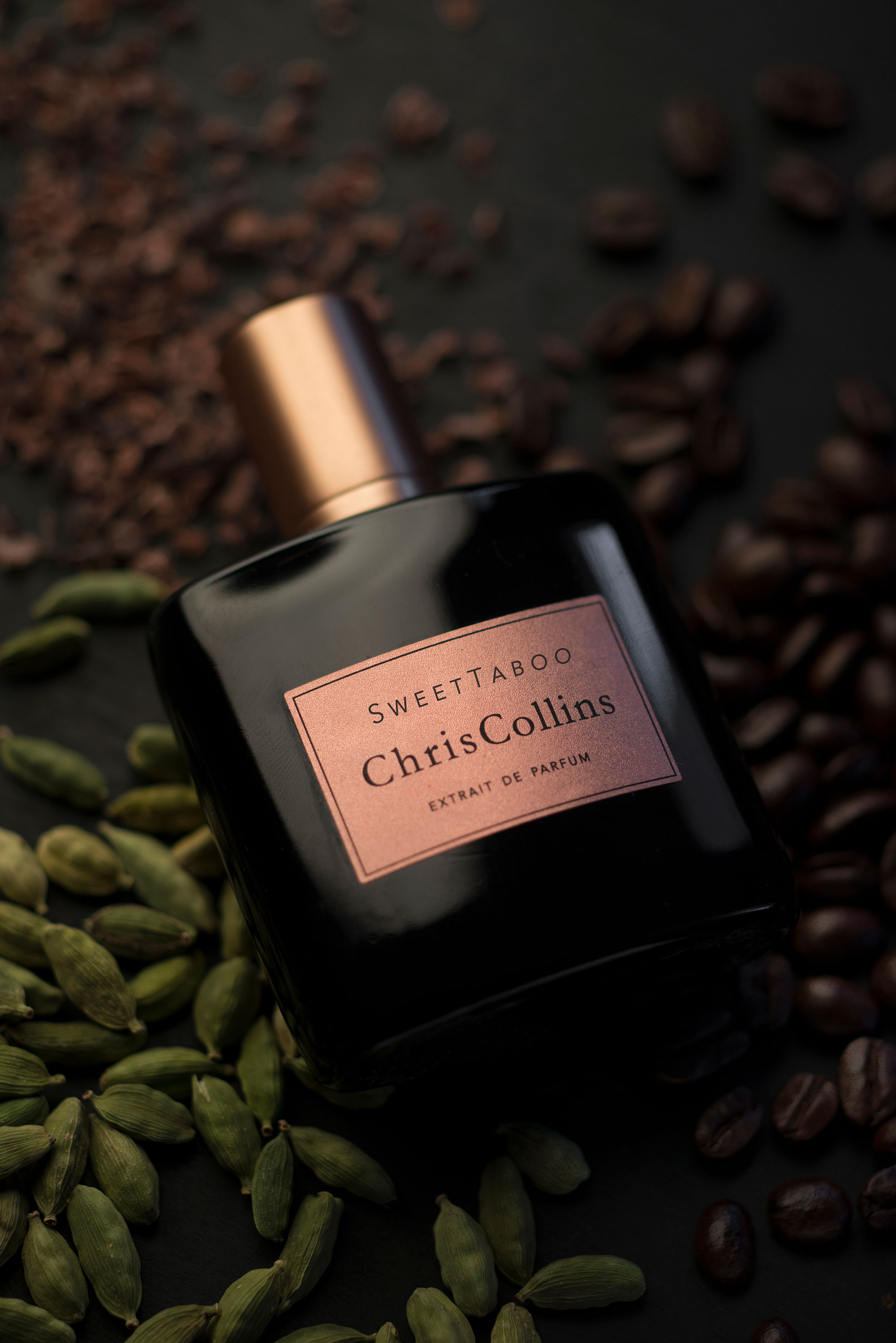 It is a soft, spicy oriental aroma that hides its metallic fougère muscles, tested by years and men on all continents, under fluffy cinnamon fur, cold cardamom spice, a fine brown powder of cocoa beans, and the gourmand sweetness of tonka beans, benzoin, and a vanilla accord (a sort of Le Male with chocolate, powdered with Bois Farine wood powder). Sweet Taboo: "two in one," a man and a dessert at the same time. I have an impression as if the Best Cakes TV show was hosted not by a dessert chef from a Michelin-starred restaurant, but by some muscular big action movie star, for example, Dwayne "The Rock" Johnson or Jason Statham.
Imagine, you turn on the TV in the final stages of the culinary program, and there are about five minutes left of the final advertisement and credits. All non-glamorous things are left behind the scenes: All of the spilled flour and eggshells are already erased and cleaned. The thriller star in an apron gets the dessert from the oven, decorates it with cream, serves it on a plate… There are no fictional terrorists, and corrupt politicians, global injustice, zombies, mafiosis, or natural disasters (including the baby's colic) are defeated. Peace, happiness, and goodness are over the world. For at least half an hour.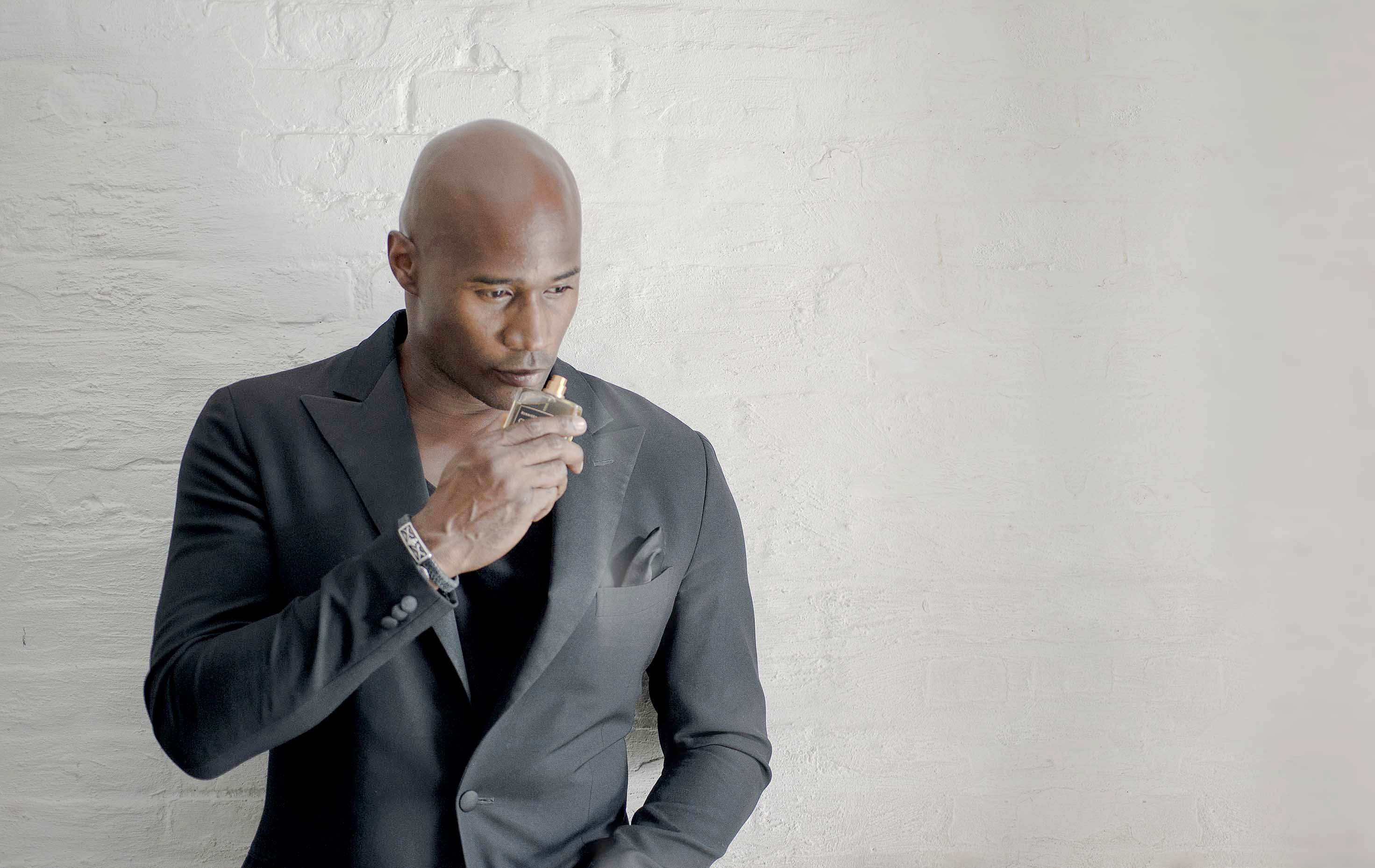 Here, in the frame, we see the smiling big perfect man (the work of stylists, hairdressers, and makeup artists, superimposed with his fitness trainer's help) at his best; in front of him, on a clean table, there is a chocolate dessert decorated with cream, a cup of coffee near, a bottle of hazelnut cream liqueur to add a few splashes in a cup. The only thing to do is to cut a piece and taste it. I cannot read the thoughts of all TV spectators, but at least I would like to try what he has made. Learn the recipe. Try to cook some for my family. I'm not going to be a hero of an action movie, of course. I won't get into the frame of such a super-rated program, but I could try to become a hero in my own kitchen. The home hero is my character.
I have tried a lot of oriental fougères, and I must admit that all of them — starting with
Le Male Jean-Paul Gaultier
and
Dark Blue Hugo Boss
and ending with
Sweet Taboo Chris Collins
— are much, MUCH better suited to big, tall men, especially those with an athletic build. Does this mean that for everyone else, sweet perfumes are taboo, and we need to limit ourselves and not wear them? Not at all, no bans or taboos. The advertising image and the image of the real consumer usually do not match.
Chris Collins fragrances are available in Extrait de Parfum concentration (24%), in 50 ml bottles at a price of USD 265, from the brand's official website, as well as in all Jovoy Paris niche boutiques (Paris, London, Doha, Dubai), Bergdorf Goodman (New York), and Rob Robinson (Canada).
Top notes: Clary sage, Cinnamon, and Cardamom;
Middle notes: Geranium, Cocoa, and Coffee;
Base notes: Benzoin, Tonka bean, Vanilla, and Musk
Author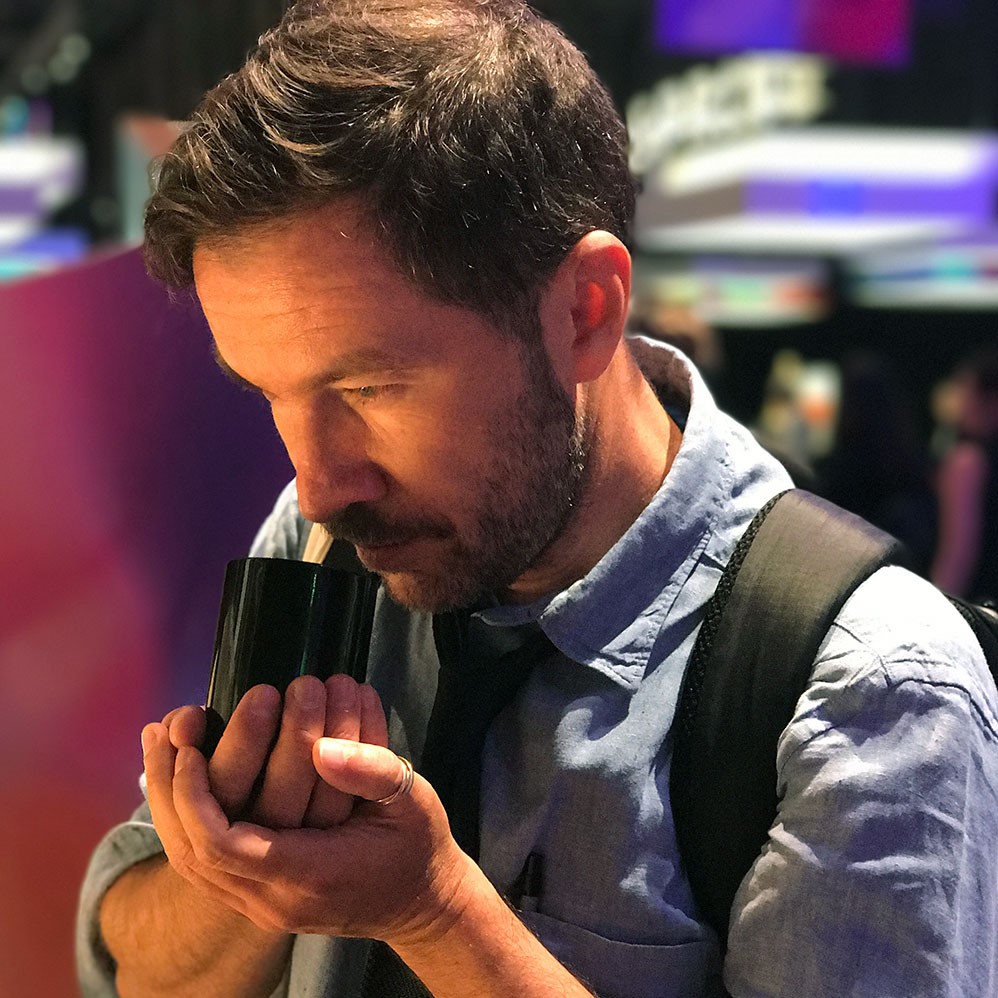 Sergey Borisov studied Physics at Krasnoyarsk University. He's been known in the Internet perfume world under the nickname moon_fish for more than 15 years. His texts about perfumes have been published in Russian print and online publications such as GQ, Vogue, Cosmopolitan, The Rake, Glamour, and other magazines. He loves oud oils, as well as vintage perfumes, and notes of leather, vetiver, neroli, and orris. In 2013, Sergey joined the Fragrantica team.