By Sergey Borisov on Fragrantica,  September 22, 2021

The new boutique of Joseph Duclos was launched at 54, rue du Faubourg Saint-Honore Paris last week.
Its four collections of leather bags, clutches, small leather goods, and jewelry — Diane, Fontelie, Lectoure and Saint-Clair, designed by art director Ramesh Nair (Hermes, Moynat) — are named after toponyms in Lectoure, the commune of the Occitan region. Famous for its natural water springs and thermal baths, pilgrims of Saint-Jacques-de-Compostelle have been stopping by for more than a thousand years. Each collection is accompanied with an eponymous Joseph Duclos perfume. These four olfactory signatures, created by famous perfumer Nathalie Feisthauer, will accompany both men and women in underlining their strong characters.
For more than six centuries, leather and perfume's histories have been intertwined. As early as the end of the 15th century, the marquis Pompeo Frangipani had the idea of developing an almond fragrance to perfume the inside of his leather gloves to cover the musky scents that emanated from them. Since then, leather work has gone hand in hand with the art of perfumery.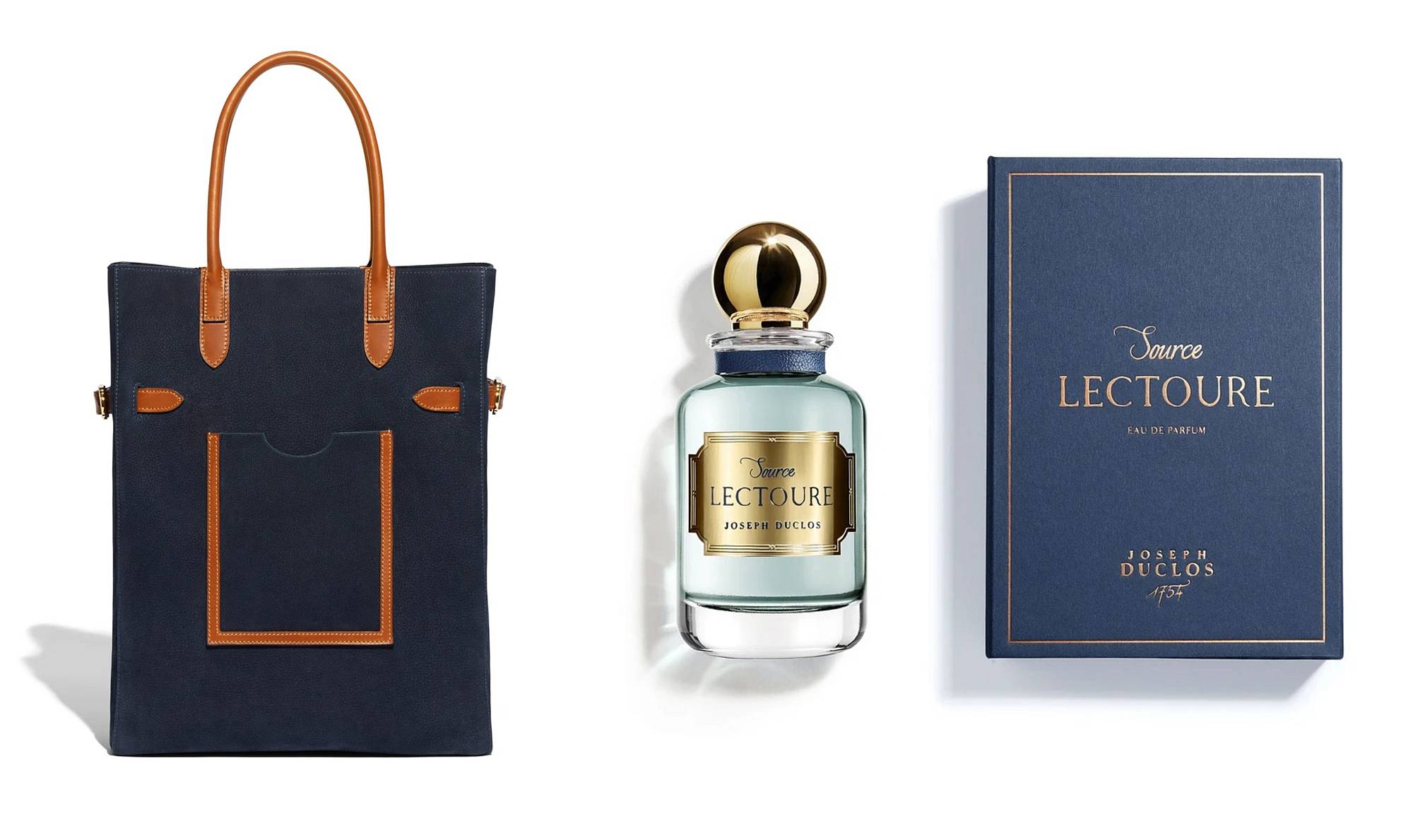 Joseph Duclos de Bouillas was born in Toulouse in 1719. He came from a prosperous and respected merchant family and, along with his brother, inherited three tanneries in Lectoure. This entrepreneur at heart decided to combine them into a single manufacture. He asked the architect Pierre Racine to construct a majestic building with room for one hundred craftsmen. These artisans would be encouraged to develop the best leatherworking innovations with respect for the environment, while guaranteeing a unique finish.
In 1754, Louis XV recognized the quality of Duclos' work. To encourage him to take his expertise even further and develop a deluxe leather without equal in Europe, he signed his Letters Patent. This marked the opening of the Royal Leather Manufacture in Lectoure, which gathered the best workers in France, handling this fine material with an expertise that remains unequaled in Europe.
In the absence of successors, the activity came to a halt in 1850. The magnificent Lectoure factory, classified as an historical monument in 2018, remained an important monument in the town until its revival in 2021. And now Maison Joseph Duclos, the brand of Royal Leather Manufacture, came to life again, paying homage to the great entrepreneur of the past.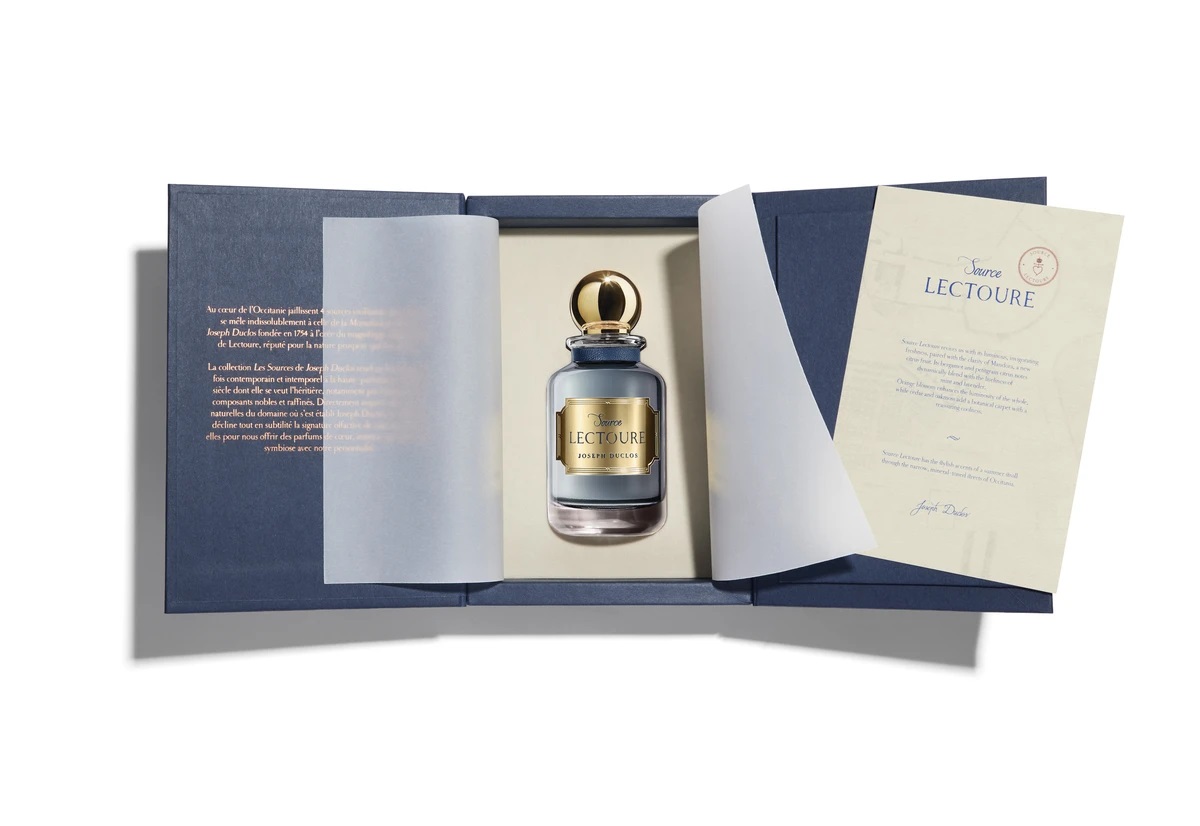 Source Lectoure regenerates us with its invigorating and bright freshness, combined with the clarity of mandora, a new citrus. Its citrus notes of bergamot and petitgrain combine dynamically with the vivacity of mint and lavender. Source Lectoure has the chic accents of a summer stroll through the mineral lanes of the Occitan region.
Top notes: Bergamot Italy, Mandora, Petitgrain, Mugwort, Lavender, Galbanum, Cardamom;
Middle notes: Orange Blossom, Lily-of-the-Valley, Hedione HC;
Base notes: Virginian Cedarwood, Amyris Haiti, Oakmoss, Ambroxan, Musks.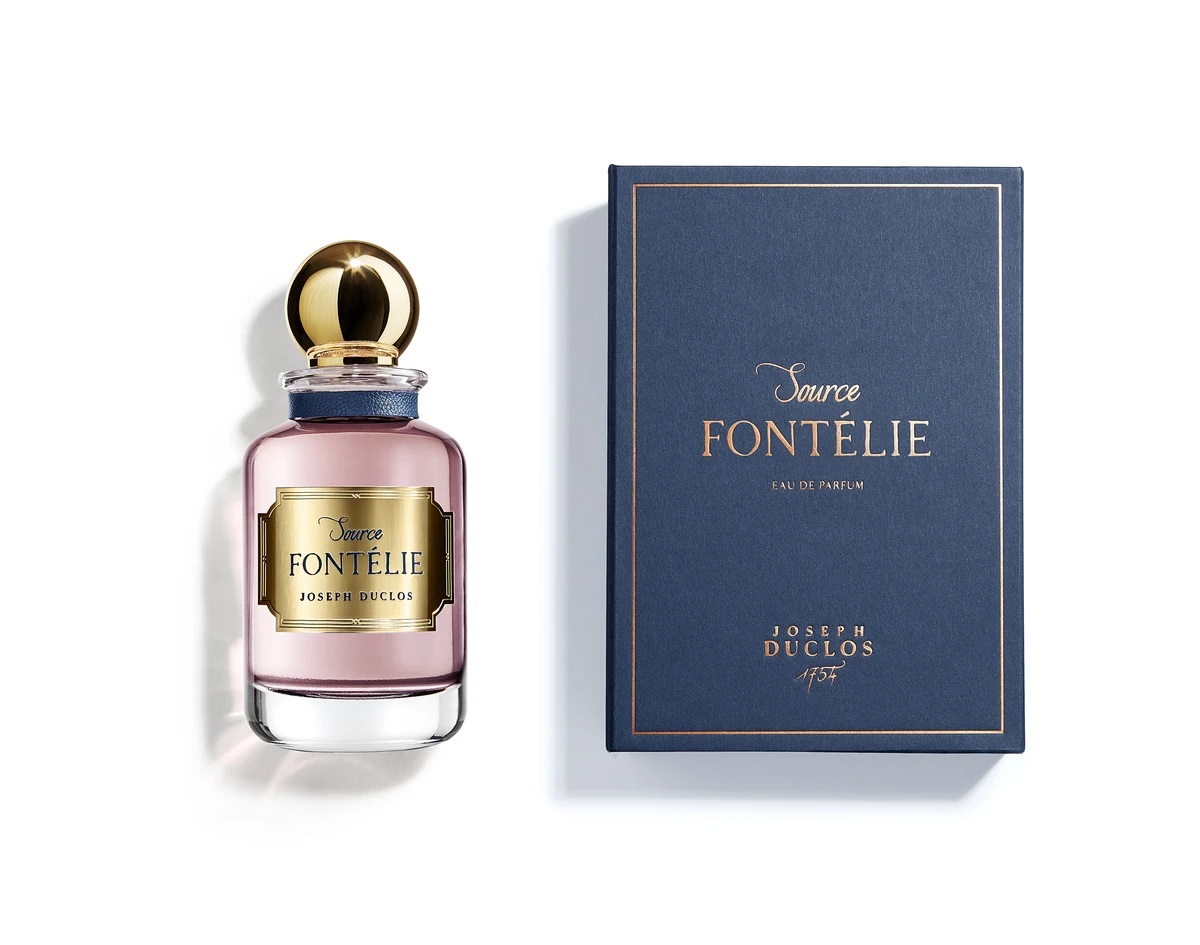 Source Fontélie is an invitation to explore the enchantment of a floral oud. Here, the essence of oud from Vietnam is ennobled by the majesty of the Bulgarian rose. The Egyptian geranium offers its peppery and lemony notes that honey and peach tame and soften.
Top notes: Bergamot Italy, Peach, Saffron;
Heart notes: Rose Bulgaria Absolute, Jasmine, Geranium Egypt, Honey;
Base notes: Oud, Cypriol.

Source Saint-Clair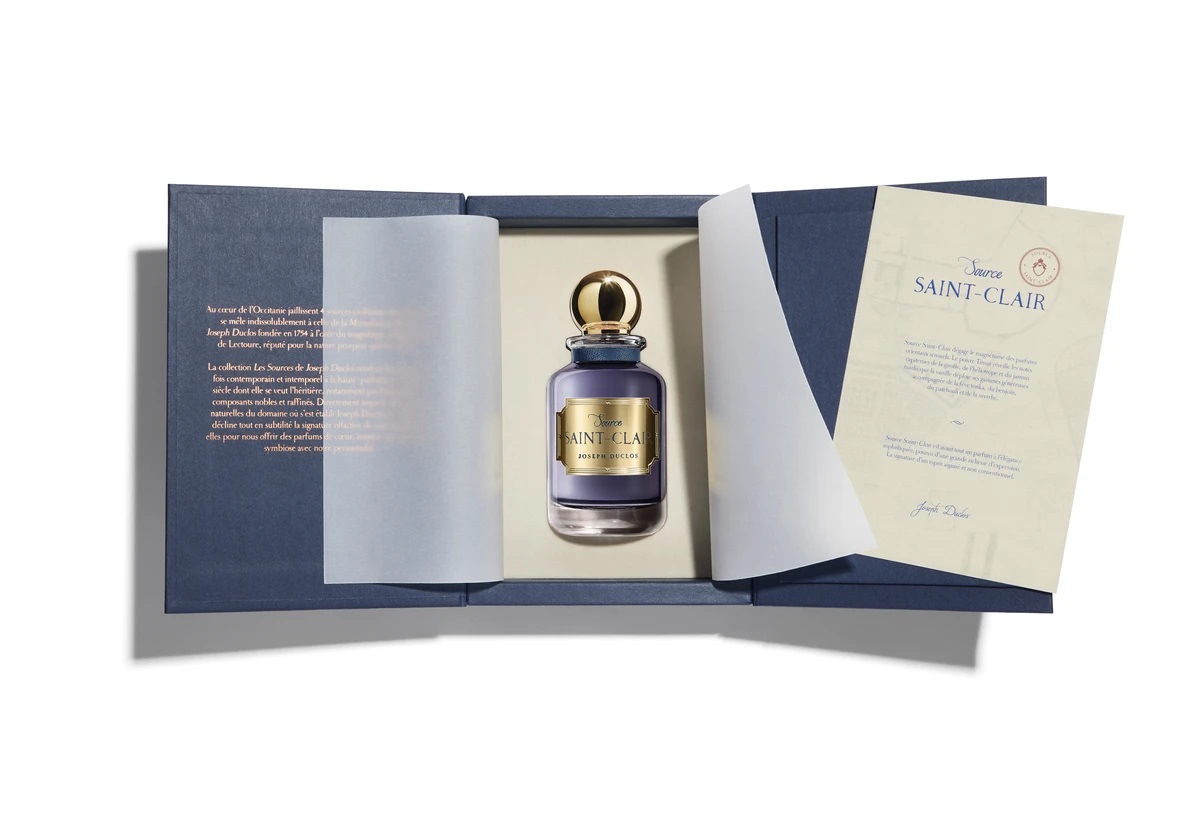 Source Saint-Clair exudes the magnetism of sensual oriental fragrances. Timut pepper awakens the heady notes of clove, heliotrope, and jasmine while vanilla unfolds its generous range, accompanied by tonka bean, benzoin, patchouli, and myrrh.
Source Saint-Clair Joseph Duclos
Top notes: Bergamot Italy, Ylang-Ylang Comores Extra, Jasmine, Hedione HC, Heliotrope, Timut Pepper;
Heart notes: Clove, Cedar, Patchouli Indonesia, Intense Woods;
Base notes: Ambroxan, Siam Benzoin, Myrrh, Opoponax, Tonka Bean Absolute, Vanilla Absolute, Ambrette, Musks.
Source Diane plunges us into the bewitching intoxication of tuberose. Musks, cedar, and sandalwood give body to this elixir composed in honor of Diane, the powerful goddess hunter and sovereign of nature with a royal elegance.
Top notes: Bergamot, Ylang-Ylang Madagascar;
Heart notes: Tuberose India Absolute, Jasmine, Hedione HC, Lily-of-the-Valley, Rose, Peach;
Base notes: Cedarwood, Ambroxan, Musks. 


Les Sources Collection by Joseph Duclos fragrances are available on the brand's official website and in its Parisian boutique. Available in Eau de Parfum concentration, 100 ml bottles are priced at 200 euros each.
Find the original article on Fragrantica