Certaines œuvres d'art provoquent une forte émotion à qui la contemple, émotion qu'il est possible de traduire en un parfum, véhicule puissant de la mémoire et des sens.
Les Parfums MDCI se sont associés à de grands parfumeurs, en leur demandant de créer le parfum que certains chefs-d'oeuvre de la peinture ou leur modèle leur ont inspiré.
Ici cet admirable portrait d'un inconnu, probablement vénitien, peint vers 1523 par Le Titien (original au Musée du Louvre à Paris) a inspiré à Nathalie Feisthauer ce parfum raffiné et émouvant.
L'homme aux gants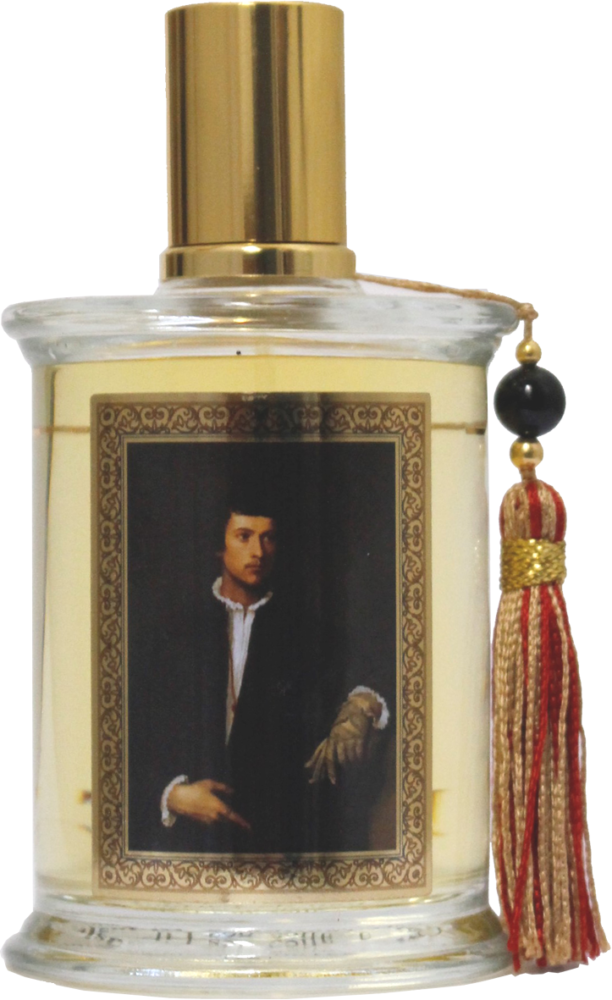 When modern perfumers meet great painting Masters
The brand has commissioned a group cf trusted perfumers to create new fragrances inspired by painting masterpieces.
This stunning portrait of an unknown young man, probably a Venetian (circa 1523) by The Titian has inspired Nathalie Feisthauer this refined and moving fragrance. The original painting can be admired in the Louvre Museum, Paris.
75ML – 2.5FLOZ 80% VOL
Disponible chez MDCI  (contact: parfumsmdciparis@free.fr) ou dans ses points de vente habituels.