Certaines œuvres d'art provoquent une forte émotion à qui la contemple, émotion qu'il est possible de traduire en un parfum, véhicule puissant de la mémoire et des sens.
Les Parfums MDCI se sont associés à de grands parfumeurs, en leur demandant de créer le parfum que certains chefs-d'oeuvre de la peinture ou leur modèle leur ont inspiré.
Ici la farouche et terrible splendeur de l'officier de la garde impériale chargeant, peint par Géricault en 1812 (original au Musée du Louvre à Paris) a inspiré à Nathalie Feisthauer ce parfum viril et complexe.
Cuir Cavalier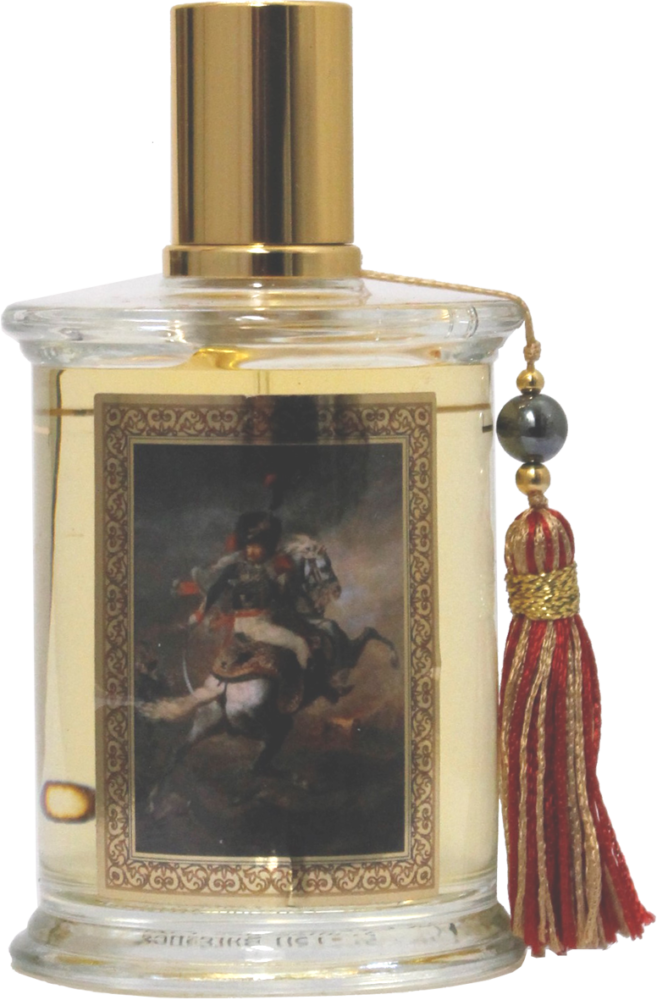 When modern perfumers meet great painting Masters
The brand has commissioned a group of trusted perfumers to create new fragrances inspired by painting masterpieces.
The wild and terrifying splendor of the officer of the Imperial Guard painted by Géricault in 1812 has inspired  Nathalie Feisthauer this stunning fragrance. The original painting can be admired in the Louvre Museum, Paris.
75ML – 2.5FLOZ 80% VOL
Disponible chez MDCI  (contact: parfumsmdciparis@free.fr) ou dans ses points de vente habituels.