PUREDISTANCE launches Papilio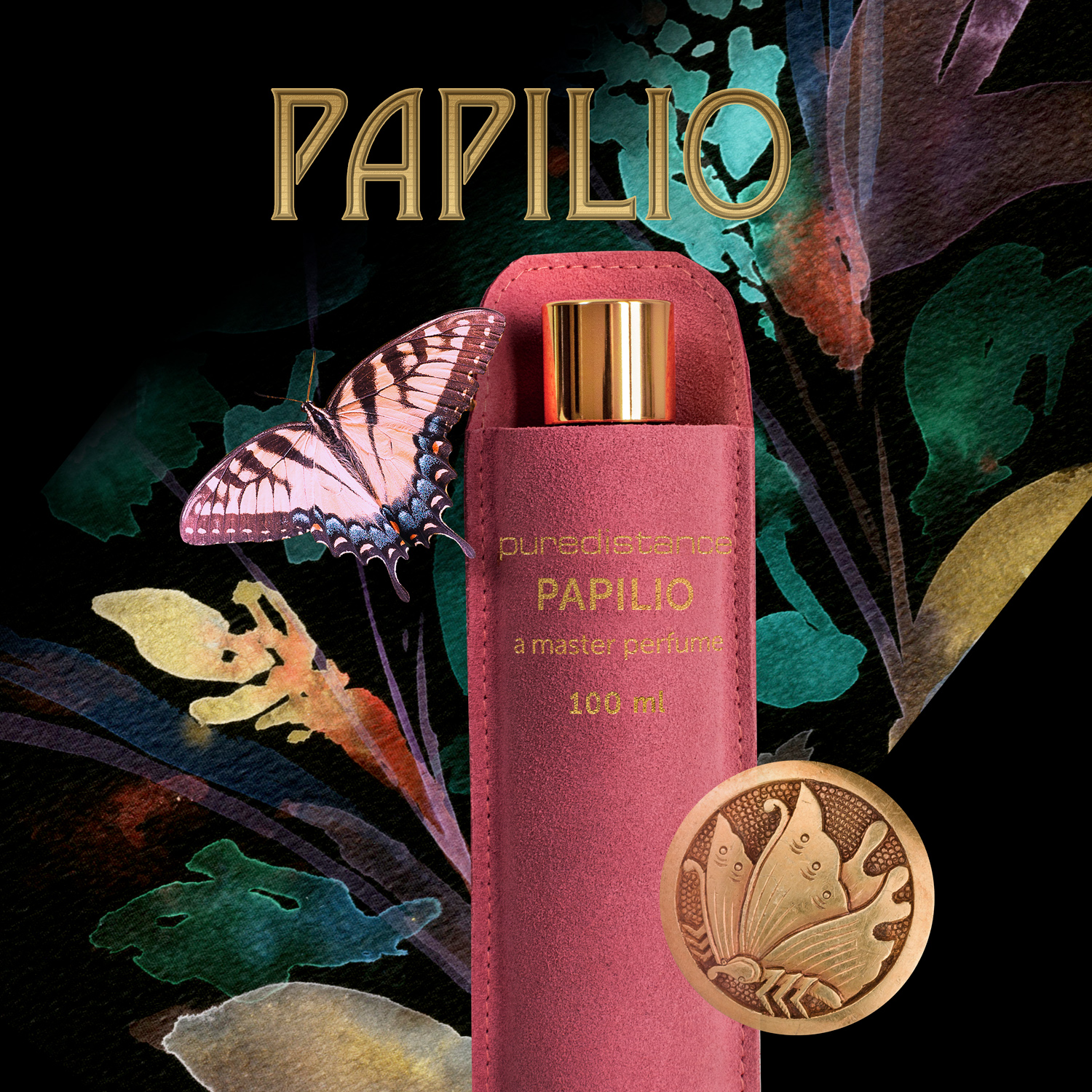 Papilio Extrait de Parfum
EMBRACE YOUR TRUE NATURE
"PAPILIO is multifaceted, lively and vibrant. Created by Nathalie Feisthauer in Paris. 'Embrace your true nature' is the concept of PAPILIO (Latin for 'Butterfly'). Butterflies come in all shapes and colours and accept themselves as they are – in each phase of their life.
Top notes: Bergamot Oil.
Middle notes: Magnolia Oil, Neroli oil, Carrot oil, Orris, Lily of the valley, Hedione HC, Heliotrope.
Base notes: Cedarwood, Vetyver oil, Amyris oil, Intense woods Ambroxan, Opoponax resinoid, Benzoin resinoid, Vanilla, Touch of Peach, Leather Ambrette, Cashmere, Muscenone."
PUREDISTANCE website : https://www.puredistance.com