We are happy to announce TZARINAH launches The Diamond Garden.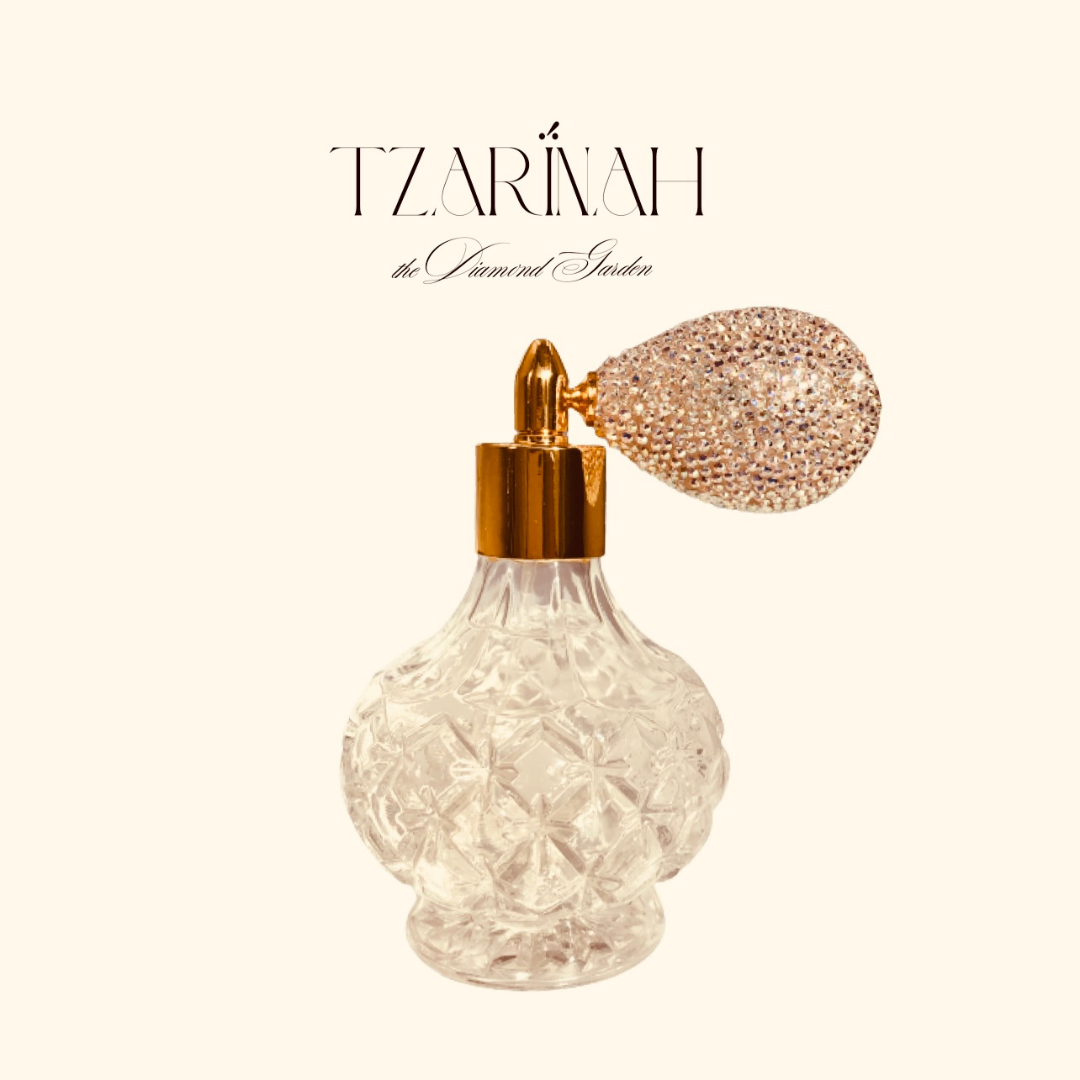 The Diamond Garden Eau de Parfum : a perfume in a jewelled container
"Like "finding yourself" again, you discover a beautiful flower garden in the middle of the forest.
WAIT FOR IT… you think you are lost but are not. Just push aside the green leaves of the trees and move forward with the inner knowing that the garden is there. You can feel it. As you get closer, the richness of the divine flowers embraces you completely.
You can stay here forever in this bliss. The blooming flowers, our own beautiful and empowering thoughts, beliefs, and emotions, are like diamonds planted inside of us. And it is we who are responsible for nurturing them, looking after them, keeping the weeds out, and taking care of our inner garden. The Diamond Garden is our internal garden, where our self-love, self-worth, and creativity live.
You own beautiful things because you love them. Not to show off your value or feel a sense of worth.
You beautify your life to express your soul. As within so without.
Finding the true you is actually returning to yourself. Your true self is buried under cultural conditioning, other people's opinions, and inaccurate conclusions you drew as a child and adult that became your beliefs about who you are.
Who you really are, is love." TZARINAH website
Top notes : Fresh Spring Tree Leaves, Bergamot, Ylang Ylang
Heart notes : Moroccan Rose, Egyptian Jasmine, Chinese Magnolia, Lily of the Valley
Base notes : Vetiver, Oakmoss, Musk
TZARINAH website : https://tzarinah.com/