By Sandra Raičević Petrović  – Fragrantica.com – 05/31/19 07:52:26
After our meeting in Dubai during the Quintessence show, which is a part of the Beautyworld Middle East exhibition, very nice news from July St Barthelemy was announced, featuring a new inspiration, this time very sensual in tender blue. Juliette Espinasse Dubois is presenting the newest fragrance for her July St Barthelemy perfume line created by talented nose Nathalie Feisthauer and a recently opened concept store in the heart of perfumery.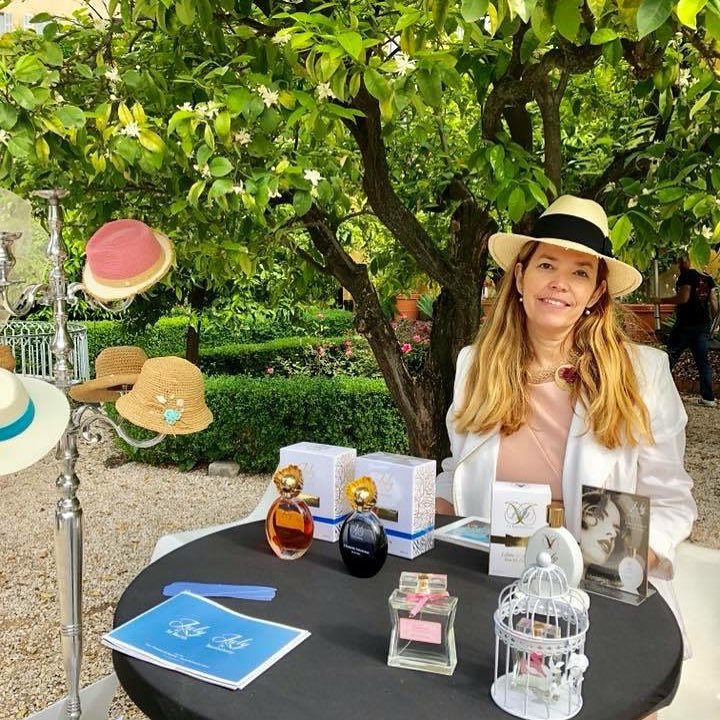 For dear Juliette, the newest fragrance, JOIE ETERNELLE, symbolizes a blue dream, a chic joy, and a lot of tenderness and delicacy cherished by Nathalie`s creation. Juliette explained that the fragrance itself represents her personality, happiness, and endearing people.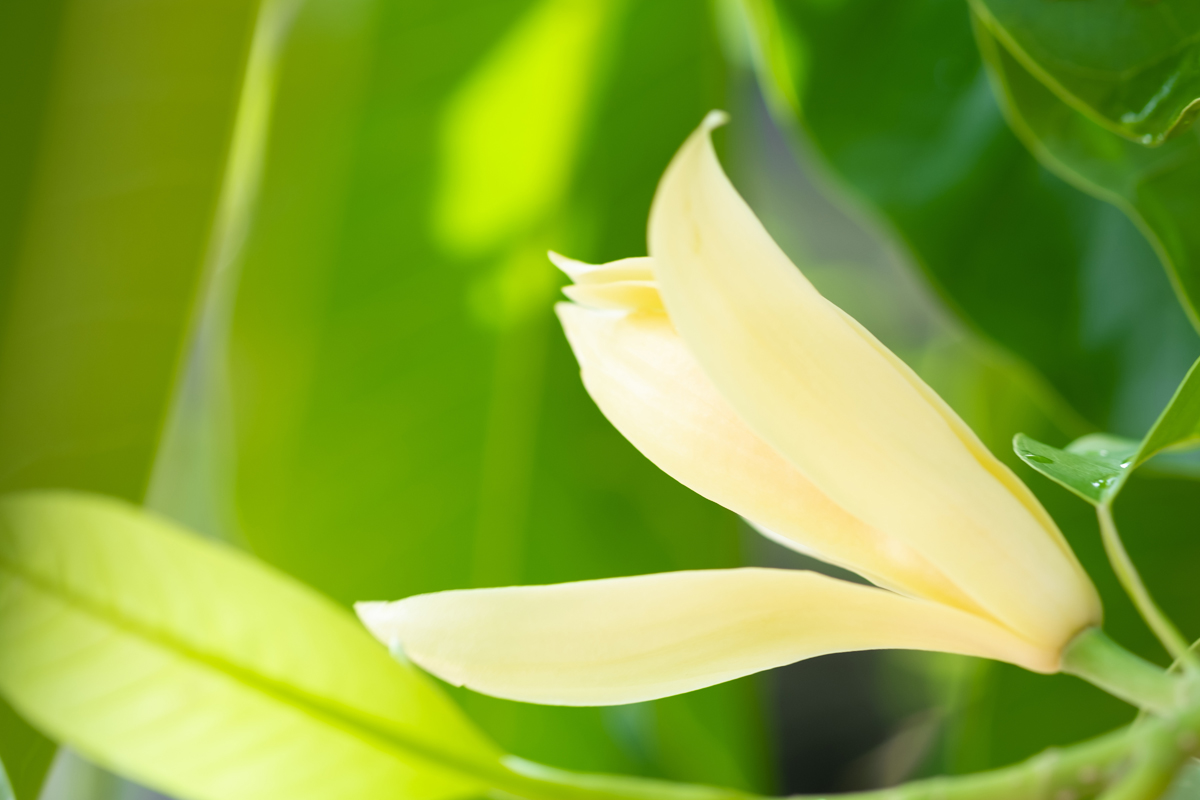 Nathalie Feisthauer composed the fragrance based on the very delicate flower, Magnolia Champaca, which reveals its scent in the opening notes of the composition together with a touch of fresh bergamot and peach absolute. The velvety and rich floral start announces the white floral bouquet of orange blossom absolute and jasmine absolute in the core of the composition, which are then layered on a soft blend of cedar, sandalwood, ambrette, and musk.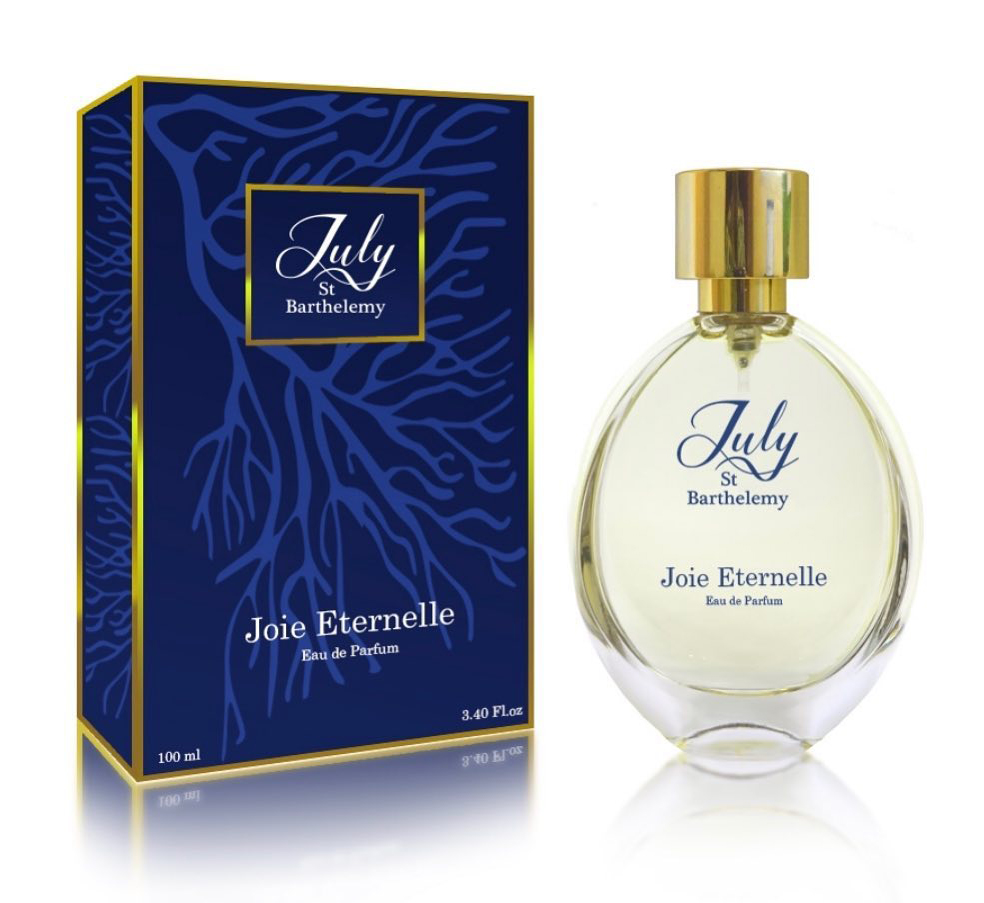 As Juliette explains, Joie Eternelle is a fragrance for both women and men and is very joyful and elegant. Joie Eternelle is available as a 100 ml Eau de Parfum.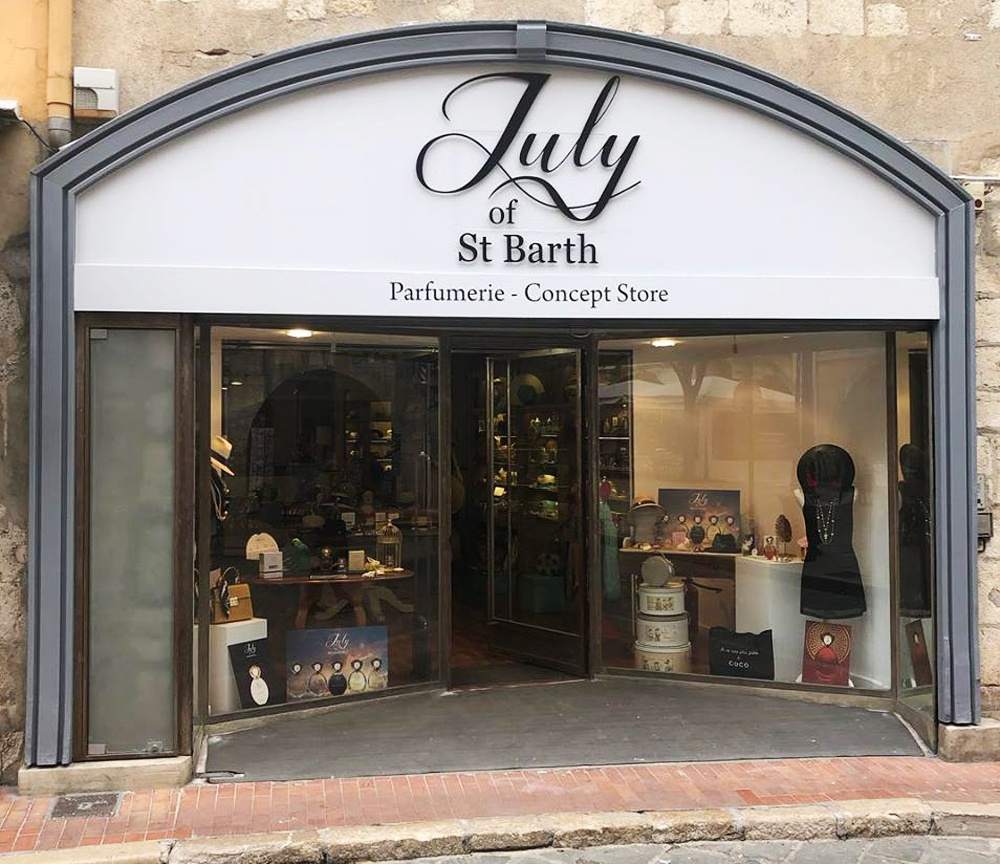 The new concept perfume boutique of Juliette Espinasse Dubois was opened in the Grasse historic center, Central 14 Place aux Aires.
"In my new shop in Grasse, I will try to show all my inspirations, universe of the brand with my perfume collections, my hats, costume jewelry, and fashion gift ideas. I will try to have an exposition soon with some part of my old perfume collection and famous brands as well. One of the biggest joys for me is that I can meet the people in my boutique in Grasse from all over the world, to show them the diversity of the fragrances of my line and find new inspiration for future work," Juliette explained.
Read more on: https://www.fragrantica.com/news/July-St-Barthelemy-Joie-Eternelle-12329.html
Or on https://www.julyofstbarth.com/wpp/