by Sergey Borisov on fragrantica.com, December 27th, 2021
Recently Fragrantica announced a new, sixth fragrance from the Parisian brand Indult called My Ju-Ju. The name of the fragrance, borrowed from West African folk magic, in this case denotes an emotional bond between father and daughter: The owner of the brand, Kim Christopher Charles, dedicated the new fragrance to his daughter, who is affectionately called Ju-Ju in the family.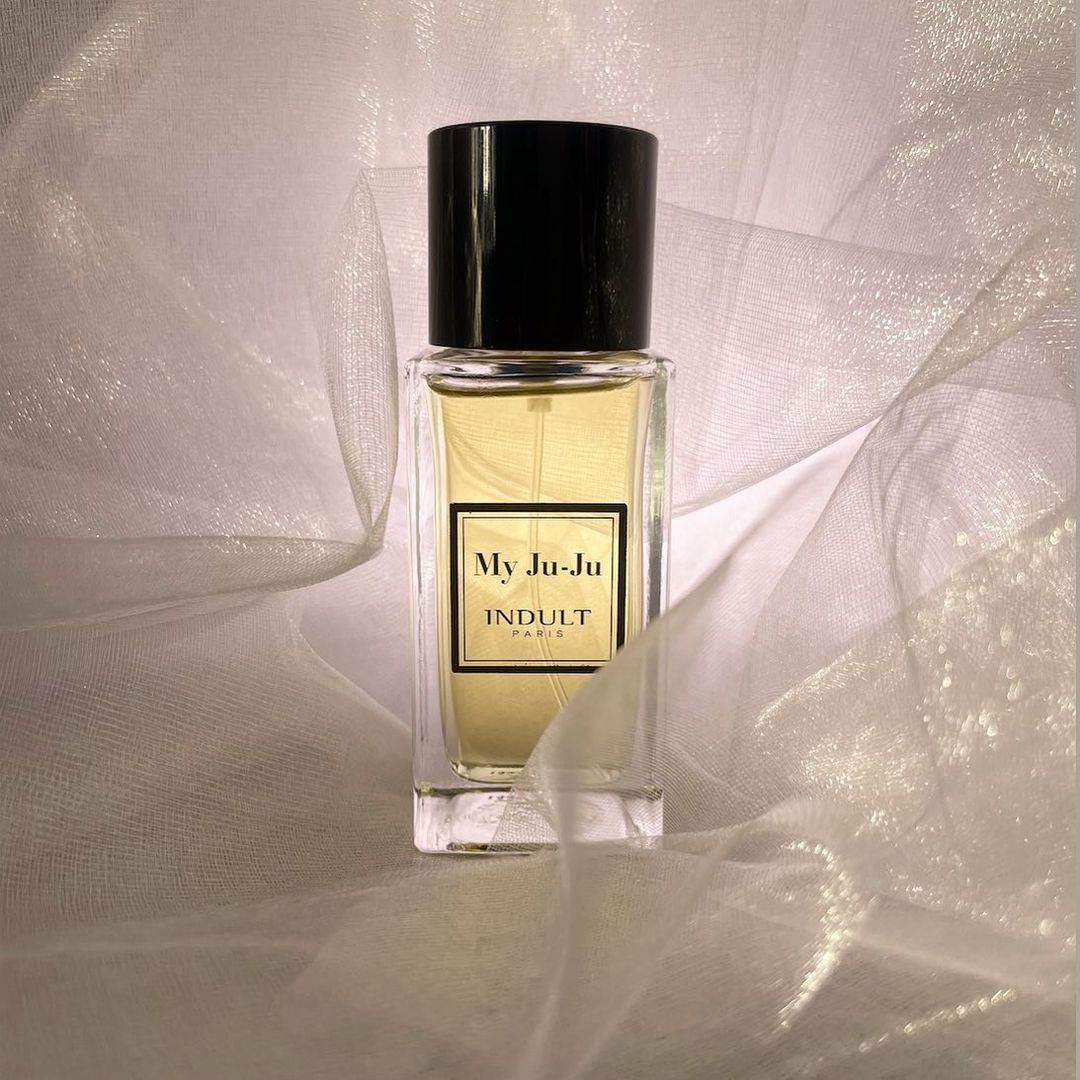 Five years ago, in his interview, Kim Charles said that after the first fragrances of Francis Kurkdjian, the fragrances of other independent perfumers may appear in the Indult collection; now, the new My Ju-Ju fragrance was created by Nathalie Feisthauer.
The word Indult, by its etymology, is a special permission, a step away from what is normally done, and even from what is normally allowed. In a word, in this brand's collection, any prank will be allowed.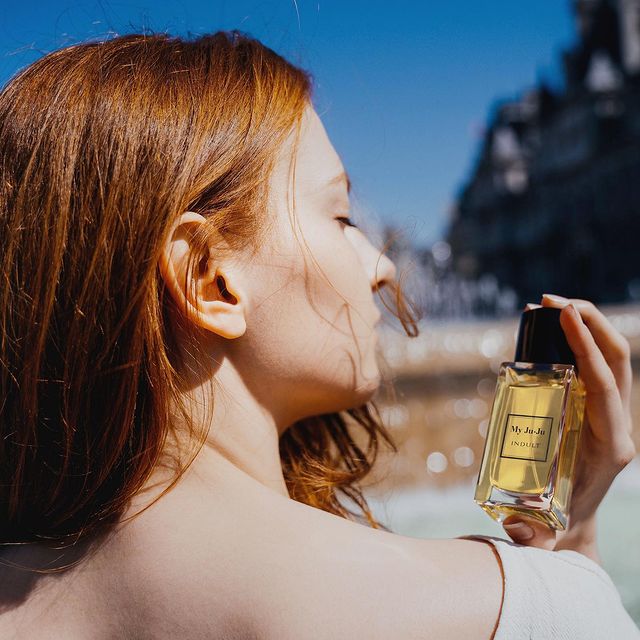 But by its behavior, it is a soft, pleasant aroma that evokes affection, like a photograph of kittens or puppies, or a cup of coffee next to a bottle of perfume. A transparent lily-of-the-valley-citrus sweetness with a spicy counterpoint, turning into a coffee-amber sillage with an accent on coffee and tonka beans…a young girl walking along the Parisian streets with a bunch of flowers and a constant coffee cup in her hand.
If Jean Patou had been alive and caught up with the modern theme of coffee fragrances, he could have released such a dense, fluid yet not tiresome floral amber scent. I could imagine My Ju-Ju in the Cocktail Bar Jean Patou collection (in the base of my vintage Cocktail Jean Patou samples there is very dry coumarin amber) and on fur coats that are not fashionable today. The fragrance feels great in cool weather and light frost.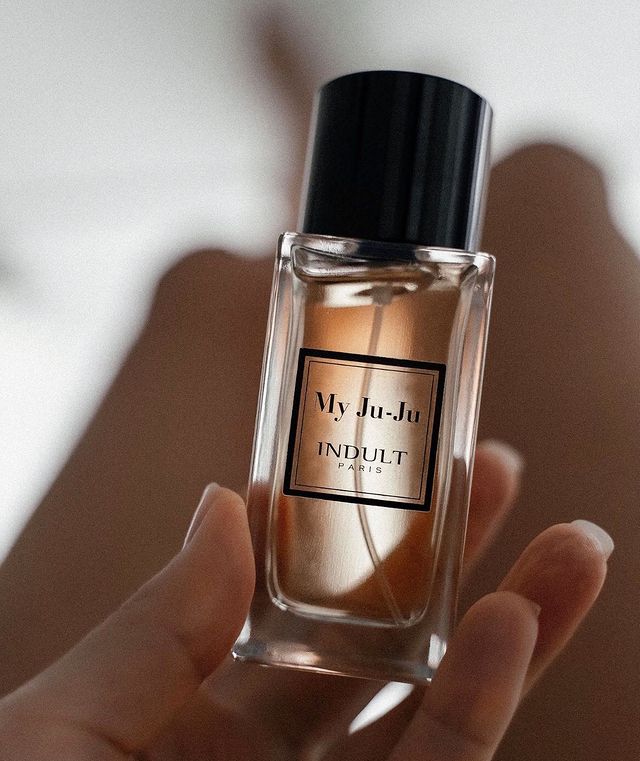 The smoky and woody aroma of roasted coffee pairs well with vanilla and coumarin, working in the ambery base instead of the woody scent of patchouli, combined with the woody notes of vetiver and cedar. The coffee begins with a cardamom resinous spice. Take out the cardamom and grind it a little in a mortar, then grind it along with the roasted coffee beans before turning on the fire. Pour cold water and brew the coffee on the sand until frothy. The sheer amber sweetness of vanilla syrup is added with a careful hand before the coffee boils and lasts until the very end. If you consider excellent coffee as a witch's potion, then this perfume is a kind of magic to reveal a good mood.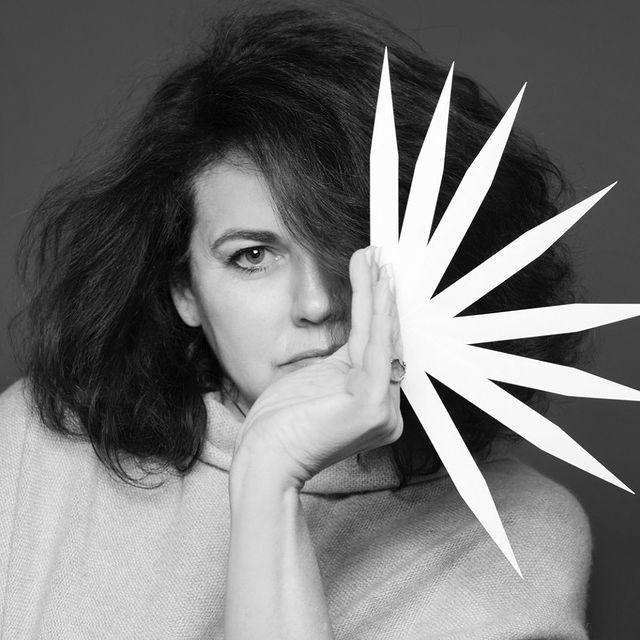 Nathalie Feisthauer shares her thoughts about the perfume: "This perfume is the result of a long-term collaboration with Indult Paris. It is a 'feel good', 'feel special', 'smell yourself' perfume. It is sensual, effortlessly elegant and very addictive. It is about long lastingness, radiance and 'not to sweet' skin touching vanilla. It is very sensual and luminous… Highly unique and easy to wear! One of my all-time best creations."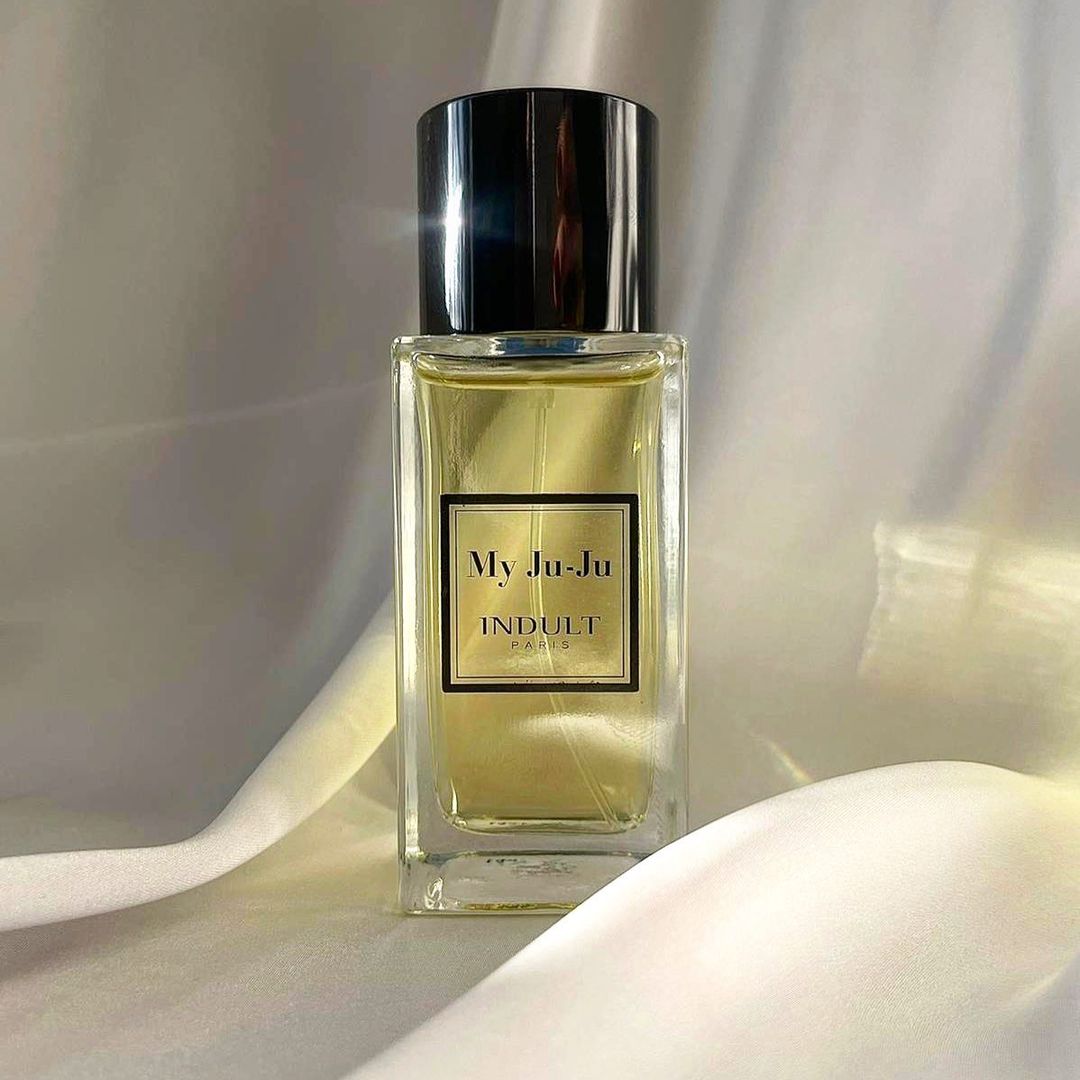 My Ju-Ju Indult Paris is available as 50 ml Eau de Parfum for 180 euros on the brand's official website. Samples of the fragrance are available in branded 5 x 3 ml sample kits for 35 euros.
Top notes: Bergamot, Tangerine and Pink Pepper
Middle notes: Jasmine, Hedione, Lily-of-the-Valley and Cardamom
Base notes: Vanilla, Musk, Amber, Cedar, Tonka Bean, Vetiver and Coffee
Read more on : www.fragrantica.com/news/My-Ju-Ju-Indult-Light-Amber-and-Coffee-15952.html
Indult website : www.indultparis.com