by Sergey Borisov on fragrantica.com, February 10th 2022
Last September, Joseph Duclos opened its first Parisian boutique (see our article on the brand's history).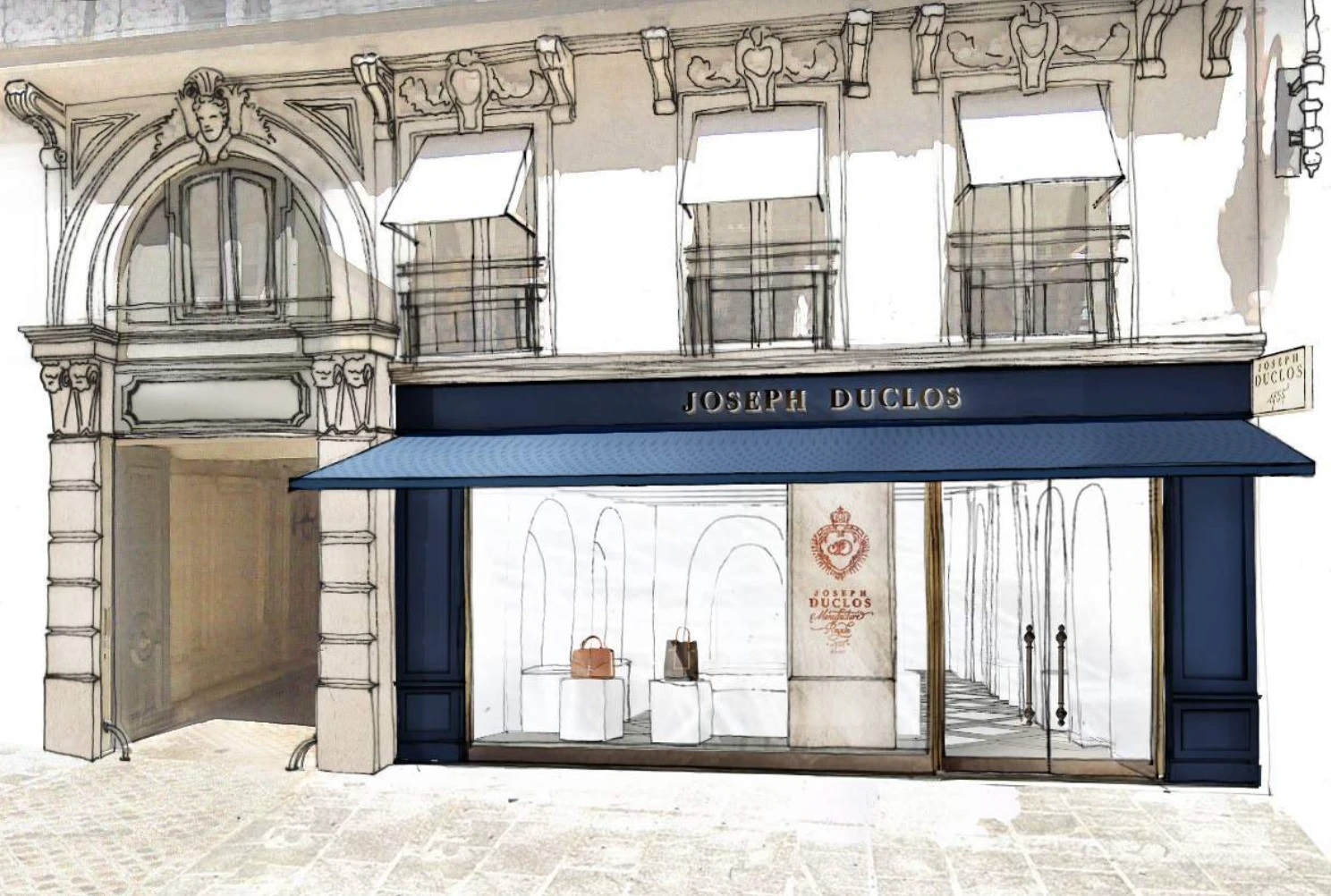 In addition to four collections of leather accessories, perfumer Natalie Feisthauer has created four eponymous fragrances. We finally managed to try these fragrances in order to write a review, and it turned out that they form a floral collection.
There is a wonderful tradition in French perfumery – that there is a fragrance with a wonderful citrus accord in each perfume collection. Sometimes it's a refreshing cologne, but in the case of Source Lectoure it's a fresh floral with a citrus start and a woody-chypre base.
The citrus accord of Source Lectoure is transparent and very natural; the smell of bergamot peel and crushed citrus leaves is enhanced by a delicate floral note of neroli, and you want the fragrance to keep its freshness longer. But after the bitter accent of wormwood and galbanum, the fragrance suddenly intensifies the floral influence. A moist lily-of-the-valley accord is added to the citrus accord. Not aquatic, but very close, a sparkling dew on white flowers. In this fresh state, the fragrance lives and breathes – greens, citruses, and especially lilies of the valley – gradually sinking into a gray bitterish base with an emphasis on cedar and moss. An optimistic fragrance for the first days of spring.
Top notes: Calabrian bergamot, Mandora, Petitgrain, Wormwood, Lavender, Galbanum and Cardamom;
Middle notes: Tunisian orange blossom, Hedione and Lily-of-the-valley;
Base notes: Virginia cedar, Amyris, Ambroxan, Musk and Oakmoss.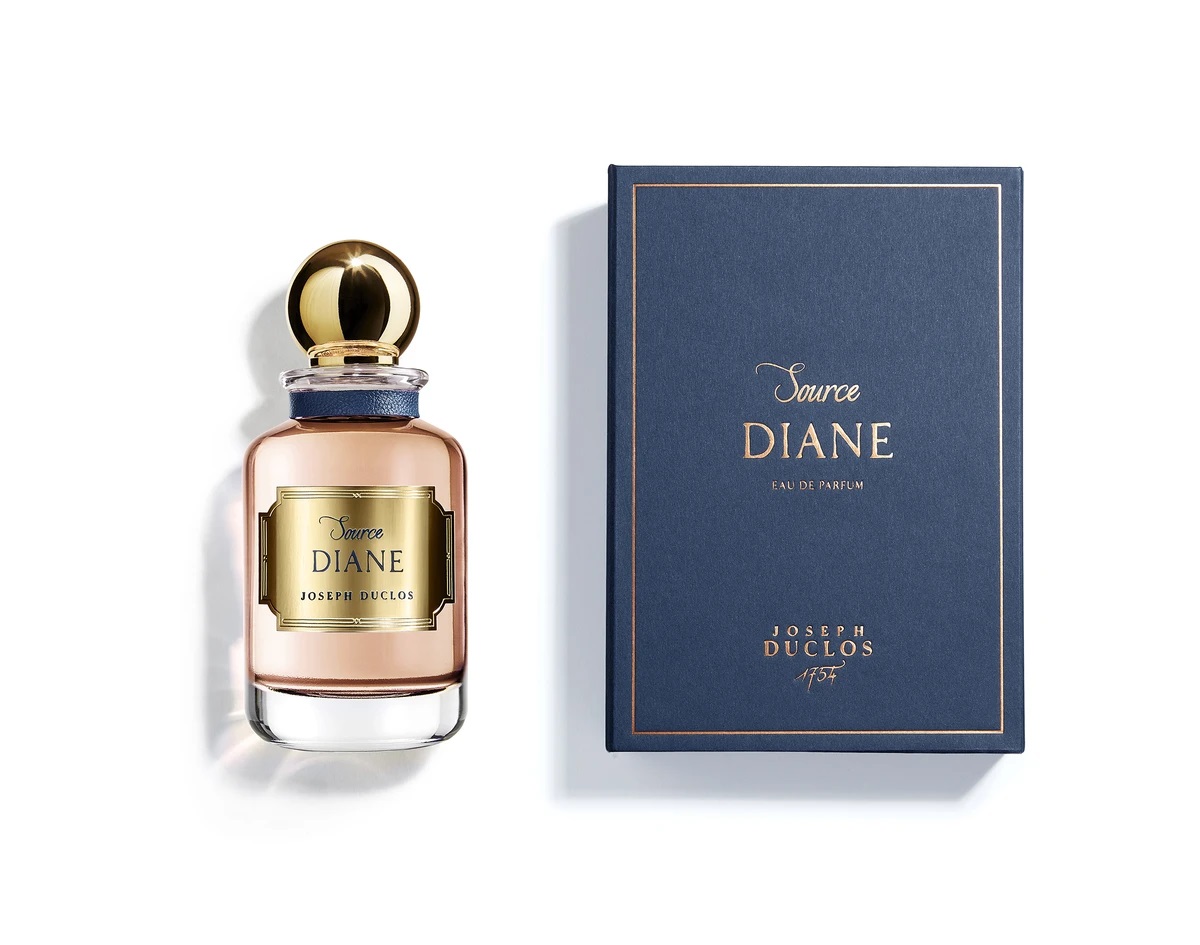 Source Diane has some similarities with the previous fragrance: a pleasant citrus highlight at the beginning, a floral moist heart with lily-of-the-valley and Hedione. But its general character, the heart and mood, are completely different. It is a fresh white flower bouquet, with a predominance of lilies of the valley, tuberose and soft greens. Green stems and flowers of tuberose, a soft fruity-creamy accord on a warm woody-musky background – as if we are licking dripped fruity ice cream from own skin. Yes, it's a summer Sunday, an ice cream parlor on the edge of a green city park, the sun is shining in your eyes, and the perfumer managed to extend this creamy and sunny pleasure of ten minutes to the whole day. And for any time of the year.
Top notes: Calabrian bergamot and Madagascar ylang-ylang;
Middle notes: Indian tuberose, Jasmine, Hedione, Lily-of-the-Valley, Rose and Peach;
Base notes: Cedarwood, Ambroxan and Musk.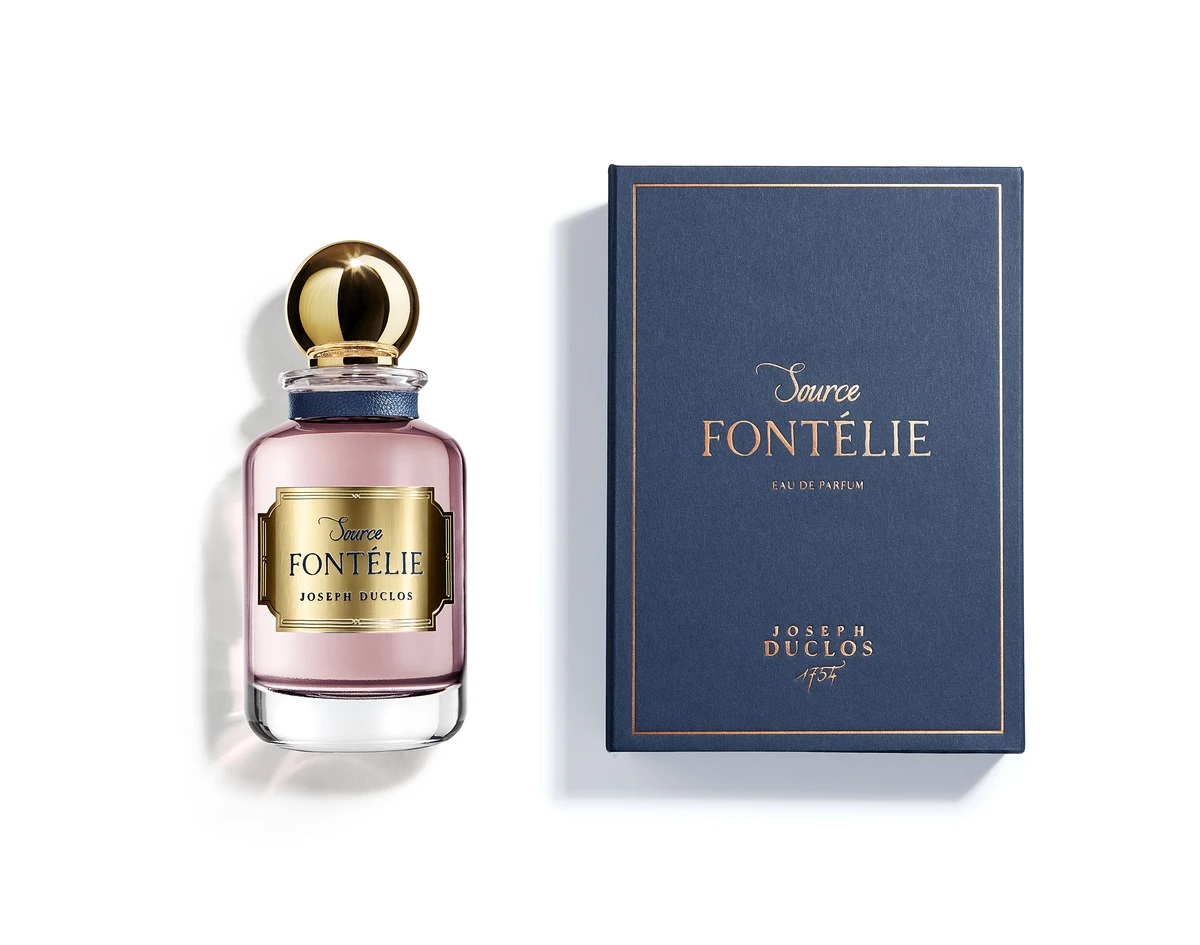 Source Fontélie is a classic bergamot-floral-earthy-woody rose chypre standard updated with a strong Middle Eastern influence. Warm May Rose, enhanced by lemon-pepper green geranium and a fruity accord, creates a lovely floral heart, but the woody surroundings land it in the spicy and tart territory of Arabian attars. An exceptionally popular theme in the region is the rose-n-oud combo. More specifically, Bulgarian rose oil and Vietnamese oud oil. There are some additional and very appropriate touches: saffron and cypriol, together with oud, create an earthy-woody and tart surrounding for honey rose, which ends with a warm musky-honey aftertaste. Despite the oud, I would like to recommend Source Fontélie to lovers of large rose chypres and the first autumn frosts.
Top notes: Calabrian bergamot, Saffron and Peach;
Middle notes: Bulgarian rose, Jasmine, Geranium and Honey;
Base notes: Oud and Nagarmotha.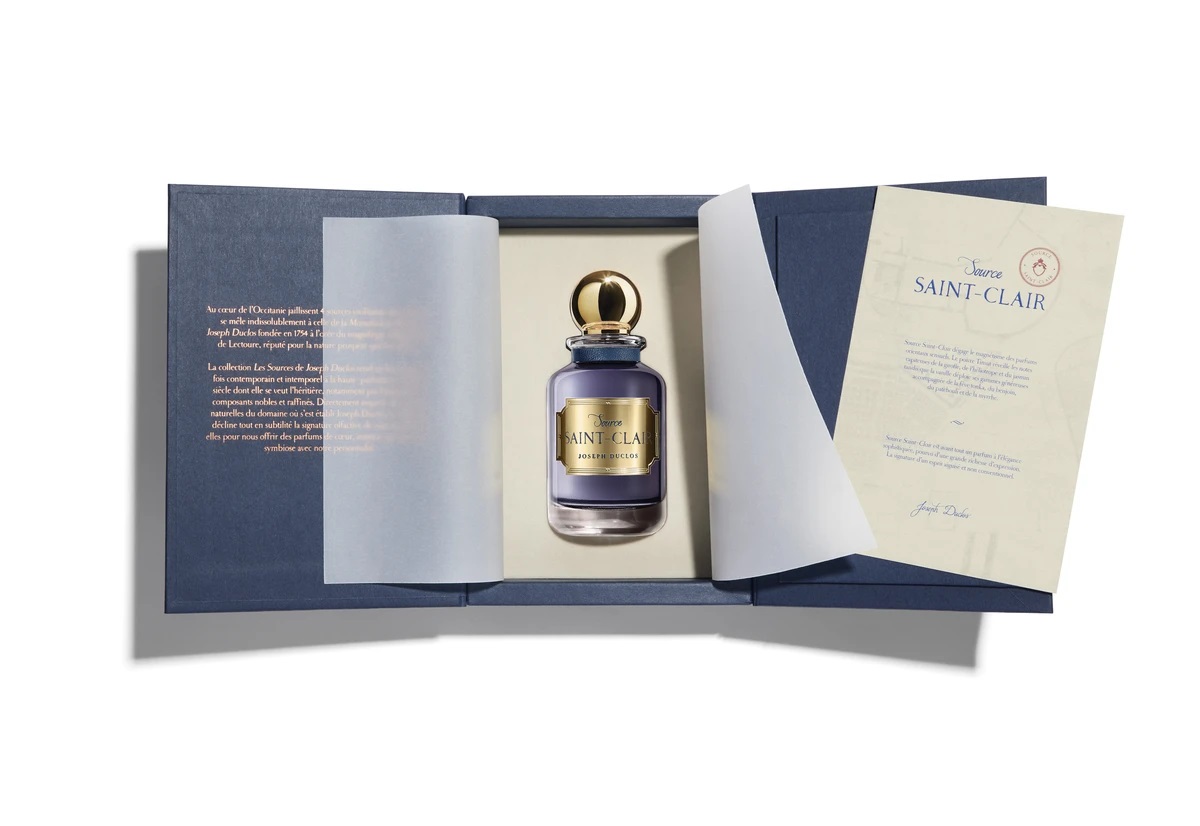 The true oriental fragrance Source Saint-Clair seems to be an accidental guest in the floral collection. Its flowers – a bright ylang-ylang with a sweet, luminous scent and a modest heliotrope – are hard to miss. But both disappear too quickly in a beautiful snow-white environment of spices, and the flowers can be mistaken for one of the sweet elements that open the licorice-vanilla theme of the fragrance. However, the main content of the fragrance is a soft amber fragrance, deliberately transformed with the help of the ionones into a white cloud of sweetness, warmth and orientalism. It seems that Nathalie Feisthauer was taken with such white and smooth ambery oriental fragrances lately, as she also developed similar themes in Ambre Blanc Maison Rebatchi, Paris Cheri Astrophil & Stella, My Ju-Ju Indult, and to a certain extent in ODR-213 Opaque Achromiq and Lys Solaberg Maison Crivelli. Source Saint-Clair is not only the sweetest, but also the longest lasting fragrance in the Joseph Duclos collection, and its fluffy, warm texture is best fitting for winter time.
Source Saint Clair Joseph Duclos
Top notes: Calabrian bergamot, Ylang-ylang, Jasmine, Hedione, Heliotrope and Timut pepper;
Middle Notes: Carnation, Cedar Essence, Indonesian Patchouli and Woody notes;
Base notes: Ambroxan, Siam benzoin, Myrrh, Opoponax, Tonka bean, Vanilla absolute, Ambrette and Musk.
Le Source Collection fragrances by Joseph Duclos are available on the official website of the brand and in its Parisian boutique (54, rue du Faubourg Saint-Honore). The fragrances are available in Eau de Parfum concentration; 100 ml bottles are priced at 220 euros.
See original article on : www.fragrantica.com/news/Joseph-Duclos-Collection-Review-16116.html
Joseph Duclos website : www.josephduclos.com