by Rouu Abd El-Latif on fragrantica.com, March 19th 2022

Zoologist, a prolific Canadian niche house founded by Victor Wong in Toronto, has just announced the launch of the new perfume Cow Extrait de Parfum. The perfume is created by Nathalie Feisthauer who is known for her work with Hermès, Aedes de Venustas, Amouage, Etat Libre d'Orange and Comme des Garçons. Ms. Feisthauer is now an independent perfumer, who worked for Givaudan and Symrise before starting her own perfumer atelier.

Cow is a green floral fragrance, with apple and milk, powdery notes of heliotrope and violet. Victor is a big promoter of cruelty-free perfumes, animals inspire him, he loves to have expressly animalic notes in his perfumes, but he never uses animal-sourced perfume materials.
"Our fascination with animals is boundless. Their habitats, behaviors and looks; their similarities and differences with humans, and even their smells give us a lot to ponder. Their cunning inspires us, their agility resonates with our primal instincts, and their cuteness makes us giggle.
Our line of perfumes captures the idiosyncrasies of the animal kingdom and transforms them into scents that are unusual, beautiful, fun and even shocking. Our scents will reconnect you with the manifold delights of the natural world." – Zoologist Perfumes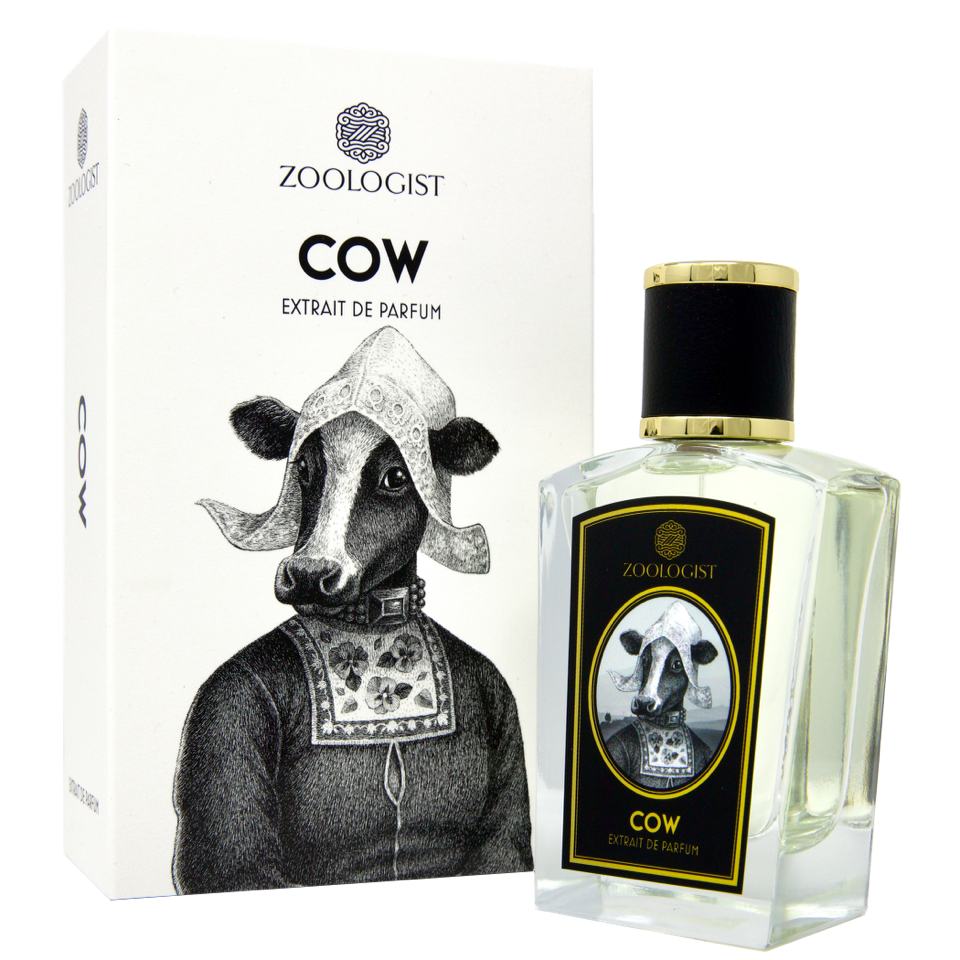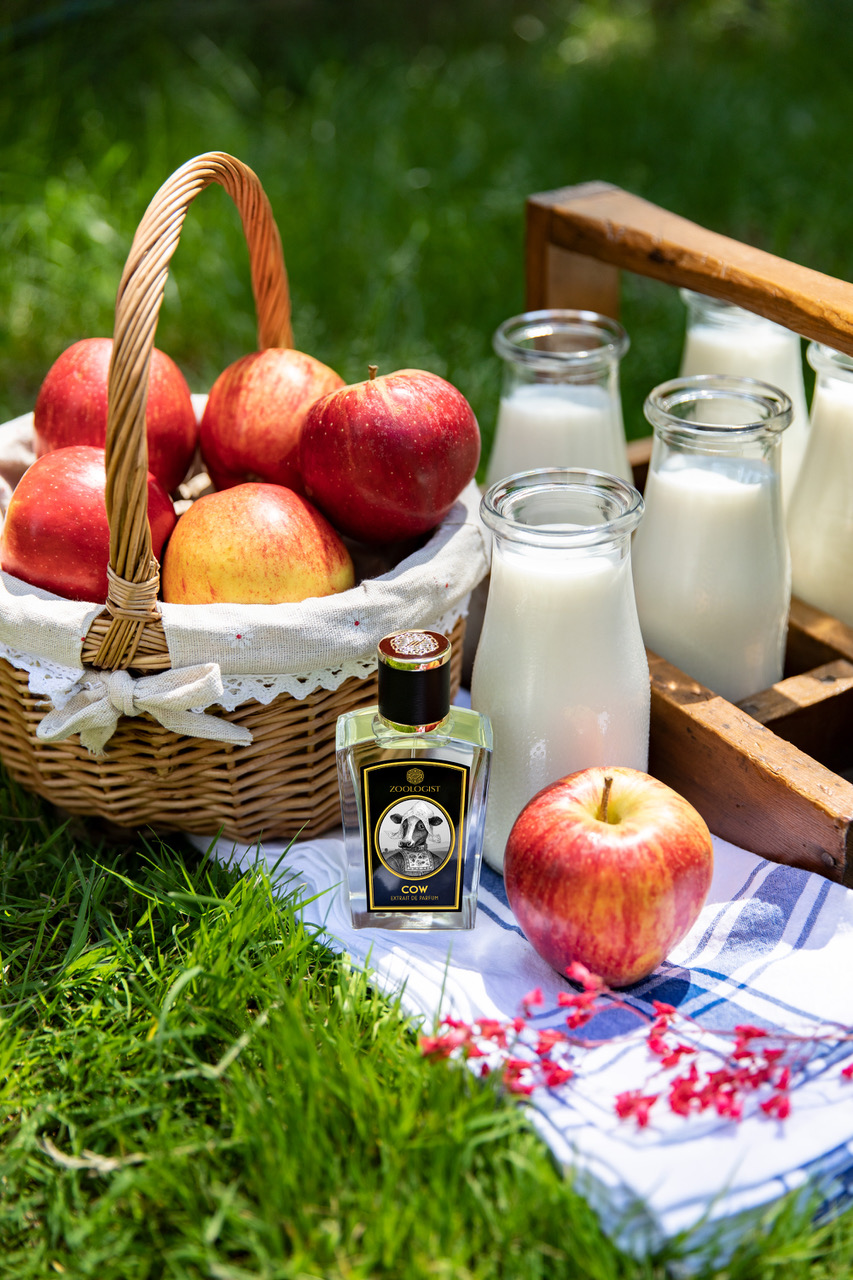 "Lush green pastures tumble toward the horizon, arching beneath the imposing silhouette of a mountain range. Cumulus clouds roll across a bright blue sky, their massive shadows gliding over a peacefully grazing herd. In a corner of the meadow, a tiny calf braces quivering limbs and, with a mighty lurch, stumbles up to take its maiden steps. Its velvet snout prods, rooting at its mother until the release of warm milk signals a satisfying welcome to this vast new world.
Zoologist Cow brings to mind a bucolic scene, a myriad of scents from Mother Nature's nurturing bosom. Innocent florals sway among soft grasses, while apple gently sweetens the soft aroma of fresh milk. The result is a place both familiar and reassuring, where warm arms unfold to welcome us into a loving embrace. A place called home." – Zoologist Perfumes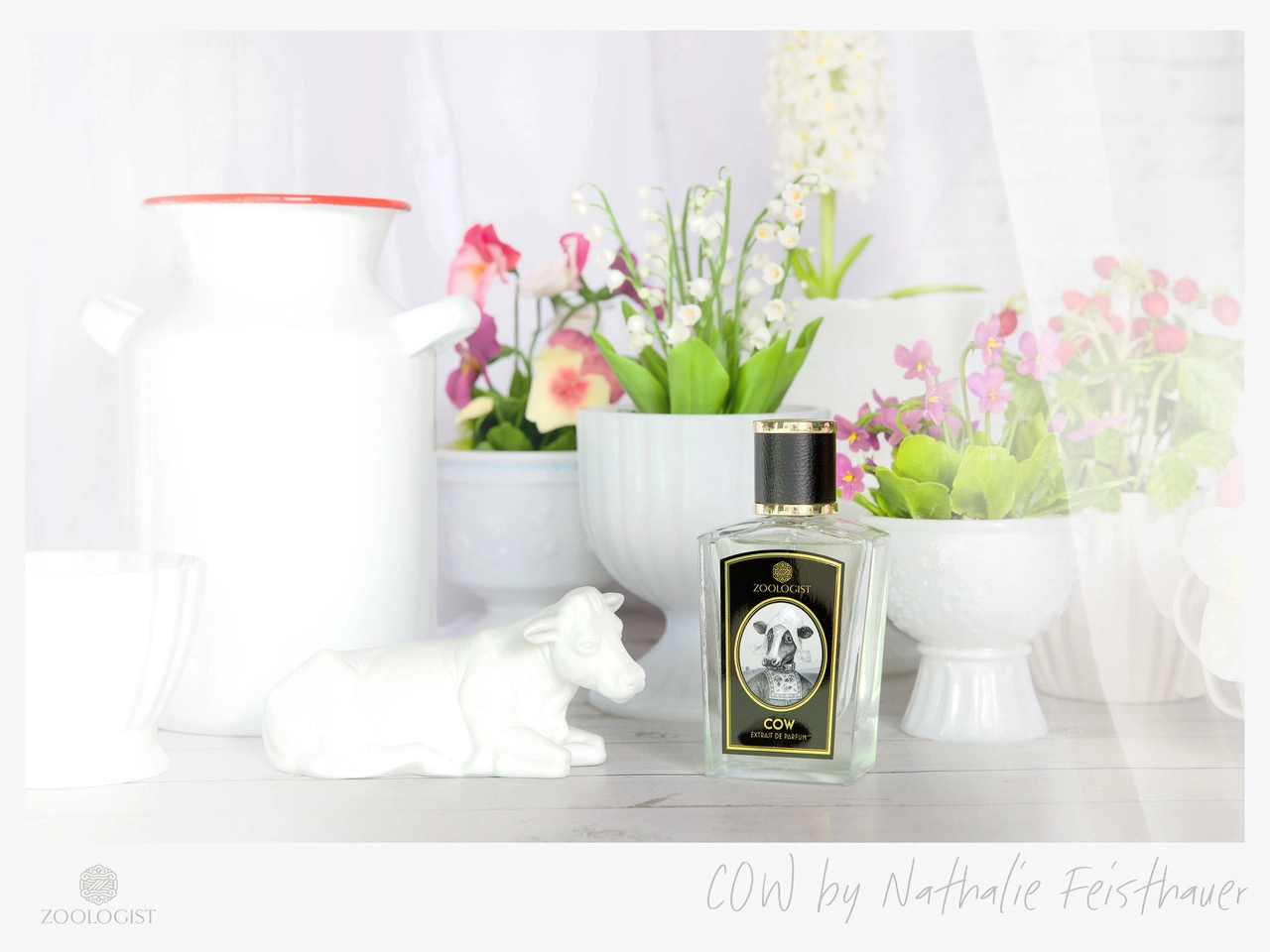 Edition: 2022
Perfumer: Nathalie Feisthauer

Sage, Apple
Milk, Lily of the Valley, Heliotrope, Violet, Jasmine
Cedarwood, Vetiver, Benzoin, Musk, Amber
COW By Zoologist Perfumes was launched March, 18.
Deluxe Bottle is available as 60 mL / 2 fl. oz. Extrait de Parfum (18% concentration) at the price of $165.00 USD, Travel Spray 10ml /.34 fl. oz.  for $45.00 USD and 2 ml/ 0.06 fl. oz. sample for $8.00 USD on Zoologist Website.
See original article on : www.fragrantica.com
Zoologist website : www.zoologistperfumes.com