by Karl Topham on cafleurebon.com, January 11th 2023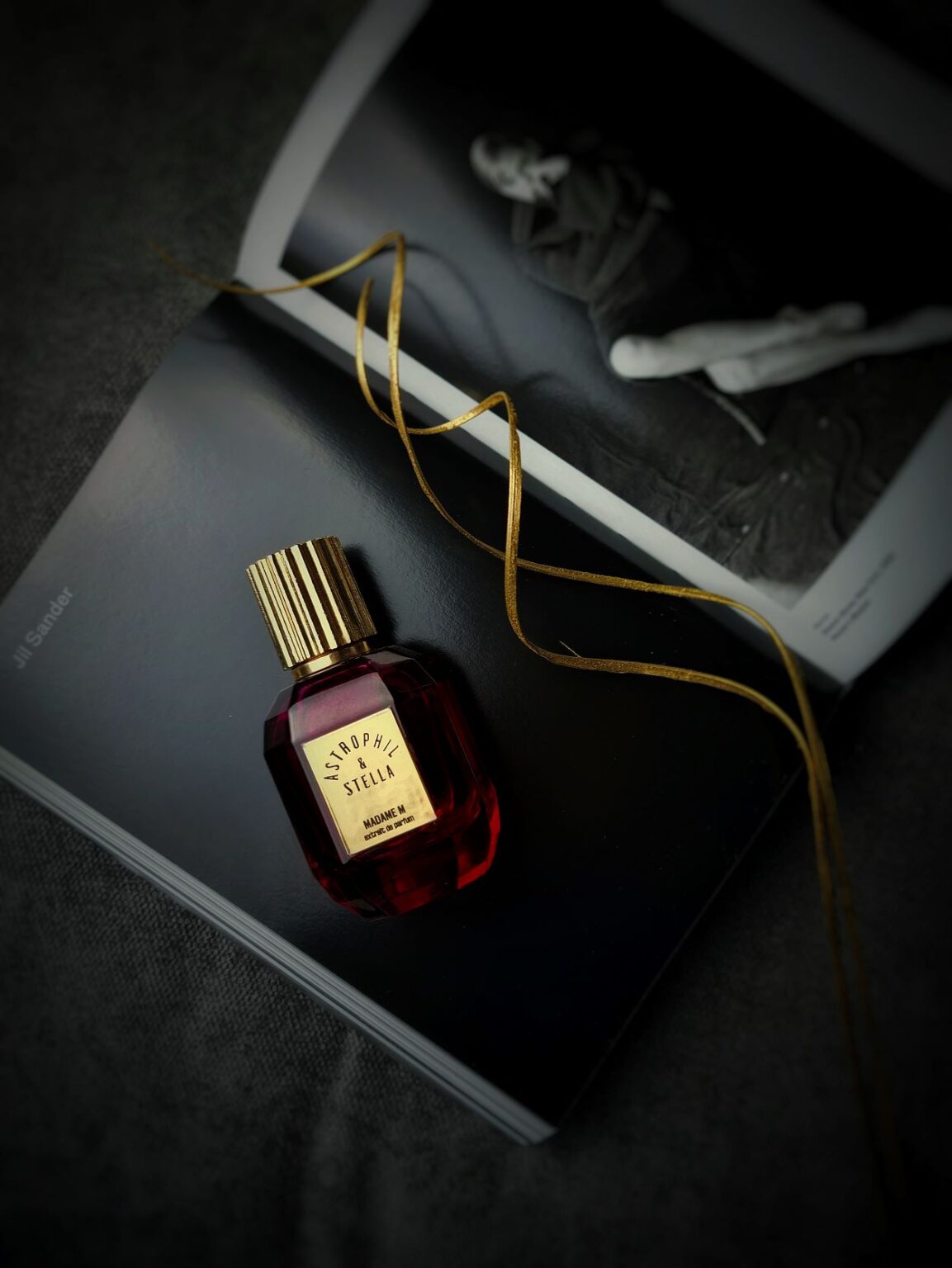 Astrophil and Stella Madame M image Karl
"When vices and virtues merge." Note from the brand.
Astrophil and Stella (Astrophil & Stella) is an Italian Perfume company which had been on my to try list for quite some time. In terms of branding alone, this is a business that has mastered aesthetics and concept at an incredibly high standard. The collection is loosely based on the sonnets of Astrophil or (Astrophel) and Stella written by Sir Philip Sidney, quite the raffish Renaissance Man in the late 1500s. Their perfumes are fictionally created by Astrophil as a homage to Stella. Astrophil meaning "star lover" and Stella the "star". The sonnets are as diamonds, multi-faceted and precious, as are the flacons and perfumes contained within them.
Astrophil and Stella Madame M was created as a fragrance that, "Goes against social conventions… a veil of mystery, a sensual and carnal scent."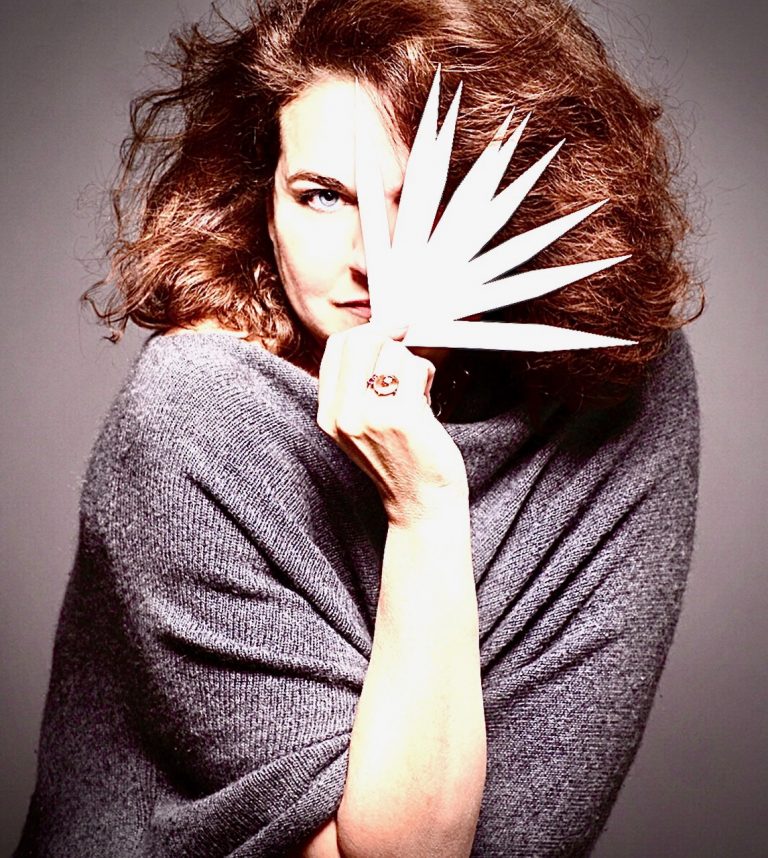 Nathalie Feisthauer courtesy of the perfumer
Born of the exquisite talent of Master Perfumer Nathalie Feisthauer, Madame M is presented in a ruby red bottle with gold plate and matching cap. The presentation is outstanding and mirrors the message conveyed for the scent. Now, digging a little deeper, the poetry of Astrophil and Stella by Sir Philip Sidney on the surface conveys the musings of a young man in the throes of what he perceives to be unrequited love. The protagonist seems to have too much Stella on his brain and describes himself as "sunburnt" from her beauty. In reality he is infatuated by appearance; lost and unaware of Stella's inward feelings. Instead of a heavenly goal, Astrophil allows himself to be distracted by transitory earthly beauty. Even knowing these truths Astrophil persists in his love of Stella. Sir Philip Sidney's commentary of the naivety of youthful lust.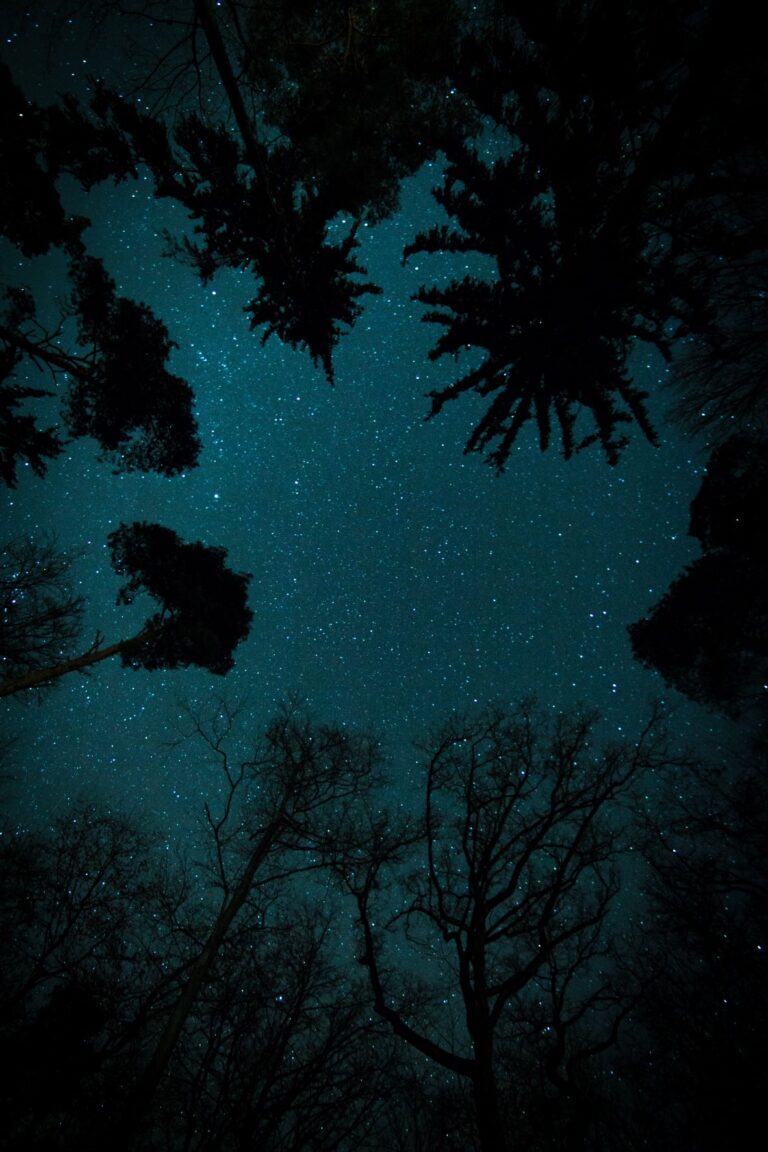 Image of a starry night courtesy of Unsplash
Astrophil and Stella Madame M takes the original ethos of these sonnets and transports Stella down to our earthly realm. She is able to walk amongst mortals and in this perfume is spending her time in Paris, taking in the clandestine lights, where vices and virtues mingle, and morality is but a perception. She takes the form of a seductress who, sees everything, hears everything, but, says nothing. Given Stella's outward beauty and black dazzling eyes we can imagine on the surface she comes across as quite the vixen. However, such objectification dismisses the soul of an individual and that person's complexity. At this point, I wish to return to the perfume because Madame M is most certainly complex.
Madame Feisthauer has conjured a perfume with a vivacious opening but one which becomes lusher and deeper as it transitions throughout the wearing. One can repeat Astrophil's cries of desire, "Give me some food!" in the opening of the fragrance as the mingling of bergamot, cardamom oil from Guatemala and pear brings across a slightly gourmand effect with brightness and sassiness. The food being his object of desire here is "Stella" and his longing for a taste of her forbidden fruit. A clear example of  "so called" pure and heavenly love being controlled by sexual desire.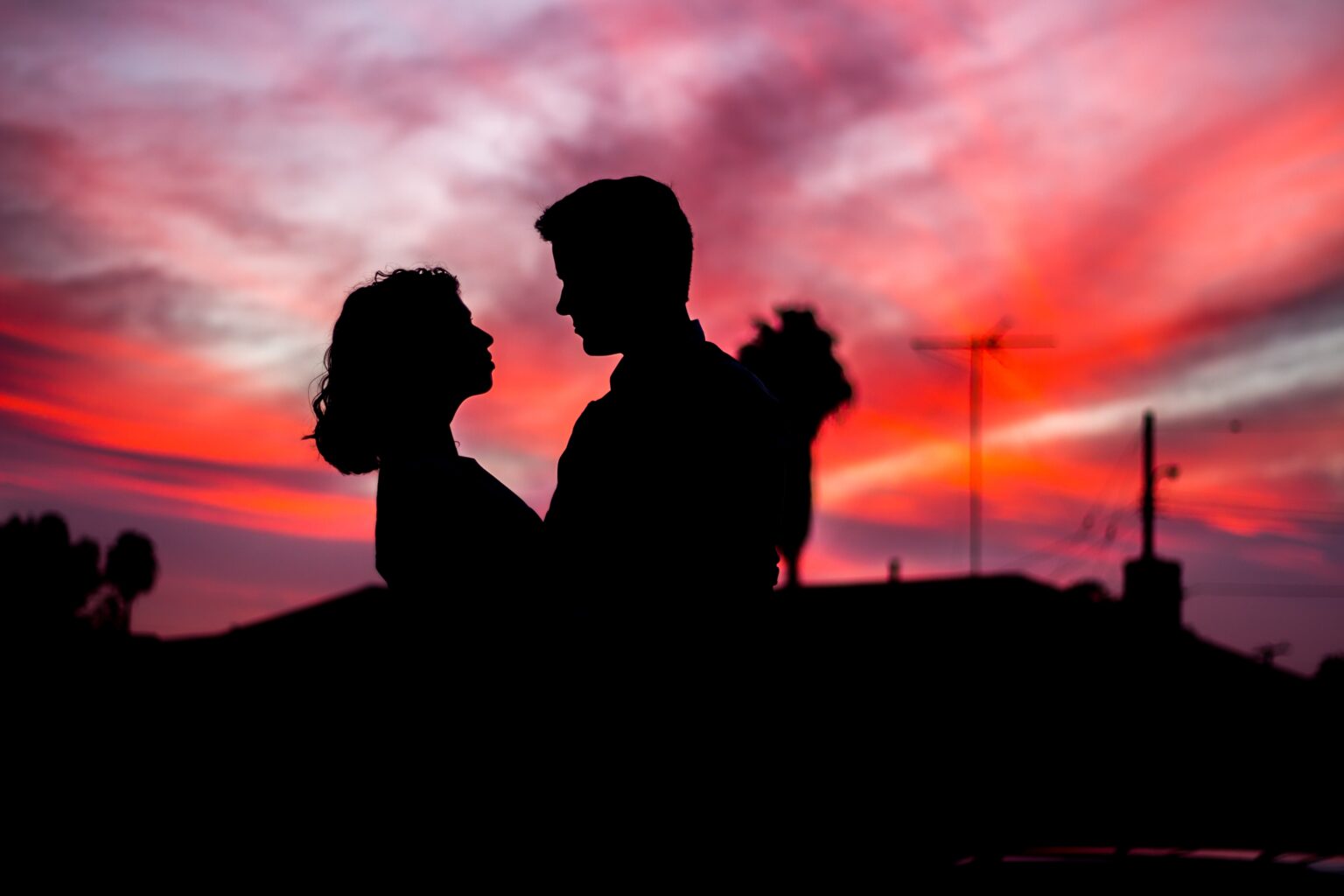 Lovers image courtesy of Unsplash
The heart is where Astrophil and Stella Madame M begins to open up much like Stella as a person of many layers. Hedione, Jasmine and a very special cocoa absolute blend in with carrot oil from France and cedarwood oil from Virginia. These aspects bring to mind that Astrophil might have too much on his plate, bitten off more than he can chew, and he has not bargained with the complexity he is now faced with. Beauty shows itself in a range of ways and his adolescent whims merely fall on the deaf ears of a person not longing for mere physical attraction. The cocoa absolute is the star of the mid of the scent in my opinion. It subtly announces itself and in tandem with Hedione© comes through increasingly as the hours progress; it is a heavenly experience for those of us who are chocolate aficionados.
The deep base of Madame M is where desire and a complete submission to fantasy develops. Rather than a triumvirate of sweetness it unfurls a wealth of resinous treasures for us to devour. Patchouli oil, cistus oil from Spain, labdanum resin, vanilla, benzoin resin from Siam, tonka bean, cashmeran, ambrette and synthetic musks. On paper one may feel overwhelmed. However, Nathalie Feisthauer applies just the right amount of sweetness but also ignites the senses with this lavish array of notes. Denial of reality or just a typical night in the city of lights? I will let you be the judge. What is clear to me is that Stella is the star of this particular olfactory show. One where we can experience the divinity of a deeply carnal and erotic scent, which blurs the lines. One Astrophil fictionally creates as a homage to Stella and one which also teaches him to not to objectify but to fully understand the true nature of his muse.
Notes: Bergamot from Italy, Cardamom oil from Guatemala, Pear note, Hedione, Jasmine, CocoaAbsolute, Carrot oil from France, Cedarwood oil from Virginia, Patchouli oil, Cistus oil from Spain, Labdanum resin, Vanilla, Benzoin resin from Siam, Tonka bean, Cashmeran, Ambrette, Musks.
Disclaimer: Bottle of Astrophil and Stella Madame M sent by the brand, all views are my own.
Karl Topham, Senior Editor and UK Ambassador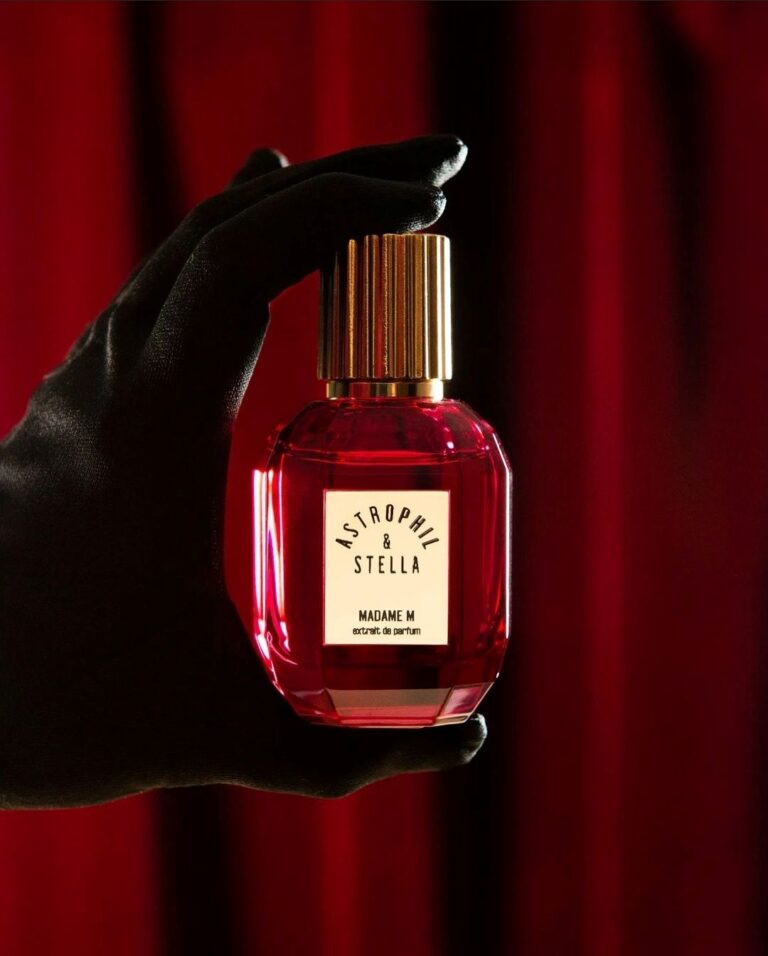 Astrophil and Stella Madame M courtesy of the brand
Article link : www.cafleurebon.com