by Michelyn Camen, on July 1, 2021 on CaFleurBon


In Part One of layering fragrance, we received expert advice from great Natural Perfumers. Today I chose four independent perfumers who either have their own brand and/or have worked for many brands, including Master Perfumer  Nathalie Feisthauer who has created fragrances across all price and distribution points (Aedes de Venustas, Davidoff, Cartier, Commes des Garçons,  Stephen Jones, Hermès, Etat Libre D'Orange, Sous Le Manteau, Nomenclature, L'Orchestre, Au Pays de Fleurs d'Oranger (for a complete listing her fragrances please see her site here),  Sarah Horowitz-Thran, for her own brand Sarah Horowitz Parfums as well as for many indie lines including Sage Machado, Edward Bess, Urban Decay, Loree Rodkin, Ron Robinson's Apothia. Award-Winning artisan perfumer Pissara Umavijani of Parfums Dusita and Indie perfumer Angela St John of Solstice Scents. –Michelyn Camen, Editor-in-Chief.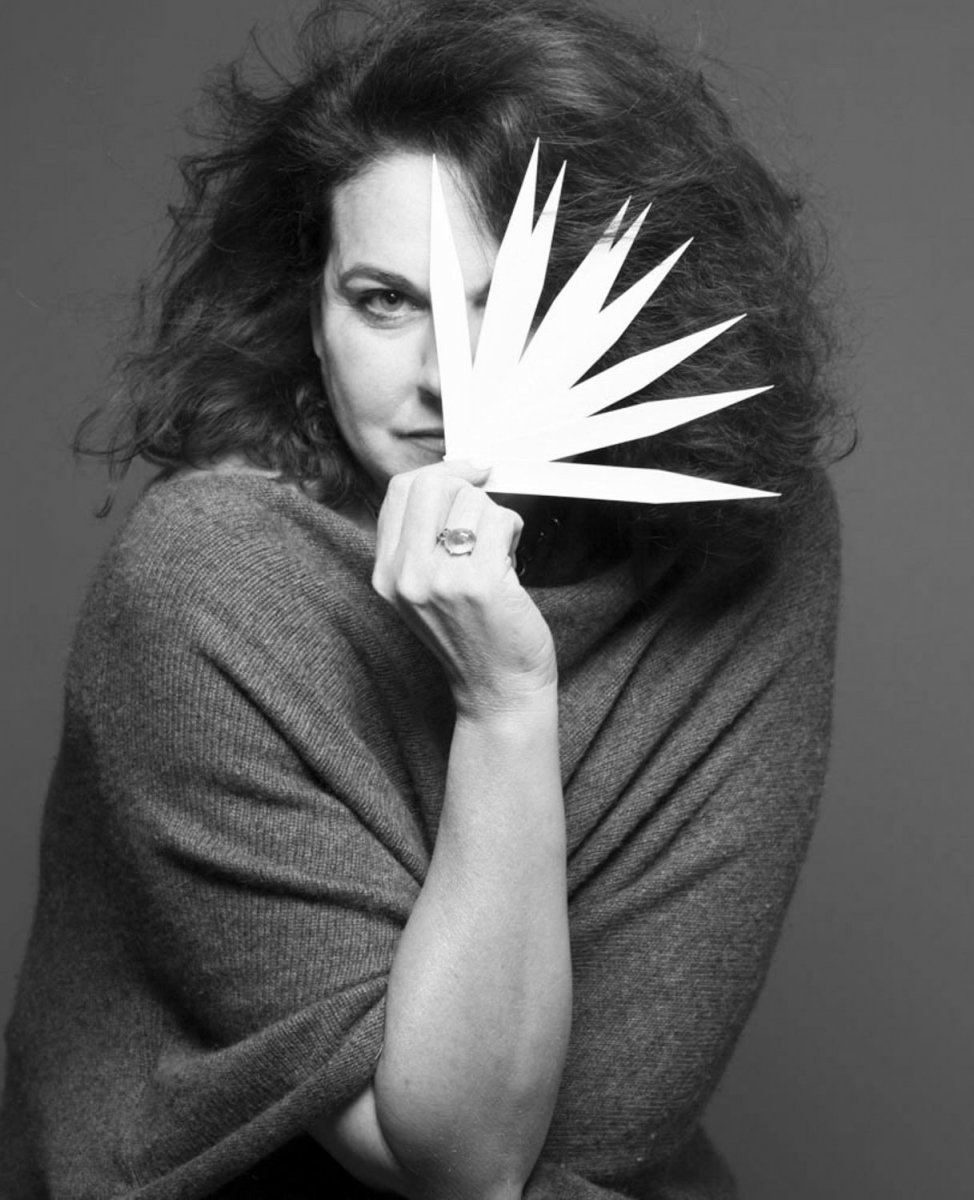 Nathalie Feisthauer of Labscent


Do you believe layering perfumes is a good idea?

Nathalie Feisthauer: I think that a lot of people have done that "naturally" for a long time. It's a way to play with perfume, be creative and personal.

Pissara Umavijani:. I do believe it is a good idea as many perfume lovers seek to find their unique blends that represent who they are. By layering two or three perfumes, you expand the possibility of scents and widen your olfactive experimentation and experience.
Sarah Horowitz-Than: Yes, then, now, and forever. I have ALWAYS layered my fragrances, from the first bottle of Coco with a hint of vanilla oil, to the custom scents I created and layered. Perfect Veil was launched in 1997 as a fragrance to 'wear alone or layer with any fragrance', the Perfumers Palette in 2001 so the customer can play. So yes, wholeheartedly so.
Angela St. John: The end user should be able to determine how they wish to experience fragrance. Layering may allow perfumes that are singularly unwearable for someone have new appeal or a combo of two or more perfumes may create a new atmosphere.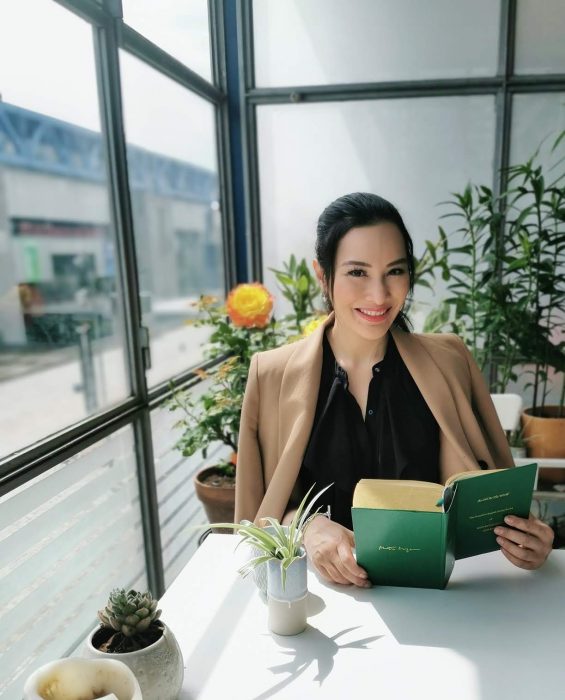 Pissara Umavijani of Parfums Dusita

Do you personally layer fragrance?
Pissara: As a perfumer, I also layer fragrances to understand their facets better. For example, as a perfume collector, I love layering vintage perfumes with the more modern ones. When the perfume structures are different from each other, you can feel another dimension of the scents. It is always wonderful for a perfumer to endlessly learn about the structure of fragrances.
Nathalie: No. Being a perfumer, I wear less and less perfumes, I let my skin neutral, so that I can try the different creations I am working on.
Angela: I do not layer perfumes one on top of the other. Instead, I apply them at different locations and allow the fragrances to comingle in the air and drift toward me. I call this the SBS method (side by side). Try combining florals with gourmand, amber, resinous or Earthy fragrances, fougere + aquatic and leather + gourmand. Begin experimentation with soliflores, single notes or perfumes that are dominant in a particular note in lieu of layering especially complex perfumes.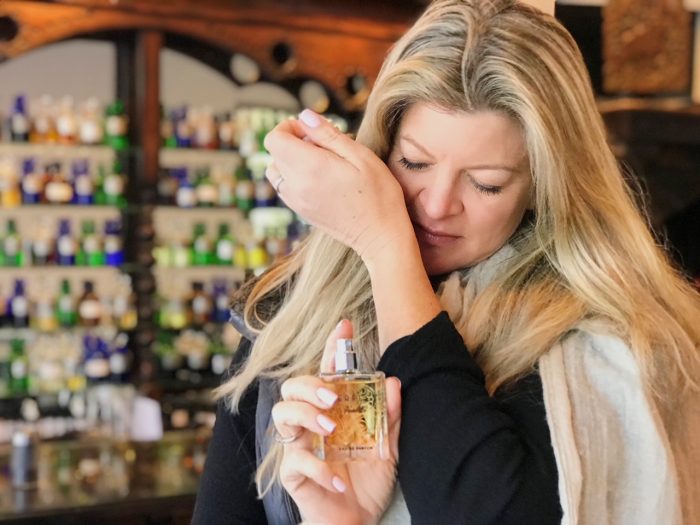 Sarah Horowitz Thran of Sarah Horowitz Parfums
What is your advice to fragrance lovers on layering perfume?
Sarah:Think about what you love, and what notes you associate with that. Do you like warm and cozy, like me? Warm amber, vanilla or patchouli underneath a lighter scent to anchor it down and give it a deeper character always works for me. Play. Don't feel like layering has to mean on top of each other either – I look at the body as a whole canvas, so there are days I put rose oil on my chest, Origin Story on pulse points, and then finish with a light spray of bergamot EDT from the Palette for a light, fresh touch.
Pissara: Be open-minded to explore different olfactive families to learn more. Many niche brands offer products that are artistic and unique. Sometimes, like any other kind of art, it took a moment to understand. Be experimental, dare to layer very different scents together, and observe the results. Layer the perfumes in the morning and see how the perfumes perform differently throughout the day.
Nathalie: To use some perfumes as "accent", i.e. to use your cologne to freshen up your usual perfume, or oud or spice perfume to make it more sensual and mysterious.
Angela: I do layer on occasion. I enjoy combining gourmands with Earthy, spicy, smoky or resinous fragrances to cut the sweetness. Floral perfumes or soliflores paired with Earthy, spicy or woody dominant scents are another favorite combination.


Angela St. John of Solstice Scents

What products from your line or brands you create for do you recommend layering ?
I I like to layer finished perfumes within the same scent family to create another atmosphere. For example, I layer the leaf litter scent of our perfume Foxcroft with the campfire smoke of Smoky Mountain Mallow and the damp Earth, stone and moss of Runestone to evoke an autumn in Appalachia experience that is unique to this synergy. The palmarosa and cake in our spring perfume Blossom Jam Tea Cakes pairs well with the aged patchouli and vetiver in Estate Vetiver Eau de Parfum. Amber Couer is a versatile amber accord that can be worn singly or function as a layering note that goes well with perfumes dominant in rose, jasmine, orange blossom, spices, frankincense, leather, smoke or vanilla.
Pissara: For Parfums Dusita, all scents can be layered. For example, I would choose the scents of Issara, Oudh Infini, Erawan, and Moonlight in Chiangmai as a base layer (you can spray them first) and the top layers, you can choose one or two between Mélodie de l'Amour, Fleur de Lalita, or La Douceur de Siam (for the fresh floral effects), Splendiris (for the powdery floral touch), Le Pavillon d'Or (for the serenity) and our latest creation Cavatina for Muguet touch.
Sarah:Yes, I always wear my Origin Story, but some days I layer in Perfect Vanilla, some days I add a lighter citrus pop. And I use a Rose Absolute and Vanilla body oil every day after the shower.
Nathalie Feisthauer: Vapeur diablotines  from Sous le manteau is a warm and spicy perfume that contains an aphrodisiac philtre. I recommend using it in small touches, to make a perfume more sensual. There is also Electro Lemonade that I created for L'Orchestre Parfums, that can refresh perfumes with its feel good & pungent scent. I've also imagined several perfumes for the brand Olfactivity, whose concept is to mix two scents or more, to embellish them and create your own universe.
Find the original article on CaFleureBon