by Sergey Borisov on fragrantica.com, January 24th 2022
In May 2021, the French perfume house Maison Crivelli launched its ninth fragrance, Lys Sølaberg, dedicated to the lily. Thibaud Crivelli, founder of the brand, creates his light-winged fragrances based on memories and pictures of his own travels.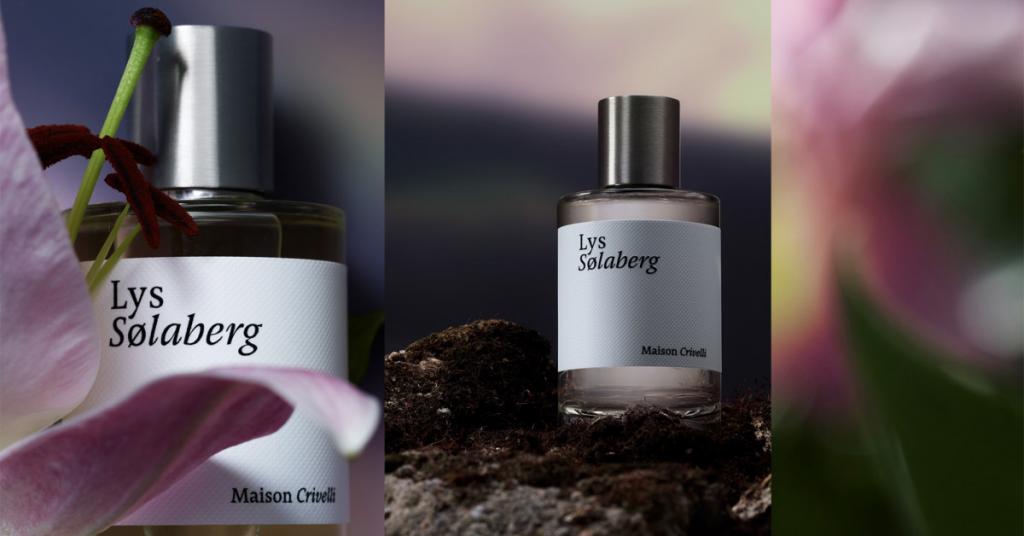 Perhaps the approach is not the most original, but firstly, it's honest, and secondly, he somehow manages to find and convey peculiar sensations with the help of various perfumers. Maybe, the reason is he doesn't say, for example, "smell the Istanbul halva in this perfume" – instead, he gives the scent markers without mentioning specific places and urges us to slow down while overloading our senses (see our interview with Thibaud Crivelli). The dryness of spice powder, the shimmer in the inky night, the flowing fire of the northern lights of the Arctic Circle, the cold of snow, the salty air of the sea…
And now – the northern lily. A Northern Scandinavian lily, to be exact.
"The lily that made the biggest impression on me was one that I came across after several hours spent walking through damp marshes strewn with tall grasses and scattered flowers. That day, as usual in the region, the weather was highly unpredictable. Gusts of wind carried back and forth the rain-charged clouds covering the valleys we were walking through.

Then the sun appeared again as if by magic. Along the way, we caught sight of numerous waterfalls flowing down dark granite walls. Our final destination was a village on the cliff edge, facing the sea. We reached it around midnight. And yet, although it was the middle of summer, the sun still hadn't set. In the distance, we could see rays of sun illuminating the waves, creating an iridescent shimmer.

I remember taking shelter for a moment between two wooden houses with thatched roofs. And right there, at that very spot, I was surprised to see some lilies." – Thibaud Crivelli.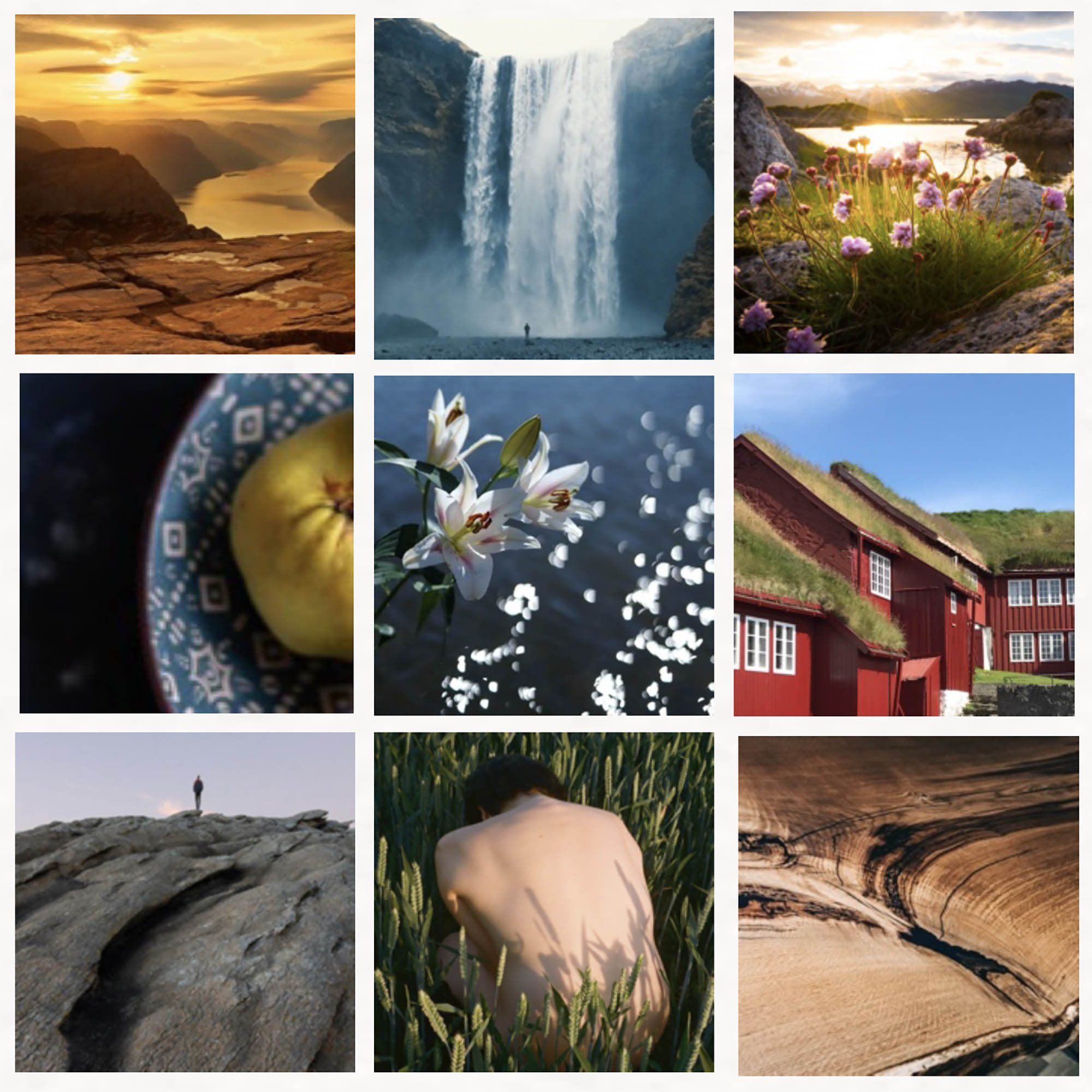 The aroma is very unusual for a floral lily composition – even amazing. It opens with sweet fruity notes, not banana-ish ylang-ylang or fruity jasmine, but overripe apples, dried fruits, and fortified wine. A powerful powdery accord flows into the composition so that there is no doubt – this lily, Lys Sølaberg, is completely white and gentle. However, there is no crystal lily of the valley, no bright light of Hedione, here – from the fruits and the velvety floral chord, the fragrance develops into a comforting oriental direction…
Lys Sølaberg becomes warmer and takes on a softer milky character, a warm amber-woody accord wrapped in a powdery and guaiac wood cloud as if hiding something. A woody, slightly sweet smoke also contributes to the disguise – its smell does not stand out like birch or juniper tars but creates the impression of a perfectly lived-in space.
Midnight sun, a delicious cascade.
A fjord in flower, candied quince.
Smoky iridescent lily. A verdant vault.
A granite bridge, peat mantle.
Casks of grilled oak.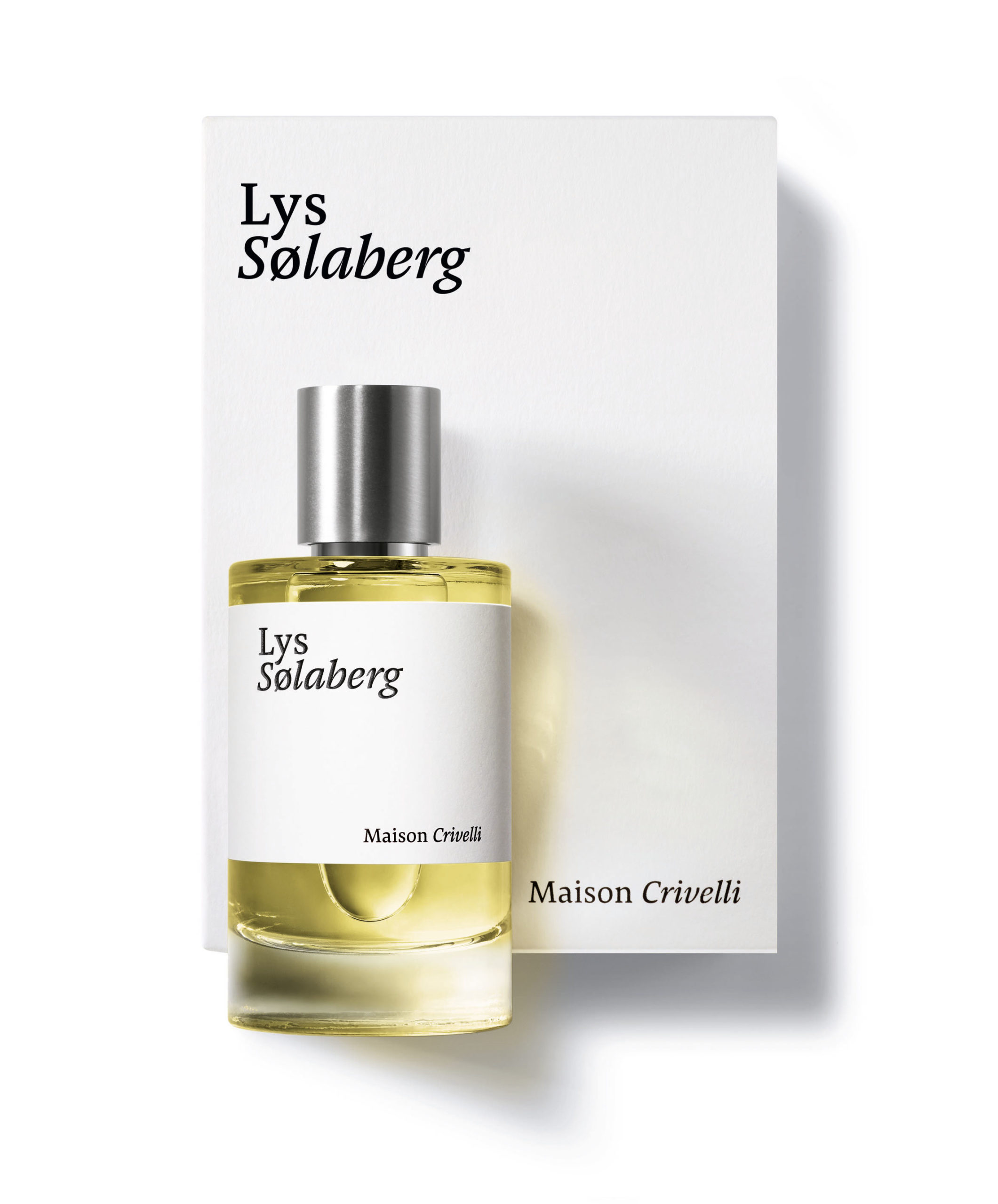 As they say, a secret cannot long stay hidden. The fragrance demonstrates a unique zigzag in its last phase at the end of the day or even the next morning – after all the nice fluffiness of the flowers and amber, its final accord, devoid of smoky and powdery masking, turns out to be rather masculine. It's the ambroxan-coumarin-musk-moss combo we know from masculine fougères. A similar accord is familiar to everyone these days – thanks to Baccarat Rouge 540, where it's HUGE and starts to radiate from the beginning, along with caramel's sweetness. Maison Crivelli made it airy, light, and hidden – I found it in the middle of a sleepless night, not realizing it was my perfume.
Lys Sølaberg Maison Crivelli is available in Eau de Parfum concentration on the brand's official website and in selected boutiques and online stores. 30 and 100 ml bottles are priced at 104 and 234 EUR, respectively.
Top notes: Wine lees, Carrot seeds, Quince, and Bergamot;
Middle notes: Lily, Dried fruits, Calamus, and Iris;
Base notes: Ambroxan, Mate, Cedar, Labdanum, Oakmoss, Tobacco, Smoke, Oak, Guaiac Wood, and Patchouli.
See original article on : www.fragrantica.com
Maison Crivelli website : www.maisoncrivelli.com