by Sergey Borisov on fragrantica.com, September 14th 2022
American niche brand Chris Collins has unveiled its new collection, Anima by Chris Collins. There are only three fragrances in the collection: Long Kiss GoodNight, Lost In Paradise and Citrus Grandis. They differ from previous Chris Collins fragrances with their white bottles.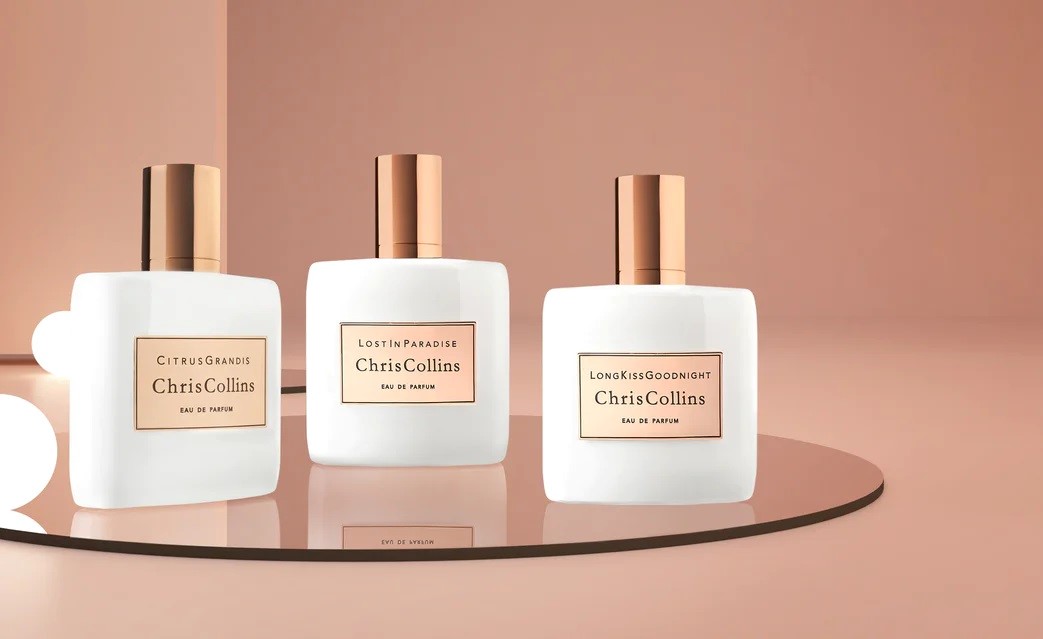 As the official website informs us, the Anima collection grew out of the personality theory of Carl Gustav Jung, the founder of analytical psychology.
"In Jungian Theory, The Anima Figure Represents A Person's True Self. From Birth, It Exists Within Every Individual, Uncorrupted By Others' Expectations. Our Anima Collection Draws Inspiration From All That's Hidden In Each Person, The Complexities, And Contrasts. The Scents Are Sharp And Vivid, Yet Soft And Inviting; Masculine Yet Feminine; Hazy Yet Clear. They're An Invitation To Embrace The Three-Dimensional You," states the brand's info.
I got to try one of the fragrances from the collection, Citrus Grandis, created by Nathalie Feisthauer. Reading the name one could understand that the fragrance will be a "big citrus." But what about its character?
Brightly shining citrus, fresh energetic green and persistently bitter, with a fruity-sulphurous nuance — that's what Citrus Grandis is like in its first moments. Loudly manifesting itself with the fresh yuzu and zingy verbena, but also whispering softly, sweetly and sulphurously. Boldly and swiftly taking off towards the sun, but then gently gliding among the white clouds closer to the green foliage below. A very interesting and attractive green heart, in which currant leaves and the freshness of lily-of-the-valley with jasmine, after a long struggle, turn geranium into a green, grassy pulp that distinguishes some masculine fougere fragrances.
But then, after sun-like citruses and rather soft greens, the fragrance gets serious and starts talking to you about hygiene importance, just like a serious doctor in a white coat.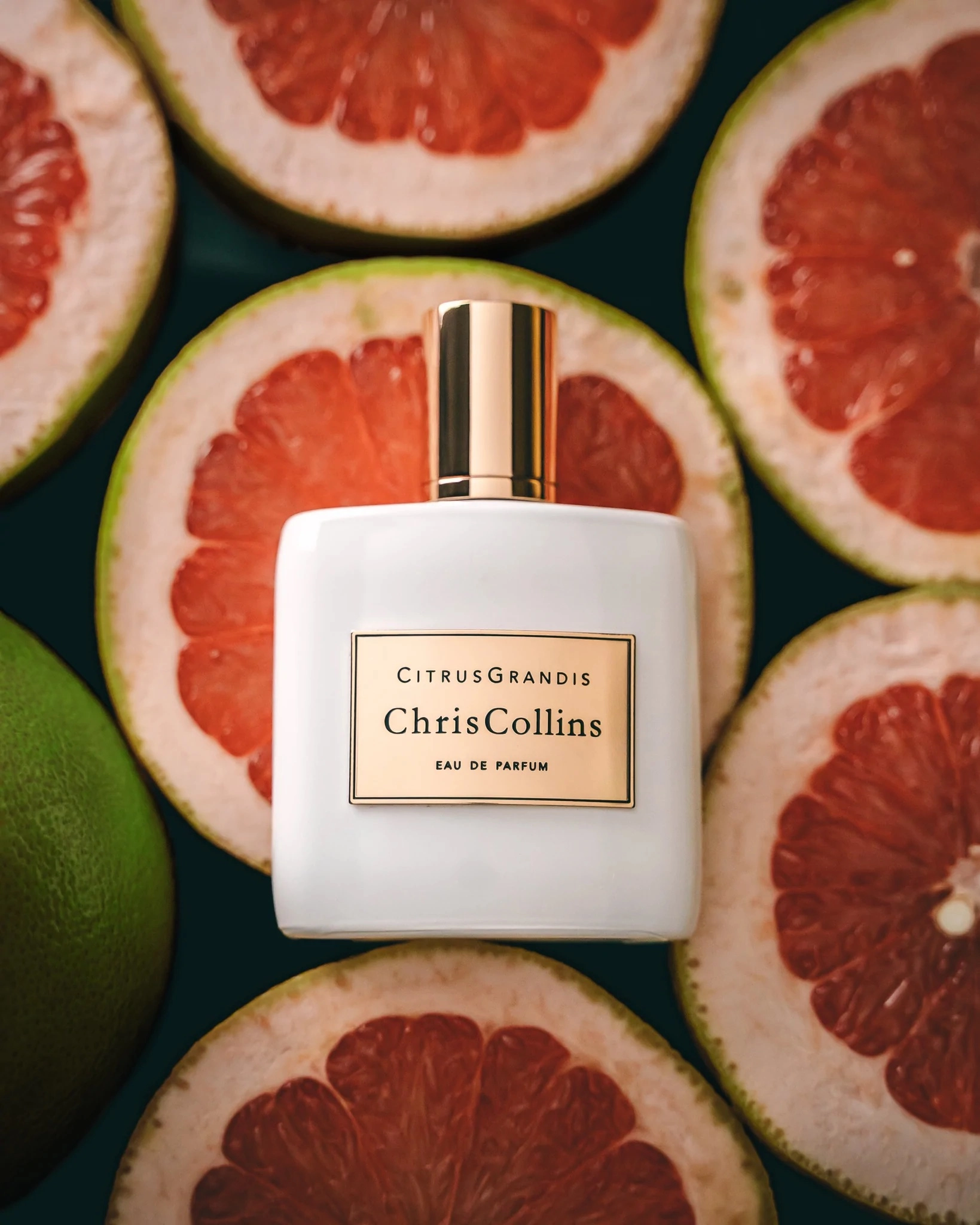 And then the Citrus Grandis fragrance, despite the light greenery and woody accord, becomes almost white (yes, I'm talking again about the new perfume style of Nathalie Feisthauer, which she repeatedly demonstrated in her latest fragrances for various brands). The white base this time is not sweet (as in Ambre Blanc Maison Rebatchi), but bitter, mineral-chalky, and tart-woody. A white doctor's coat or a light-colored summer linen suit will perfectly fit for the fragrance.
As a reference, I would take the famous Terre d'Hermes as a comparison, if you can imagine its mineral base even more bitter and complemented with a fresh green currant leaves accord (for example, taken from Silver Mountain Water Creed). The resulting fragrance image could seem a bit unusual, but there is a certain connection with both of these references.
In general, we can say that Citrus Grandis is a modern and double-faced citrus fougere that connects contradictions together. As Chris Collins himself says on behalf of the brand, "The fragrance is as serious and as playful as you are."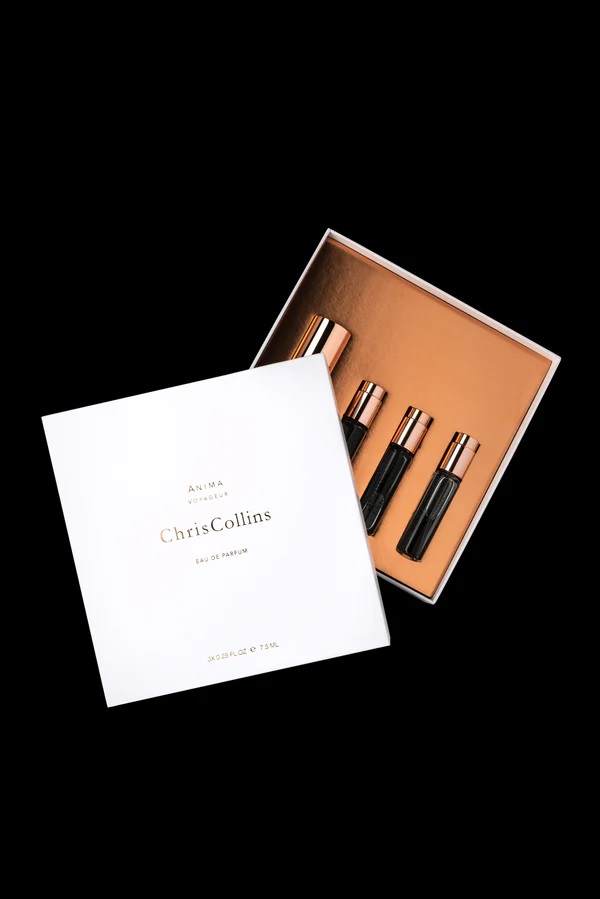 Citrus Grandis Chris Collins is available as an Eau de Parfum on the brand's official website (US shipping only) and Sephora.com in 7.5 and 50 ml bottles, priced at $50 and $175. In addition, three travel bottles of the Anima collection can be purchased in a set for $130.
Top notes: Pomelo, Yuzu, Citron
Middle notes: Verbena, Blackcurrant
Base notes: Cedarwood, Vetiver, Sandalwood, Elemi, Incense, Musk