by Sergey Borisov on fragrantica.com, December 15th 2021
In early November 2021, after a month-long teaser campaign on Instagram, a new British brand, A-chromiq, was born.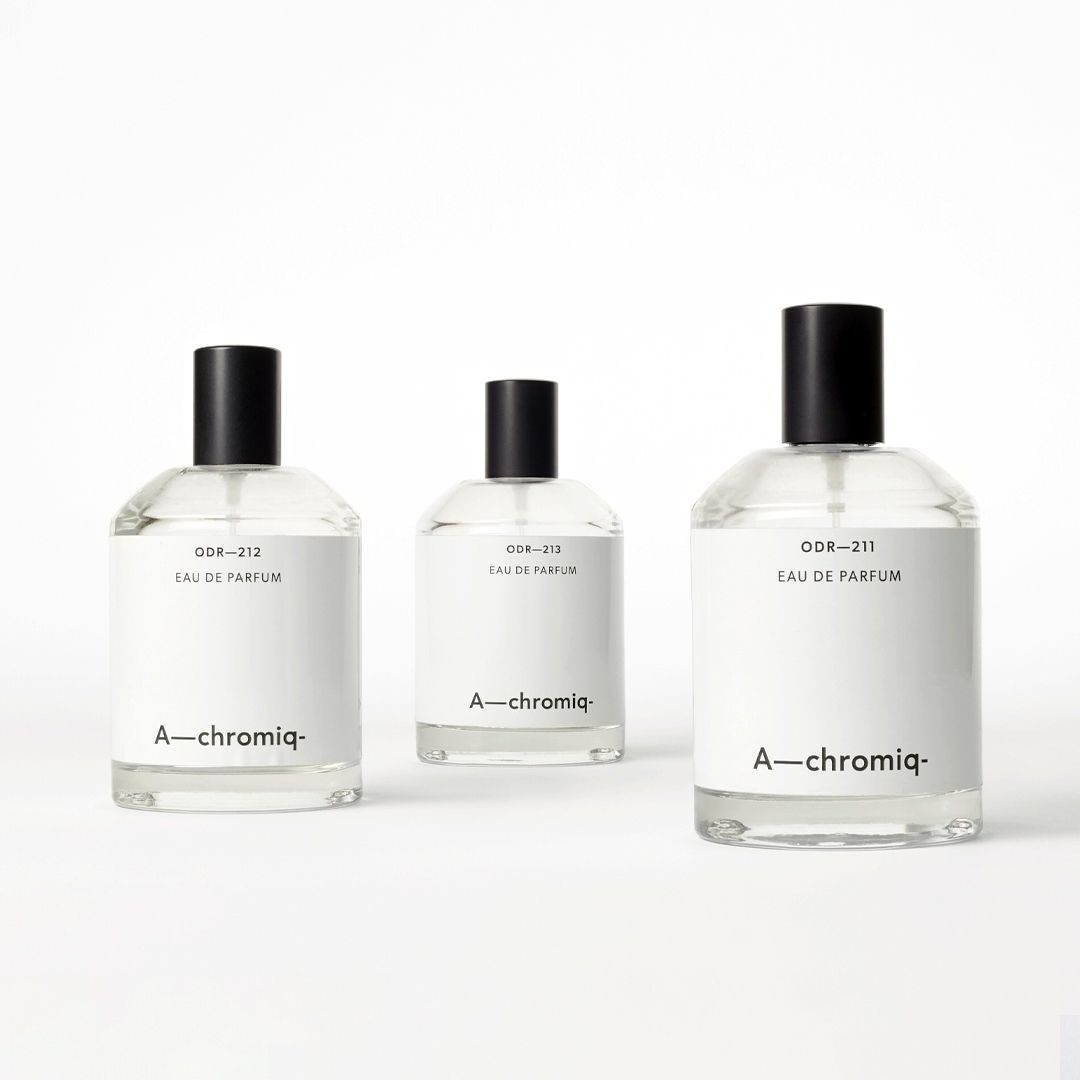 This niche brand has established itself as a completely clean, vegan, gender neutral, animal cruelty free brand. All materials and fragrances have been certified by ECOCERT as safe for humans or the environment. Fragrances of a new world, a perfume future arising from the modern agenda.
In the first collection of the brand there are three fragrances, fresh citrus ODR-211 Lucent, light floral ODR-212 Florescent and oriental ODR-213 Opaque. The brand has described them as "Neutral, Indifferent, Unbiased, Unprejudiced, Transparent, Uncomplicated, Understated, Honest, Real, Sustainable, Open, True, Apt." The brand created them in collaboration with Natalie Feisthauer, who kindly provided the Fragrantica editors with fragrance samples for review.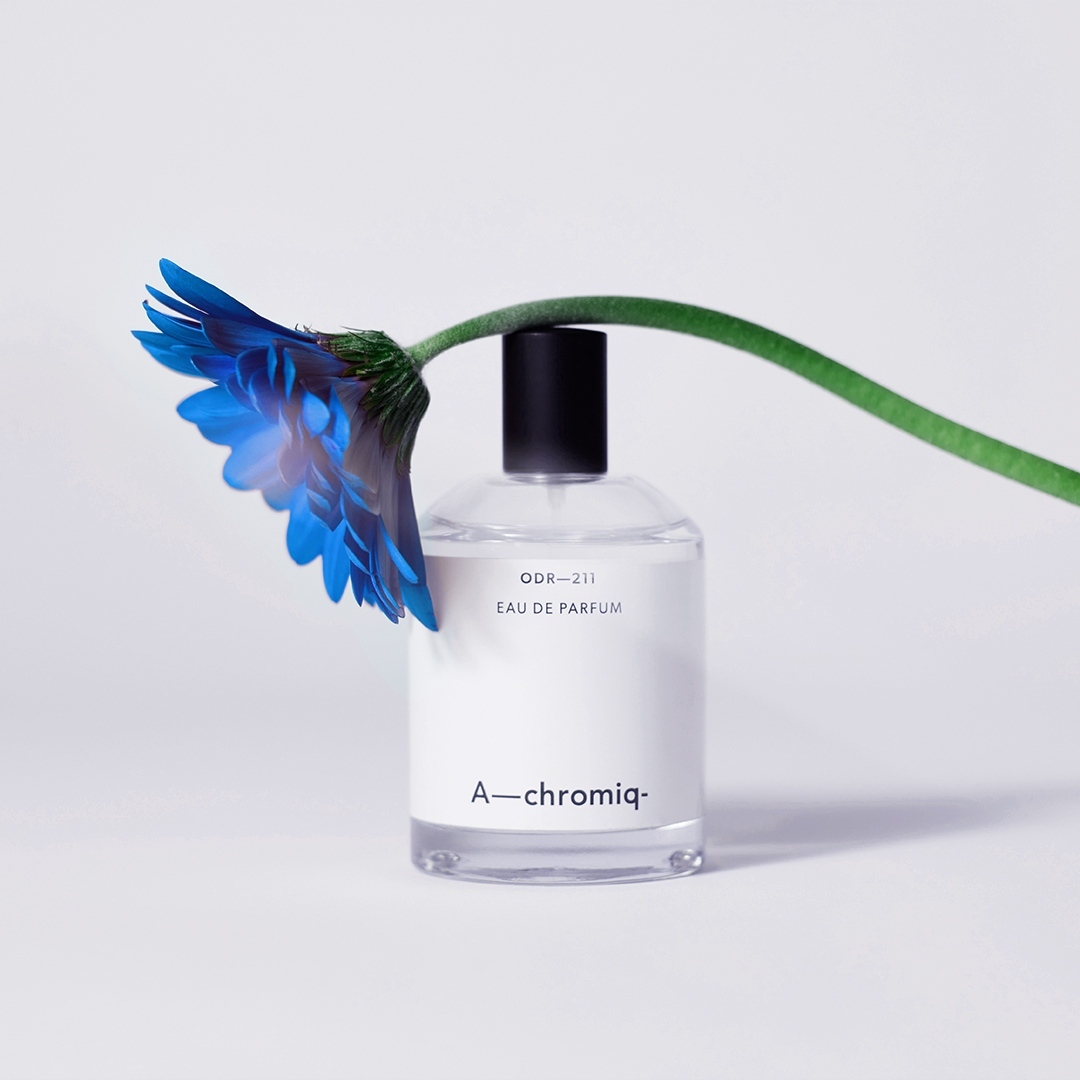 Refreshing and invigorating with cold, this powerful and unbendingly long-lasting citrus scent reminded me of two long traditions. About the British tradition of neglecting heating in bathrooms, which makes every winter morning surprisingly invigorating, and about the French tradition of rubbing the body with a piece of fabric (towelette) dumped in citrus cologne. Natalie went even further – her scent can be equalled with cologne poured into a handful of snow to wipe down the torso and face. The fragrance could be also released in the collection Energy C Comme des Garcons (it was created by Natalie as well) – if the brand decided to develop this series further.
The ginger freshness of Lucent is supported by an aldehydic cold lily of the valley, and is gradually enveloped in a snow-white powdery accord, without reducing the degree of cold severity – I imagine the icy character of the Snow Queen from a fairy tale. Beautiful ice patterns on the glass, backlit in yellow-green; the closer to the trail, the stricter and greener this frosty citrus snow. Finally, Lucent's woody, powdery, musky crunchy base reveals the scent of fresh cilantro leaves.
Notes: Grapefruit, Mandora, Cilantro, Rhubarb, Ginger, Aldehydes, Vetiver, Woody notes.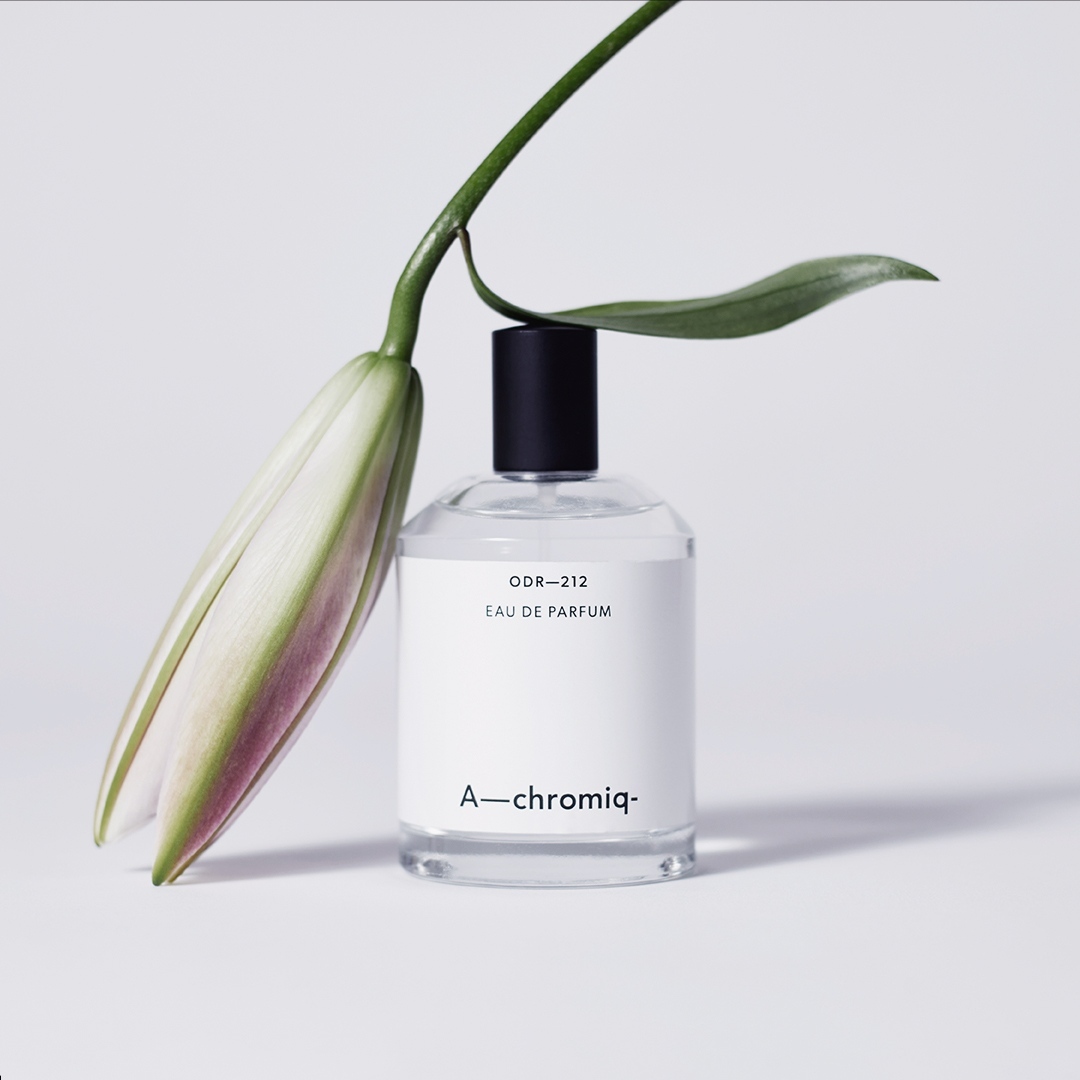 The complete opposite of the first scent, Florescent is all rosy warmth and softness, sweetness and tenderness. From transparent fruity and berry beginnings to sweet strawberry jam and pink rose-scented Turkish delight in the heart. And then, when a tart saffron accent appears in the perfume, the rose still reigns majestically. And even deeper, when the scent base starts to be powdered and more strict, more earthy and come closer to the dark chypre bases – the ripe and luxurious rose sweetness remains its main character. My hand itself reaches out to add oud oil smidge to layer them on the skin – but even being pure, the perfume is oriental enough.
Notes: Raspberry, Lychee, Rose, Geranium, Cardamom, Saffron, Carrot Seeds, Cedar.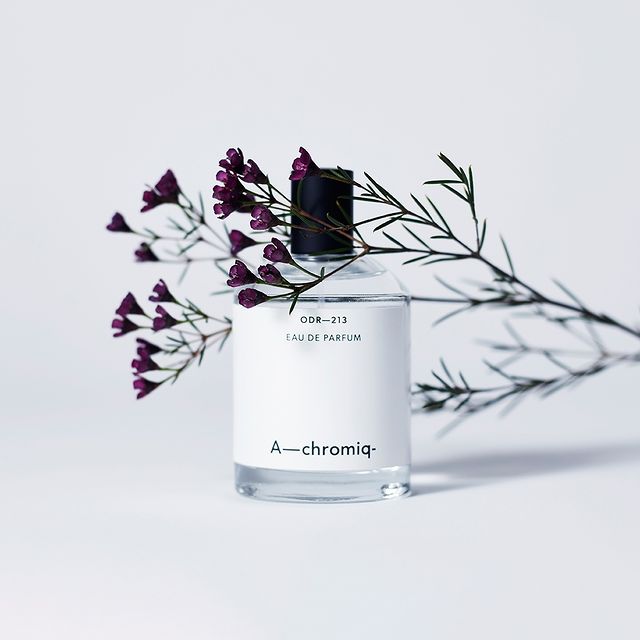 Very interesting! We are greeted by the delicate foam of white figs with a characteristic combination of greens and cream; however, we distinctly feel the echoes of tar leather and the sweet smoke of wood smoldering on the coals. And all this on a sweet fougere base with cedar, vanilla and tonka beans.
What is this wonderful hybrid of Premier Figuier, Cuir de Russie and Le Male? Have we missed the moment when a drop of birch tar became an essential ingredient in the finest French desserts? Whipped cream, ripe figs, powdered sugar, caramel, strawberries, vanilla, tonka, birch tar, anyone? Surprisingly, I've never come across such a sleek and fluffy combination that is equally worthy of a Christmas party and daily hygiene rituals.
Notes: Bergamot, Amber, Guaiac wood, Cinnamon, Vanilla, Tonka beans, Birch tar, Woody notes.
A-chromiq fragrances are available on the official website of the brand as Eau de Parfum, 100 ml bottles cost 150 pounds. In addition, the collection will soon be available at Stories department store (Hong Kong).
Read more on : www.fragrantica.com/news/A-chromiq-New-British-Perfume-Brand-15917.html
A-chromiq website : www.achromiq.com