Camdunia, Dec 1st, 2018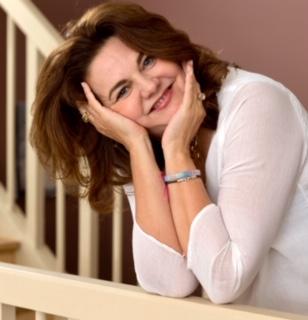 When we started our adventure, it was clear for us that we wanted to create fragrances, fragrances we would actually want to wear ourselves. So when we had the chance to meet with Nathalie it felt like our collaboration was meant to be;
Nathalie, Nathalie Feisthauer, trained in the most prestigious perfumery school, in Grasse, also known the Fragrance capital of the world. She then went on to work for Givaudan for 20 years, where she created fragrances for some major perfume Houses, such as Hermes, Cartier … Four years ago, Nathalie opened her own independant lab.
Lucky us !
Nathalie kindly accepted to answer our questions, so here it is, our first interview.
How did your passion for perfume start ? When ? how old were you ?
As a little girl I was a real tomboy. At the age of 19 and for the first time, I stepped into a perfume shop, in Sarrebourg.
It was such a shock! I came across a totally new world, and Opium, by Yves Saint Laurent, was a life changer !
How does inspiration come to you?
It comes from everywhere but not necessarily straight away. Sometimes it comes but I don't like the outcome, so I leave it and get back to it later, it can be weeks, months or years…
Also, trends can impact the way it is understood or felt, sometimes I share a "combination" and people like it 10 years later, when it was not the case at the time I created it.
Do you have favorite "ingredients"?
Woods and spices, it's very simple.
But also, there are ingredients I don't like using. In modern fine perfumery, we use a lot of fruity and sweet notes, a bit like syrup in pastry. It's very popular, I understand. But the fruity notes are not my favorites, I feel they lack elegance. So I tend to not use them.
I use indifferently natural or synthetic, it's the combination that make it interesting. Some ingredients don't necessarily smell nice by themselves, like aldehydes, can be rather pungent, but mixed together with another, they take a new dimension. A bit like a painter's pallet, you mix and get new colours.
That said, when you have an unlimited budget, it's heaven, but in true honesty it rarely happens. Even with an unlimited budget, I could use synthetic. Like a Chef, I guess, I love noble ingredients of course, but cooking lobster everyday becomes uninteresting.
What's your favorite perfume?
[Laughs] Opium ! Still, after all this time. I still feel like there is more to it. It remains rather mysterious.
Is there a perfume you wish you had created?
Many! Not necessarily perfumes I would wear myself.
Giorgio Beverly Hills, Poison, Eau parfumée au thé vert de Bvlgari created by Jean-Claude Ellena, Féminité du bois de Lutens.
You created your own lab 4 years ago, how different is it for you? How does impact your creative process?
I really enjoyed working with bigger companies with bigger teams, bigger projects, however I was a bit frustrated as I had no control over what notes would be used or not, for which concept or perfume house, and sometimes years after I created them.
Now I work directly with the brands and designers, it's more like a partnership, a lot less meetings (laughing), in the end a lot more work, but I get to work on notes I enjoy using, the combinations that I think are less mainstream. A lot more freedom, on a creative side !
Which creation are you the most proud of ?
Several! My first one, of course, Elysium for Clarins. And of course Eaux des Merveilles for Hermes, it was quite a revolution at the time. It is such an unusual fragrance; it was very different, therefore very brave of Hermes at the time.
How different is it for you to create fragrances for our candles? Does it impact your creative process?
What's the most important for me today, as an independent and since I have the choice, it's the people and the story they want to tell. Then I am inspired. But in the process it is exactly the same. Fine perfume dress up women, home fragrance dresses up your home.
Is there a place you find inspirational?
Woodplaces in winter even if I smell afterwards!
Also, there's a place in Provence, by the coast, I go to in summer, the mix of sea, sun and figs I find very pleasant.
What perfume do you wear?
I wear my creations when I am in the process of making them, or Opium, always.
That's it for now !
Let us know if you have any questions you would like us to ask Nathalie, we'll be happy to do so.