by Michelyn Camen, Nicoleta Tomsa and Emmanuelle Varron – cafleurebon.com – 29/12/2021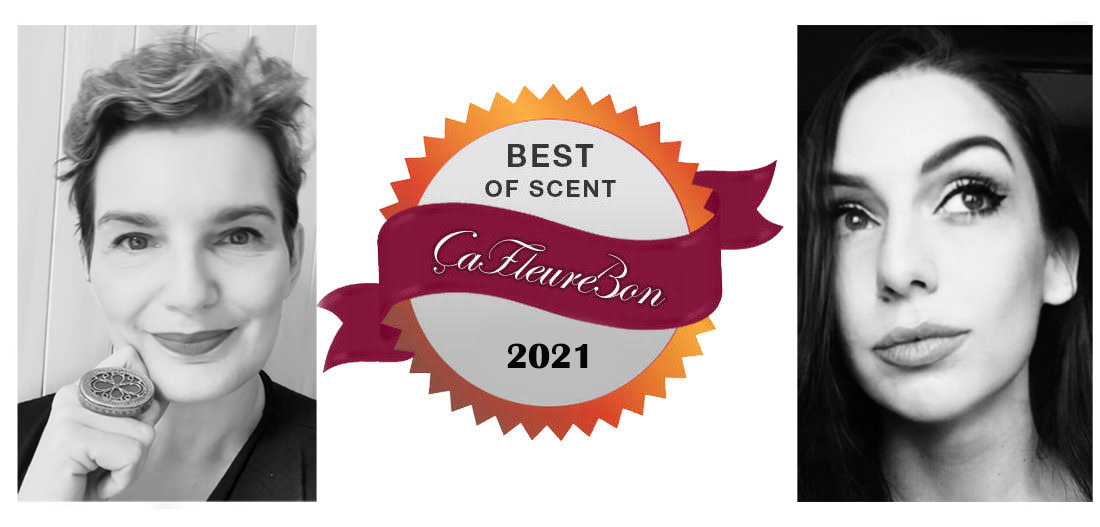 Emmanuelle Varron, Sr. Contributor and  Nicoleta Tomsa, Sr. Editor
Now that you have heard from Ermano and me, (our ten best perfumes of 2021 here) and (The Best Fragrances of 2021 here), Ida and Lauryn's we continue our Ten Best Perfumes of 2021 lists today with Sr. Editor Nicoleta Tomsa and Sr. Contributor Emmanuelle Varron; their choices are very different. Now it's time to reveal their respective Ten Best Perfumes of 2021 –Michelyn Camen, Editor-in-Chief
[…]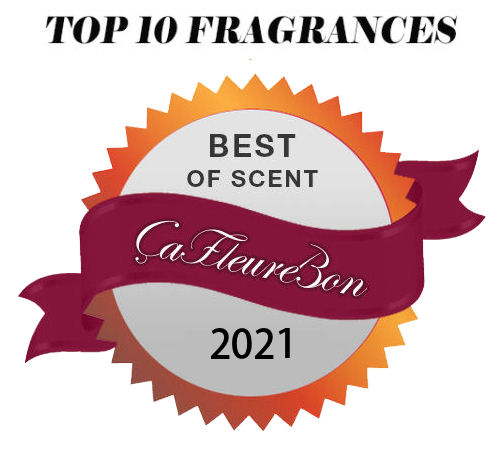 As for many people, 2021 was quite a difficult year for me: confined at my mother's house in the South of France, I experienced perfume news from afar, cut off from everything (or almost: thank you Instagram!), fed by dozens of sample orders. Back in Paris in mid-August, I spent my days at a frenzied pace visiting perfumeries and attending multiple launches. A year of changing rhythm, I became attracted to more animalic fragrances and those with more subtle and fresh notes. And a brand-new love for galbanum! This allowed me to fully appreciate many marvels launched in 2021. -Emmanuelle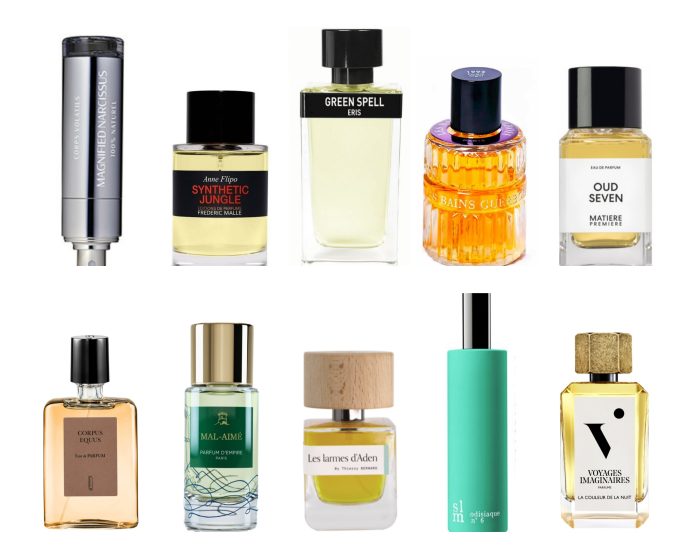 Here is my Top Ten 2021 Fragrances in alphabetical order
[…]
Sous le Manteau Odisiaque n°6 (Nathalie Feisthauer):We are often attracted by a perfume that evokes memories, emotions, or even scents of the past. But you can also be unsettled, then conquered by a fragrance that is unrelated to anything familiar, like jumping into the void with a (hidden parachute). This is exactly the sensation I felt when I first tried the magnificent Odisiaque n ° 6 created by Nathalie Feisthauer: an androgynous aphrodisiac potion, impetuous and shy at the same time. There is a graceful bergamot-geranium opening that coils in mystery with elemi, mate and vetiver. Then the notes of tobacco, hay and tonka bean bring a shiny and warm light full of audacity and originality. A surprising scent, which arouses curiosity and makes me succumb every time I wear it.
Emmanuelle Varron, Senior Contributor.
[…]
Follow us on Instagram @cafleurebon  @nicoleta.tomsa @monbazarunlimited
What did you think of Nicoleta's and Emmanuelle's Ten Best Perfumes of 2021?
We will be back with Despina, Rachel, Steven and Olya who will award their favorites from 2021.
Don't forget to check back on draws for  Michelyn and Ermano's The Best Fragrances of 2021 here  and top 10 perfumes of  2021 fragrances here   
Ida and Lauryn's Top 10 perfumes of 2021 with draws are here
Read more on : www.cafleurebon.com/the-ten-best-perfumes-of-2021-nicoleta-tomsa-and-emmanuelle-varron-bucharest-and-paris-draw/